Bridesmaids and Special Occasion Dresses
Popular Styles Collection
Style

AV9226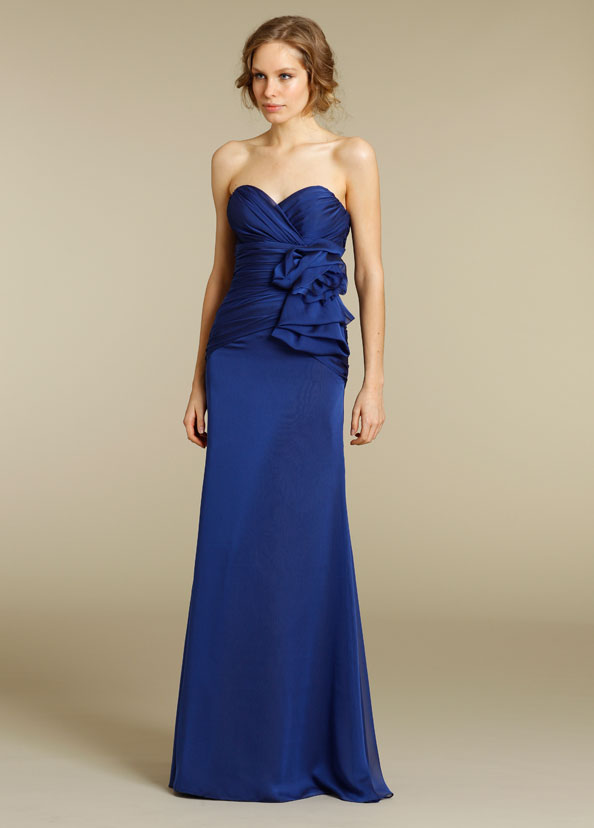 Luminescent chiffon modified A-line bridesmaid gown. Strapless sweetheart neckline with a ruched dropped waist bodice and dramatic flower detail.
Sample color: Royal
Flower detail available in the following luminescent chiffon colors only: Royal, Chocolate, Plum, Ruby, Shimmer, Stone, Noir, Merlot, Emerald, and Charcoal
When ordering the dress in a luminescent chiffon color not listed above, you will not receive a flower detail.
See this bridesmaids dress on a JLM Weddings real bridesmaid.