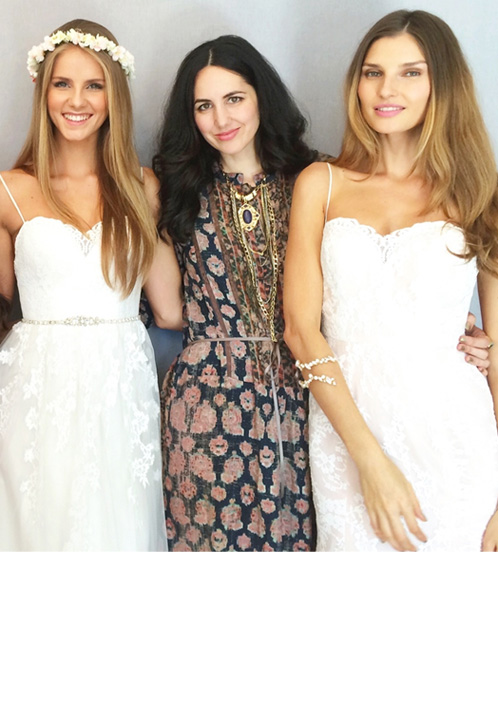 Jessica Williams
Jessica Williams, Head Designer of Alvina Valenta and Ti Adora bridal collections, infuses her designs with glamorous glimpses of the past and sultry visions of the future. Inspired by the infinite possibilities of La Boheme intertwining with luxe, chic modernity, she creates special, luxurious gowns that spark the goddess within. Jessica's studies of Reiki energy and her attraction to the transformative powers of astrological archetypes and the divine feminine ignite her creativity and have influenced the emotional connection to each of her dresses.
At a young age, Jessica was filled with a wanderlust to experience the world and connect with the myriad of people in it. Her wish for traveling and love of culture led her to study in Japan for a semester during her political philosophy based college years, and eventually to leave behind her native Oregon to study fashion design at FIDM in Los Angeles, tour over a dozen countries around Europe, and ultimately move to NYC to be immersed in the energized fashion capitol.
Jessica captures an ethereal romanticism in her bridal gowns, which personify art, love and culture with a poetic, sensual twist. The intricate, feminine detailing and unique, luxe embroidery of her designs accentuate and speak to each of her brides' highest, most luminous self.
The Alvina Valenta and Ti Adora collections can be found in bridal boutiques worldwide, including the JLM Couture flagship salon in West Hollywood, CA.