Hayley Paige Bridal in Houston, TX!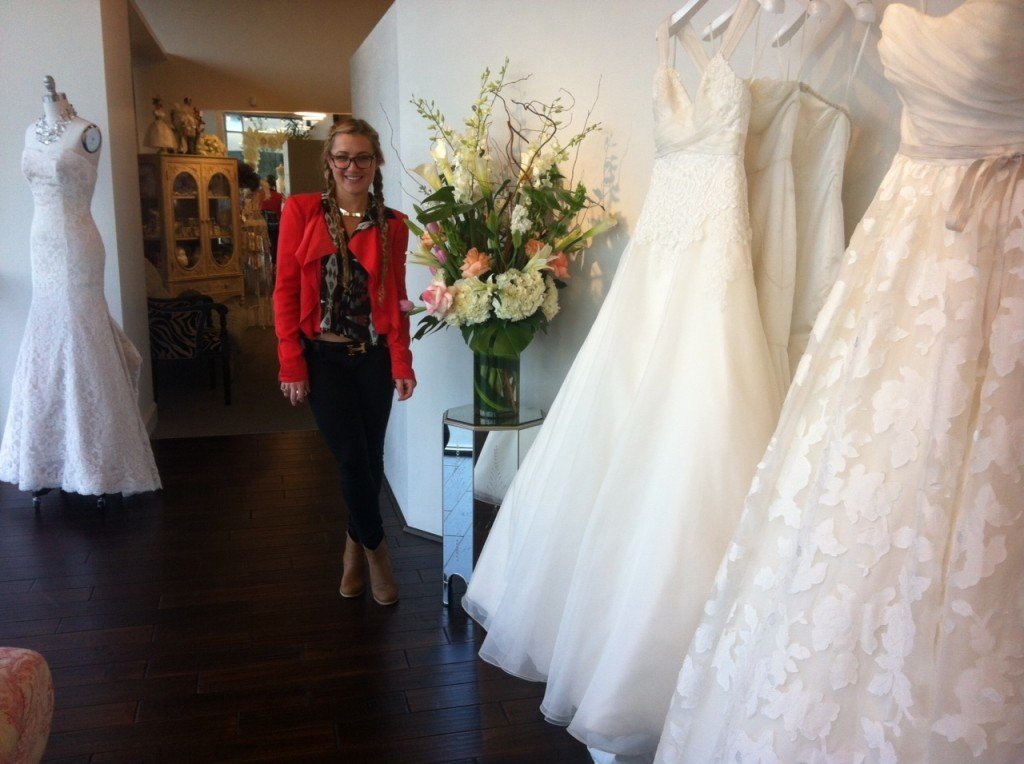 When we asked designer Hayley Paige to document her recent travels to Houston, Texas for a trunk show visit at Now & Forever Bridal Boutique, she was more than happy to oblige! Here we have some behind the scenes photos from this past weekend that we hope you enjoy!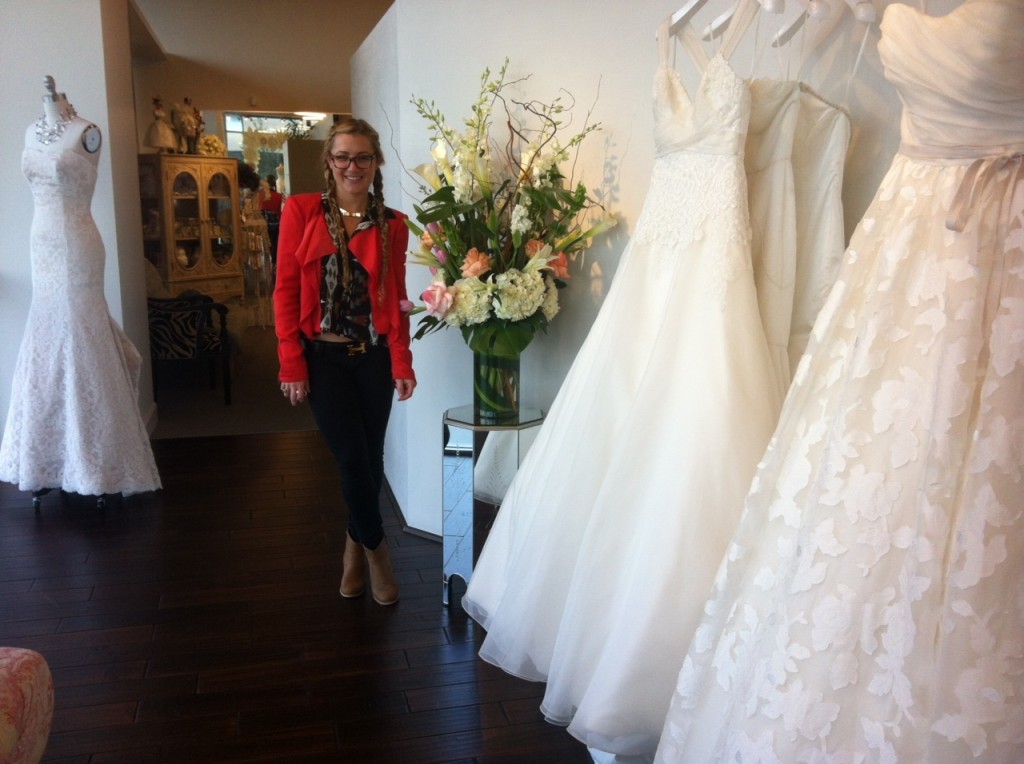 Miss Hayley herself pictured with gowns from her Spring 2013 collection.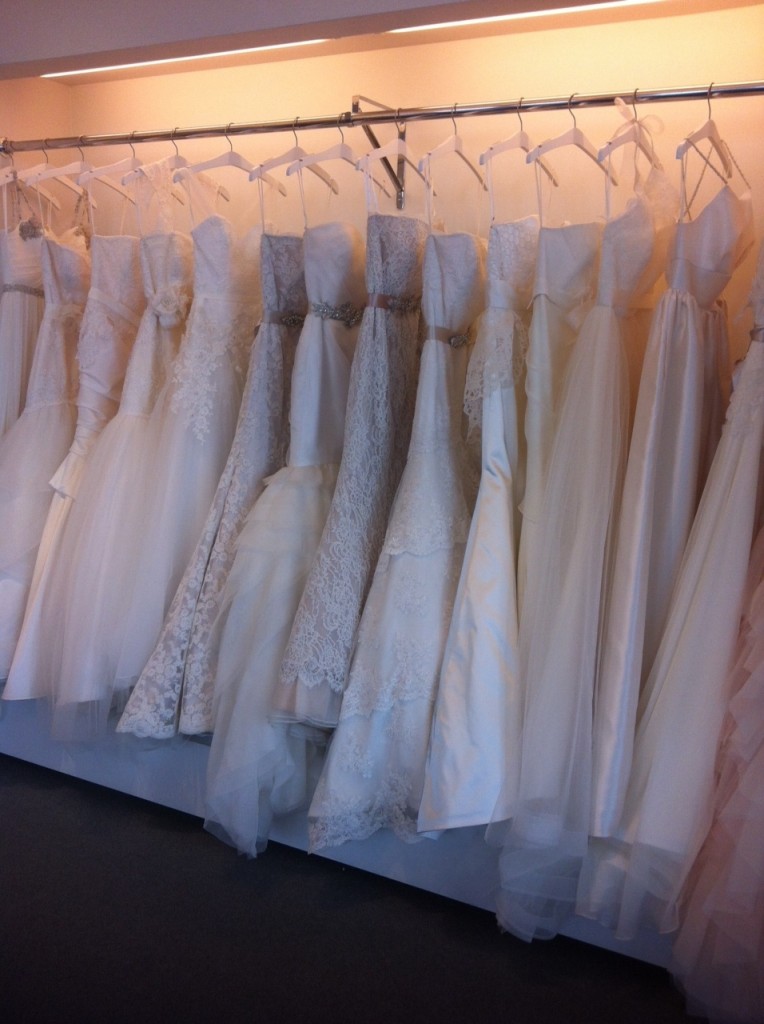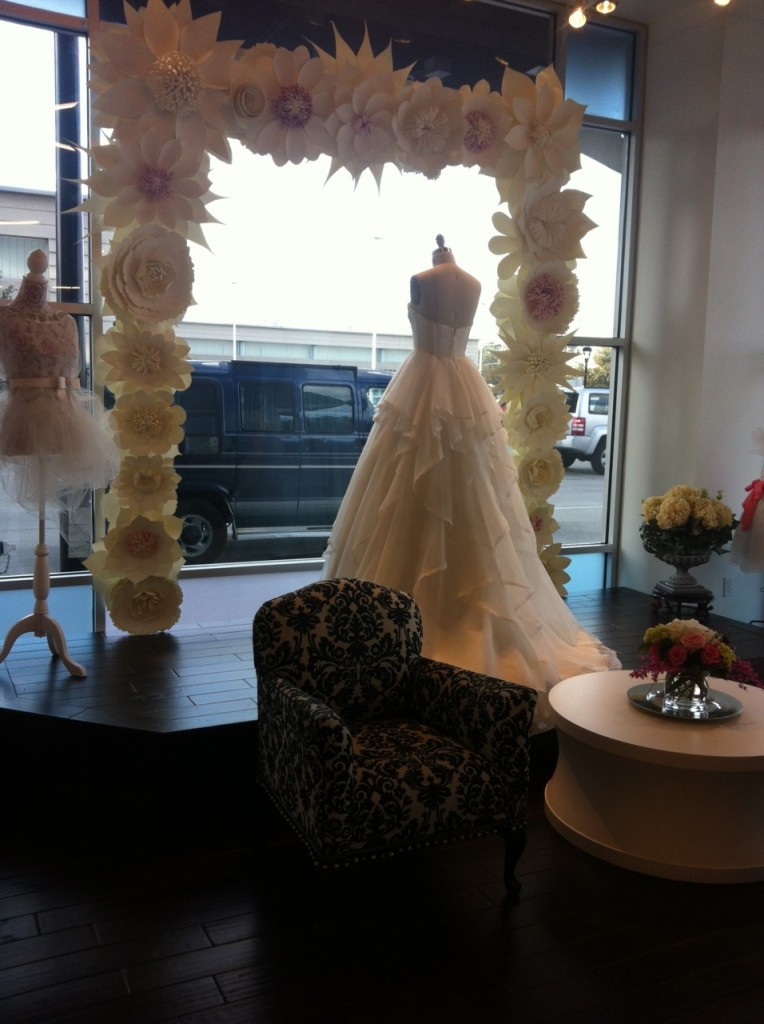 Remember our darling, Coco? She looks great perched up in the front window!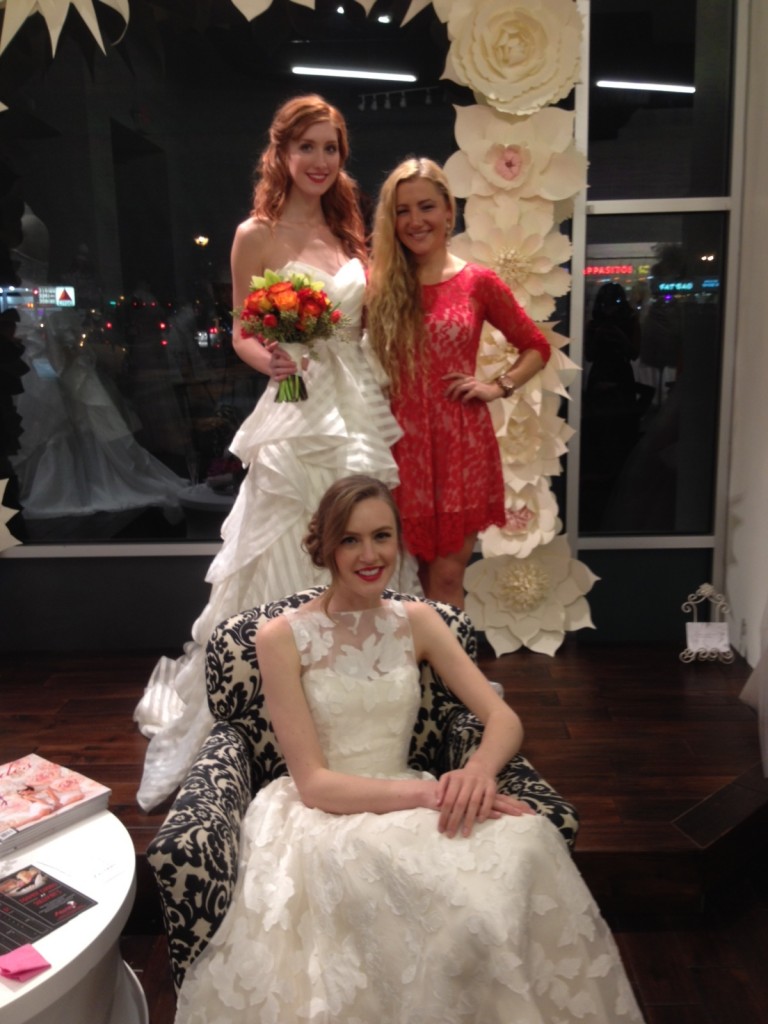 Hayley pictured with Guindon (standing) and Hepburn (sitting).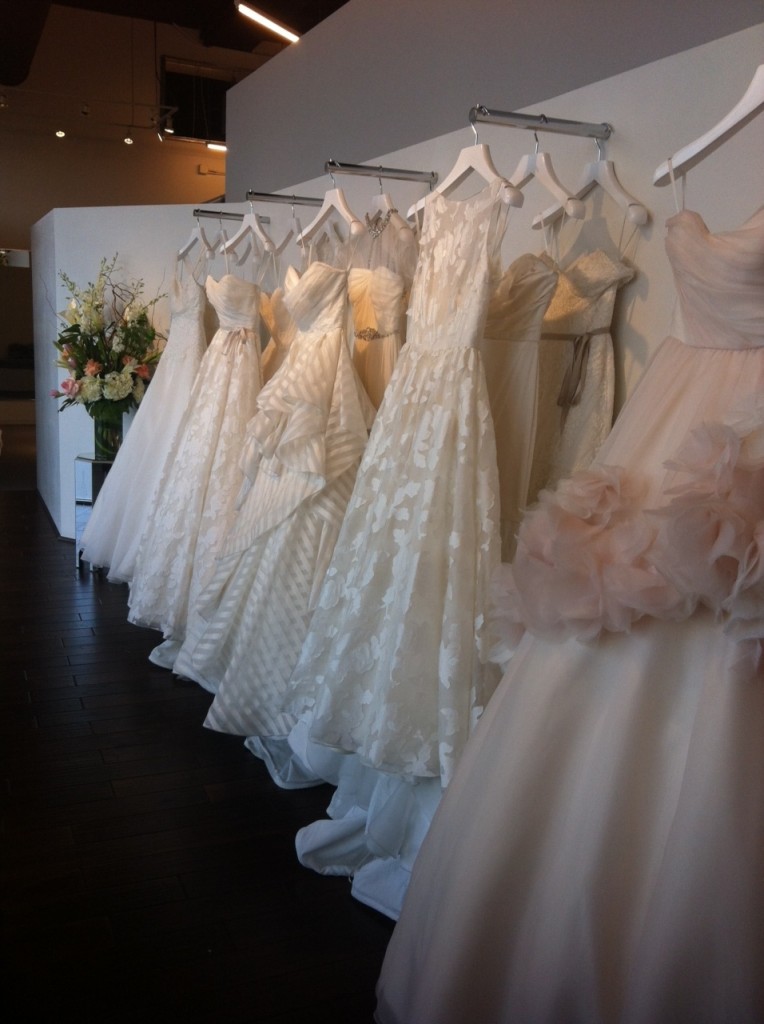 Say hello, ladies!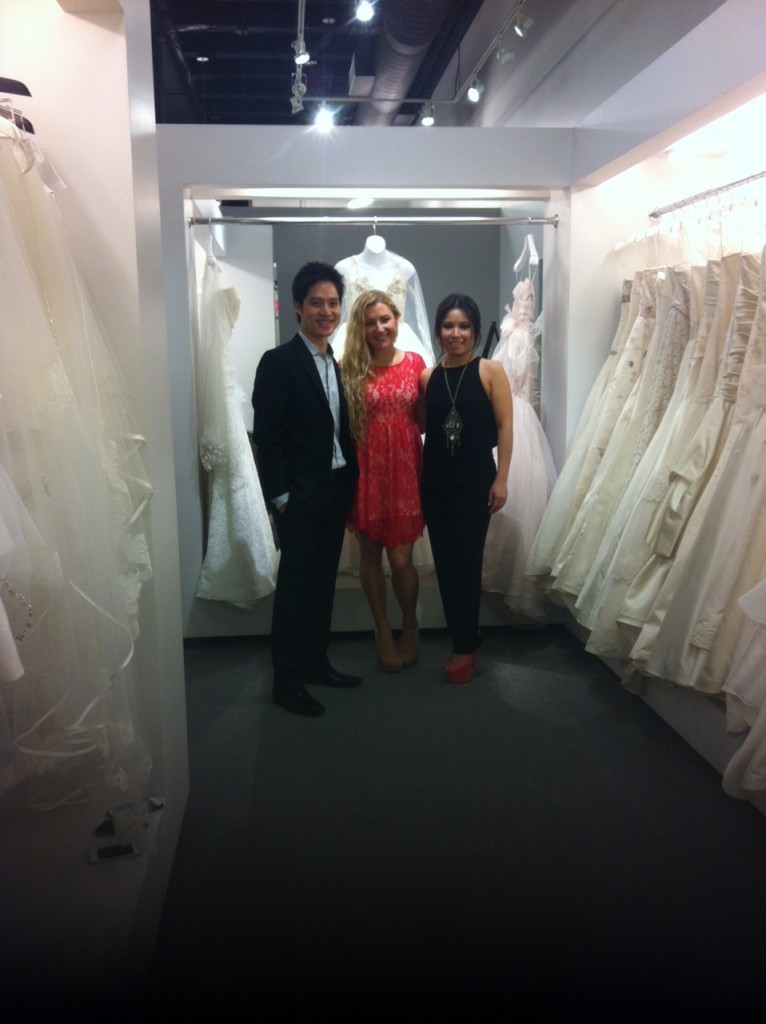 Vo and Kim (owners of Now and Forever Bridal Boutique) with designer Hayley Paige.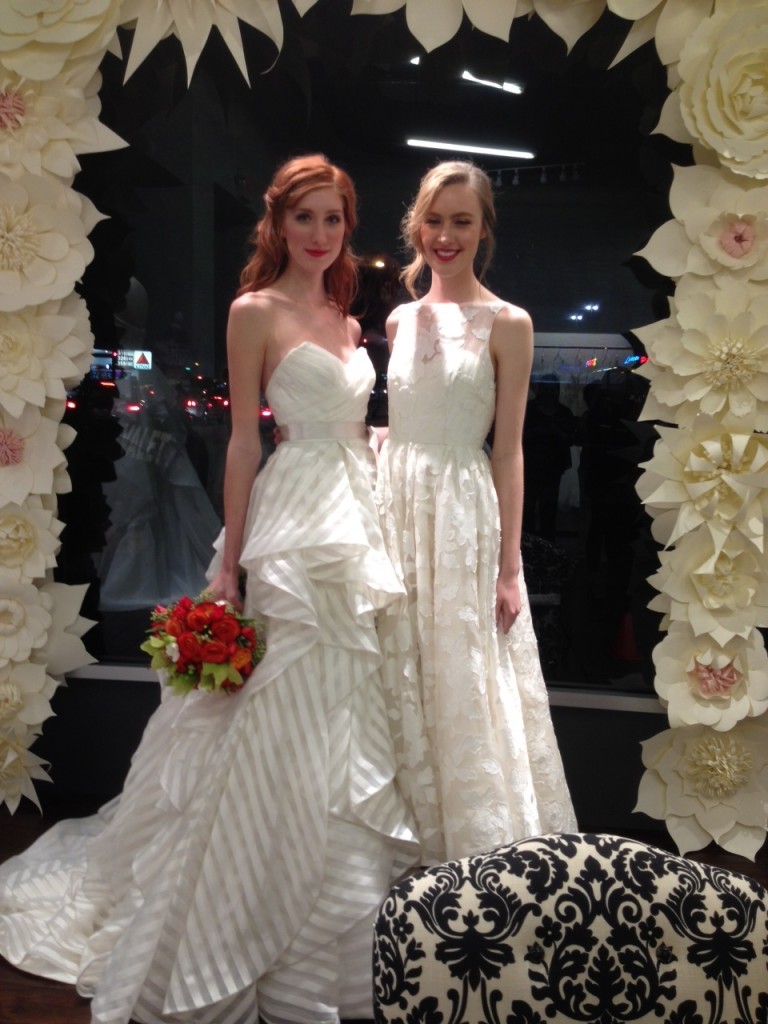 Lovely models again in Guindon and Hepburn.
---