Model Teresa Moore Ties the Knot in Hayley Paige!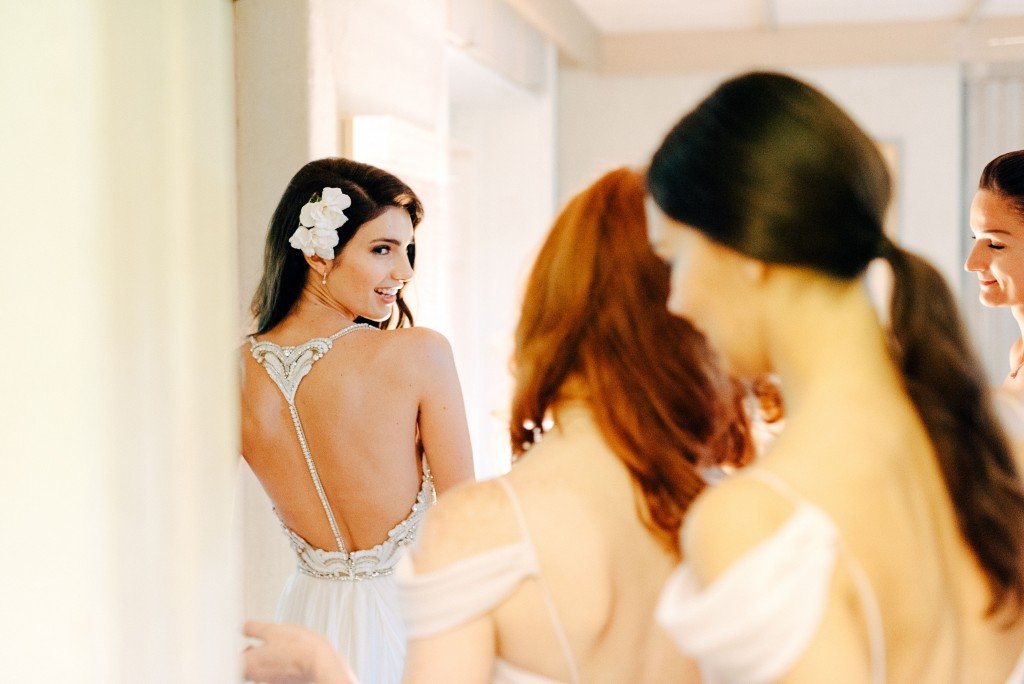 Teresa Moore who formerly modeled for JLM Couture has recently married, wearing the most beautiful bridal gown designed by the amazingly talented, Hayley Paige. How breathtaking does she look? I had the pleasure of speaking with Teresa to find out some wedding details!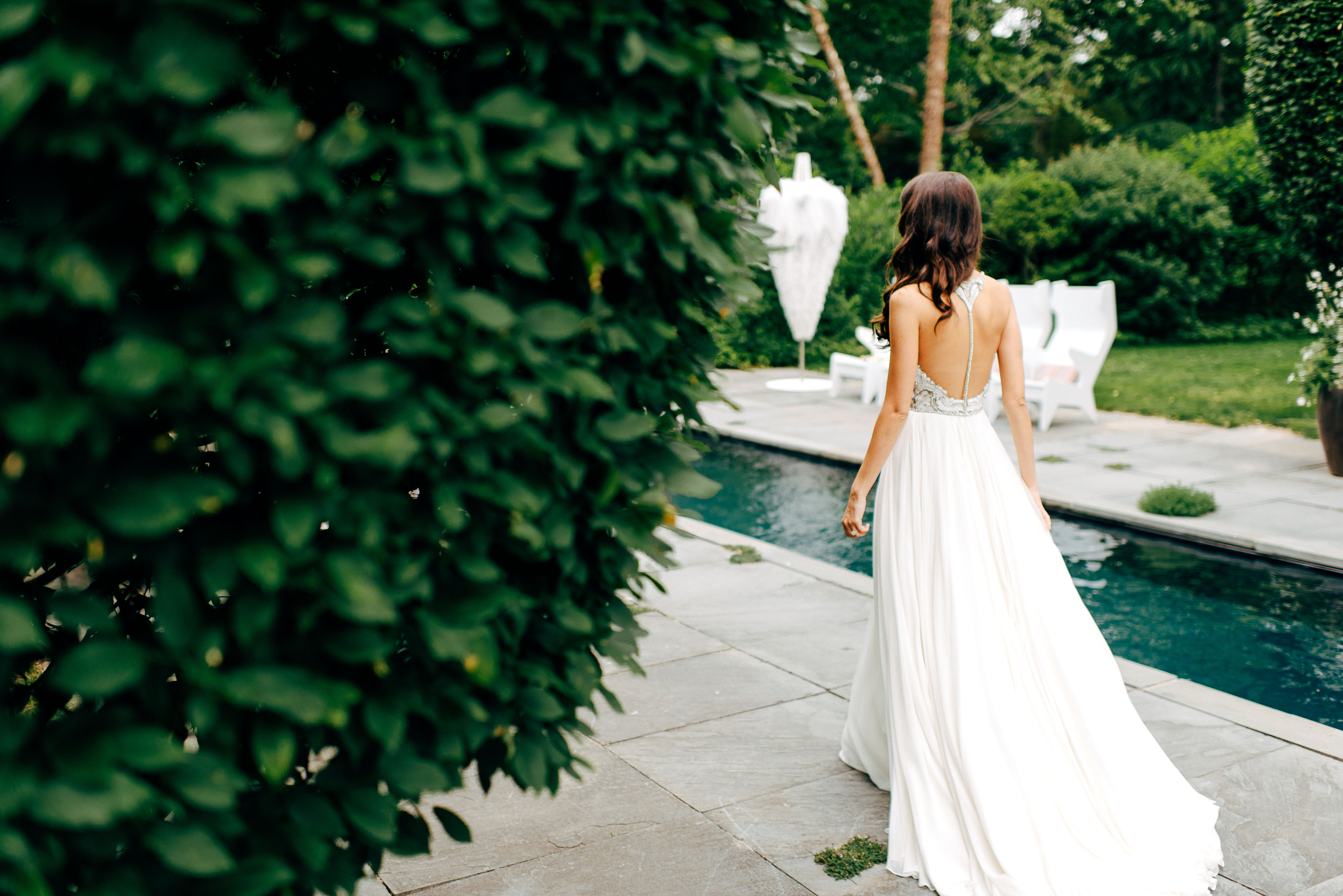 Q1. How did you come to choose your Hayley Paige gown?
I modeled for JLM Couture for many campaigns, and we became like family over the years. We were both excited to design a dress together!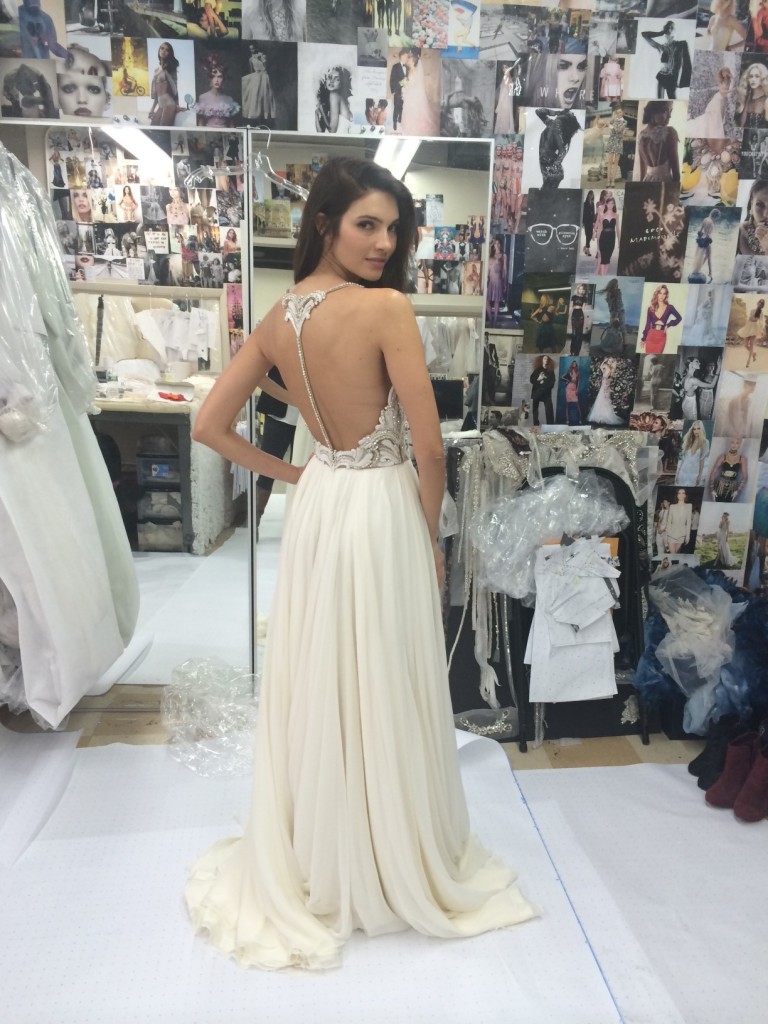 Teresa in Hayley's delightful design office!
Q2. Why did you want to be a Hayley Paige bride?
Hayley Paige is a wonderful designer who designs great body shapes with beautiful materials while yet being fashion forward which really excited me. I also love her use of moonstones, they are definitely one of my favorite gems!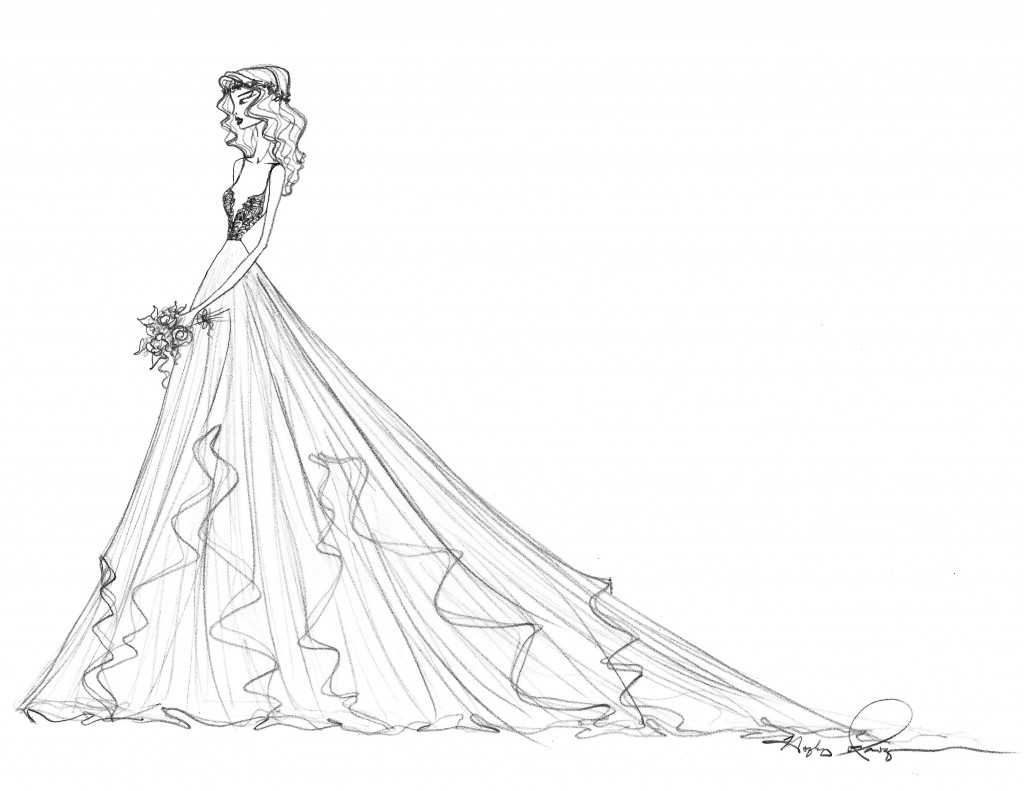 A fashion sketch of Teresa's gown gifted by Hayley.
Q3. How did you enjoy working with Hayley?
Hayley is super fun, playful and puts a lot of care into her designs. We collaborated on the T-back, the bodice beading and the light silk chiffon skirt, which was easy to wear and easy to move in. She was also getting married a few weeks after me, so we were girly brides-to-be together. When I tried my final dress on, with Hayley there, I cried because it was so beautiful and it was the best dress I could've dreamed of!!!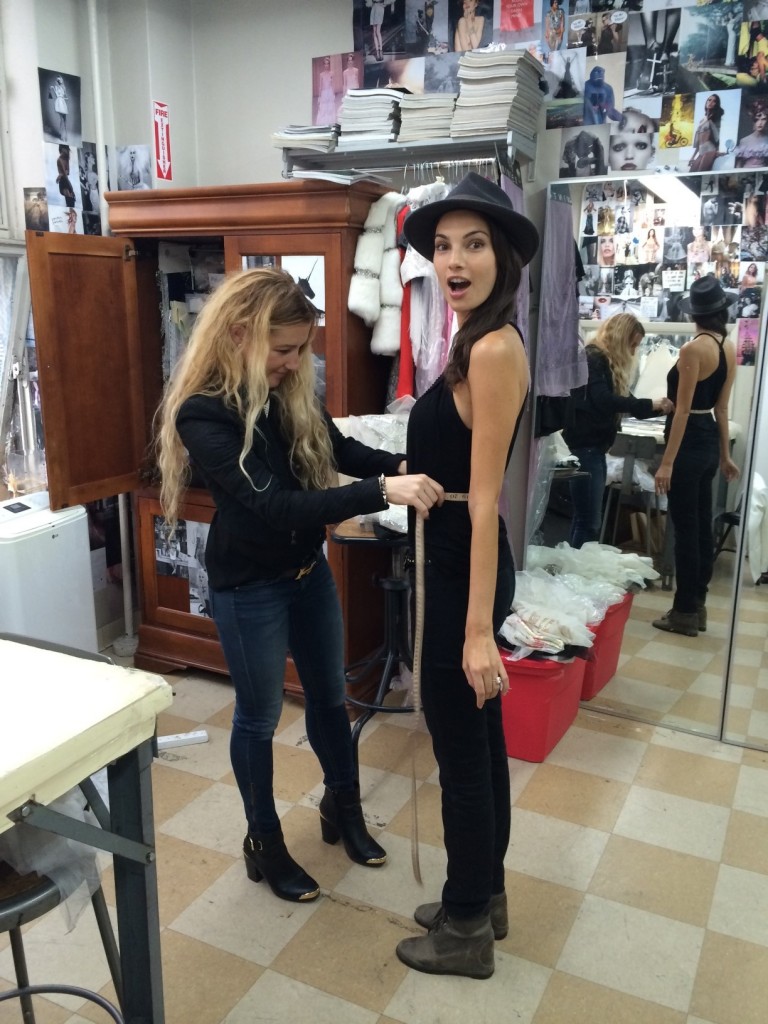 Dress fitting antics!
Q4. Can you give us some details about the wedding day!?
Our wedding was on June 27, 2015 at the LongHouse Reserve in East Hampton, which is a breathtaking garden with huge sculptures and beautiful grounds. Everything was magical on the day. My husband and I love music so we had lots of performances throughout the day! We had a vibraphone player, a harp player who sang opera, a New Orleans Jazz band to walk the guests through the garden and a great wedding band.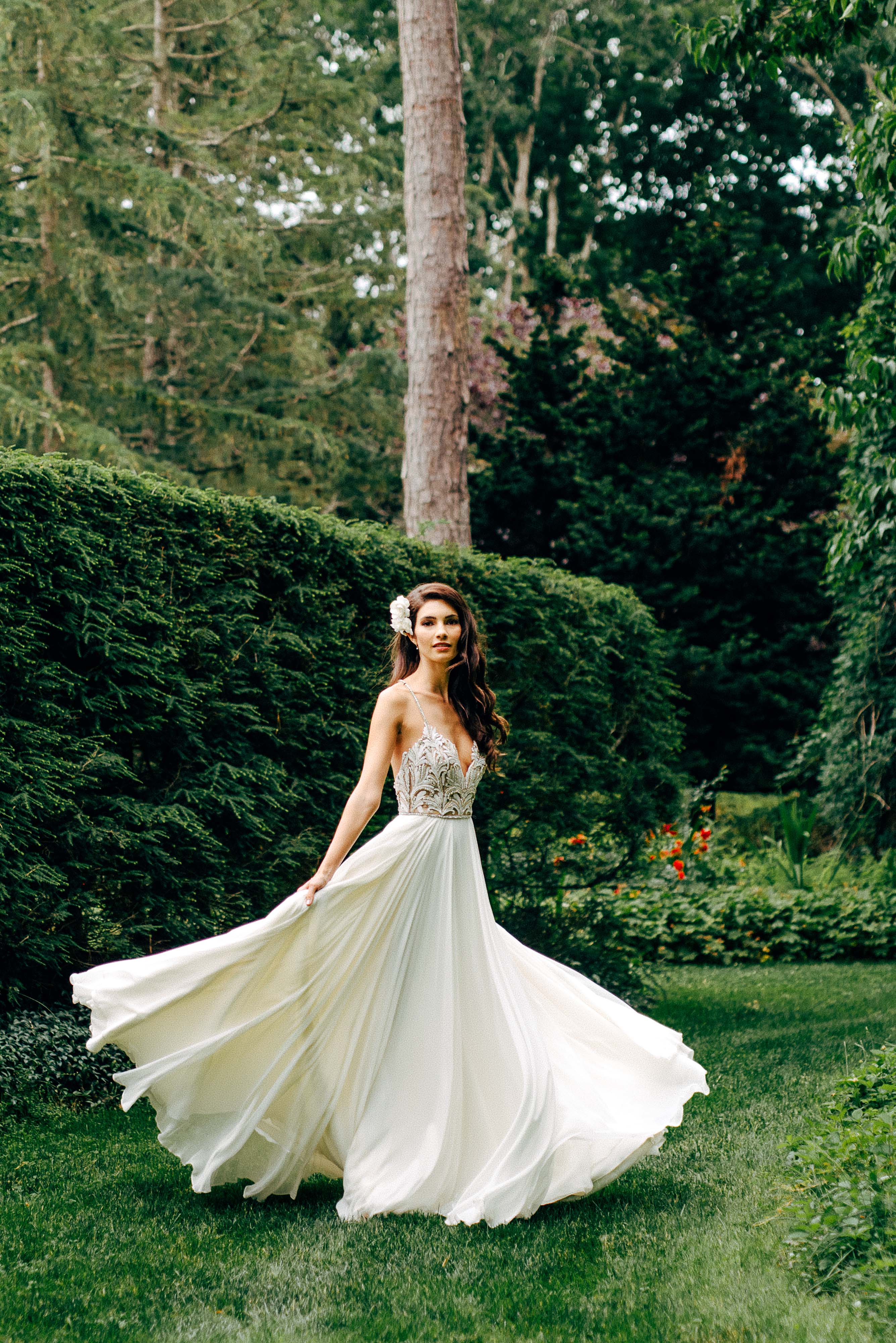 I was definitely nervous the morning of, hoping that everything would be ready on time! Though once I was waiting to walk down the aisle all that stress dropped away, I had the most wonderful day with my husband and all my friends. It is a rush, so I would recommend to enjoy every second of it and try to stay in the present moment.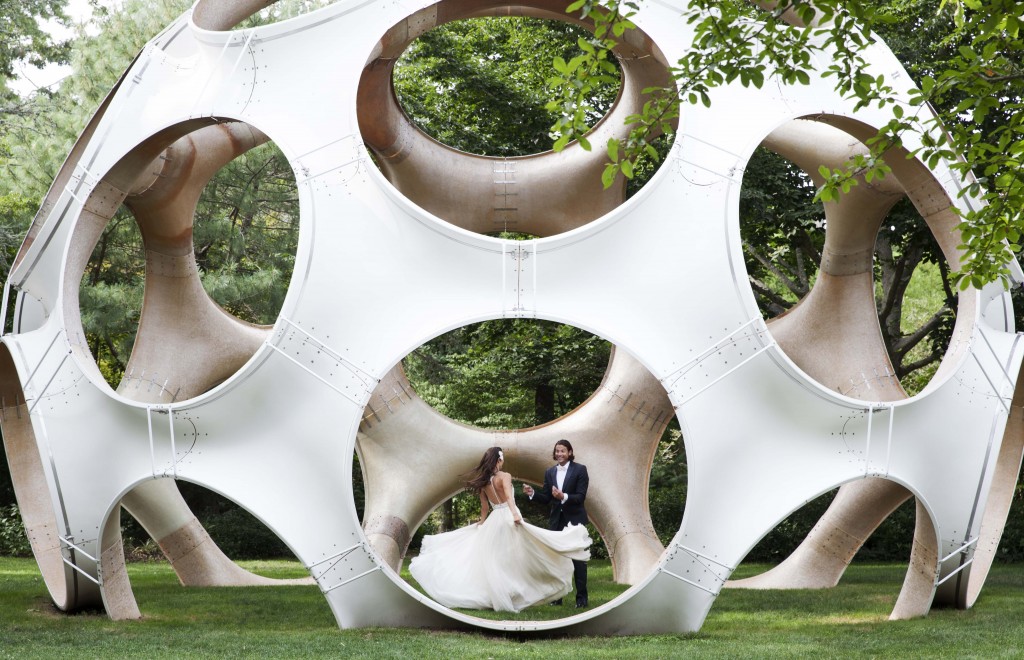 Q5. How did you meet your husband?
We met at a restaurant called Balthazar in Soho, New York. We were total strangers and it was love at first sight.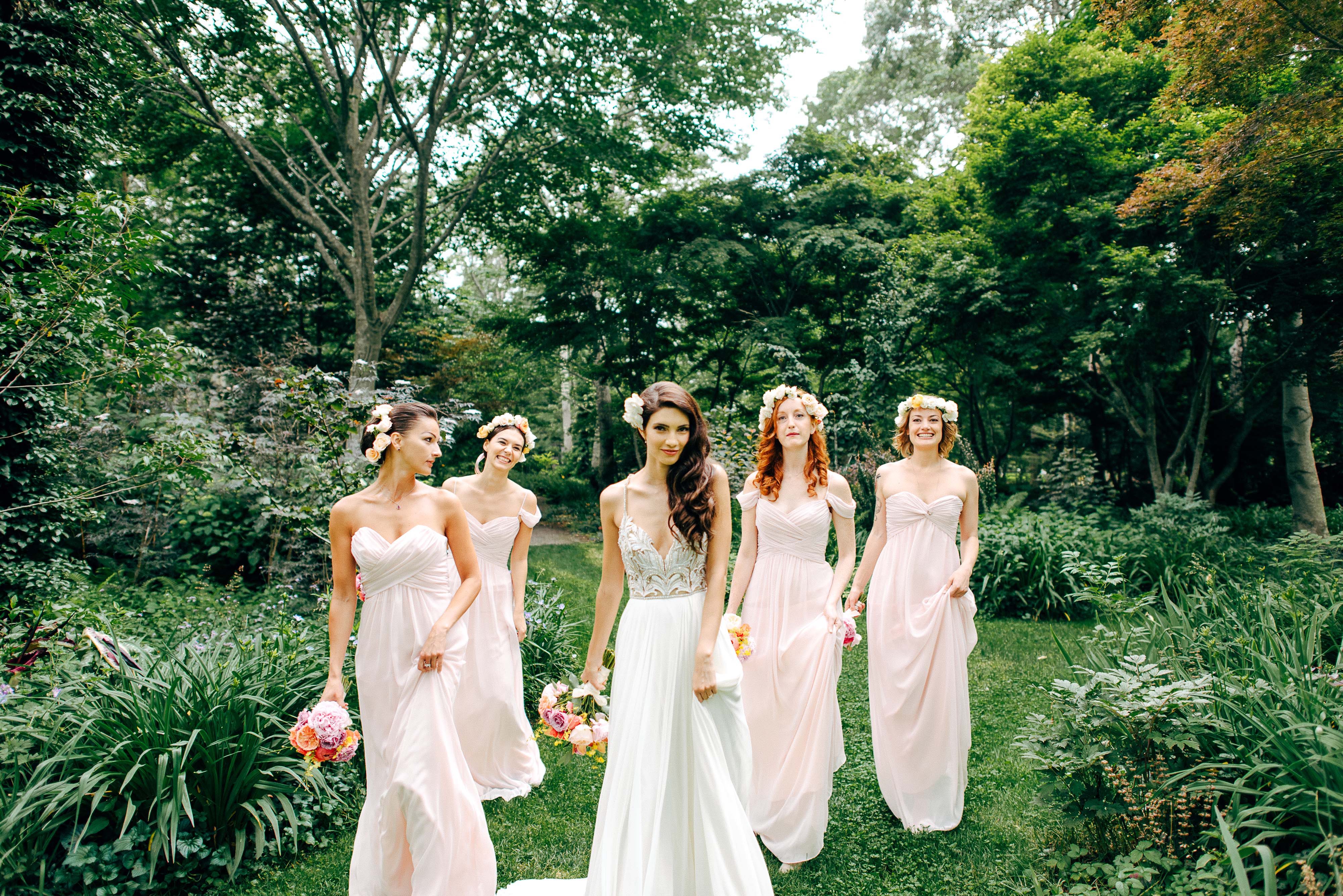 Her bridesmaids wore blush chiffon gowns from Jim Hjelm Occasions, also designed by Hayley Paige. Two bridesmaids wore style #5508, and the other two wore styles #5516 and #5424.
Q6. Tell me about your modeling career and time working with JLM?
I have been so blessed to have a successful modeling career. I started modeling while in high school in New Zealand and I've been working internationally as a model based in New York for many years now.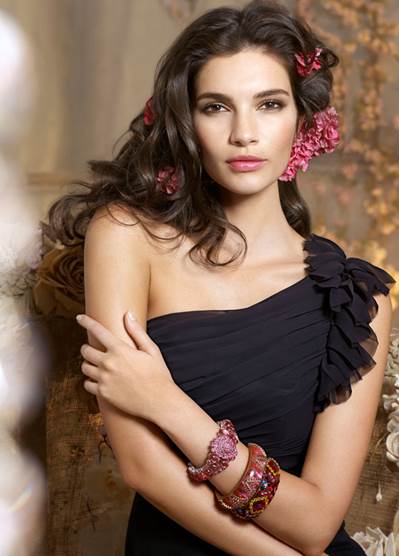 I have worked for brands like L'Oreal, Rolex, H&M, and of course JLM Couture!! I have also shot for magazines like W, Harper's Bazaar, Cosmo etc.. I always love the team at JLM and the beautiful gowns they make which are always unique and special, making you feel very glamorous!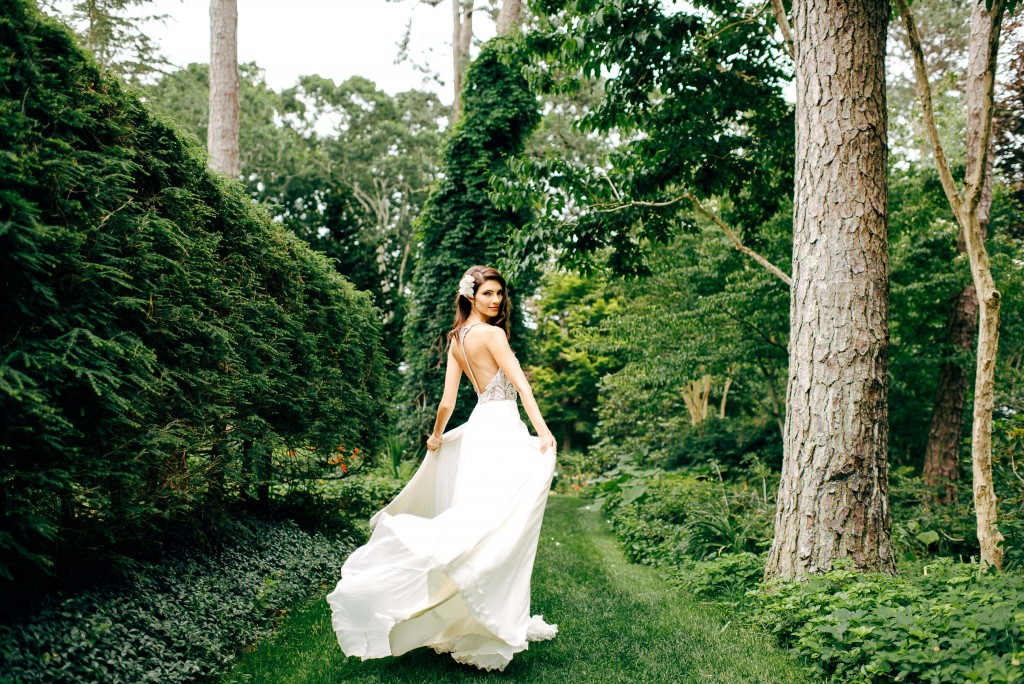 Hayley has added this gown to her Spring 16 Bridal Collection naming the gown "Teresa" which is currently travelling on trunk shows and will be available to Hayley Paige retailers this coming Spring! How exciting!! Find your nearest Hayley Paige retailer by clicking here.
Follow Teresa on Instagram @TeresaMooreMoore 
---