Hayley Paige and Leah Still collaborate on something very special!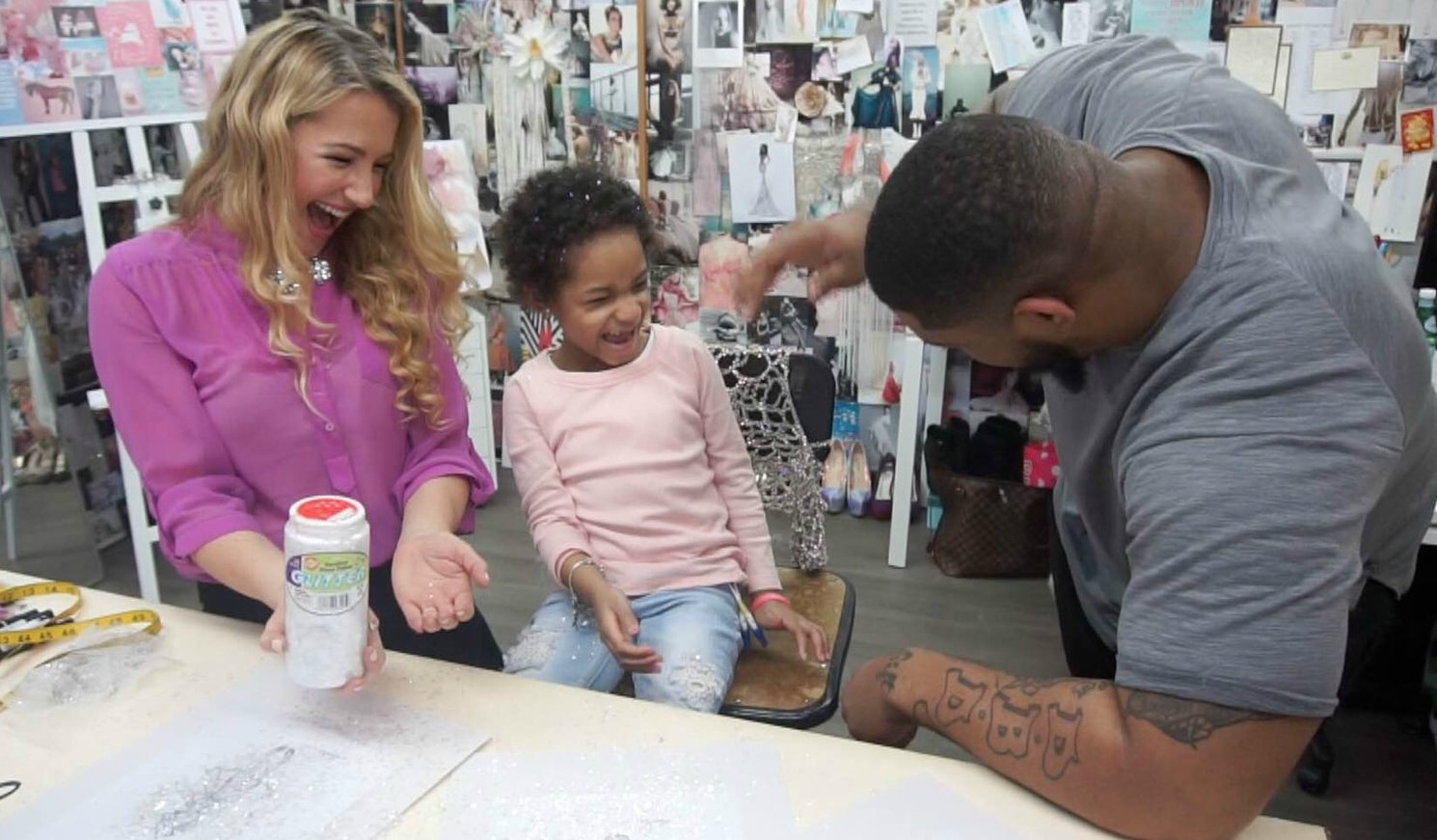 NFL player Devon Still is getting married and his precious daughter Leah will be wearing a custom Hayley Paige flowergirl dress down the aisle. Five-year old Leah, has been battling stage 4 neuroblastoma since June 2014, however in March 2015, doctors confirmed that she is now in remission! Big YAY for Leah! Devon Still and fiancée Asha Joyce were selected by The Knot, as its 2016 Dream Wedding couple. Hayley had the wonderful oppertunity to make Leah her dress for the big day!
1. The Design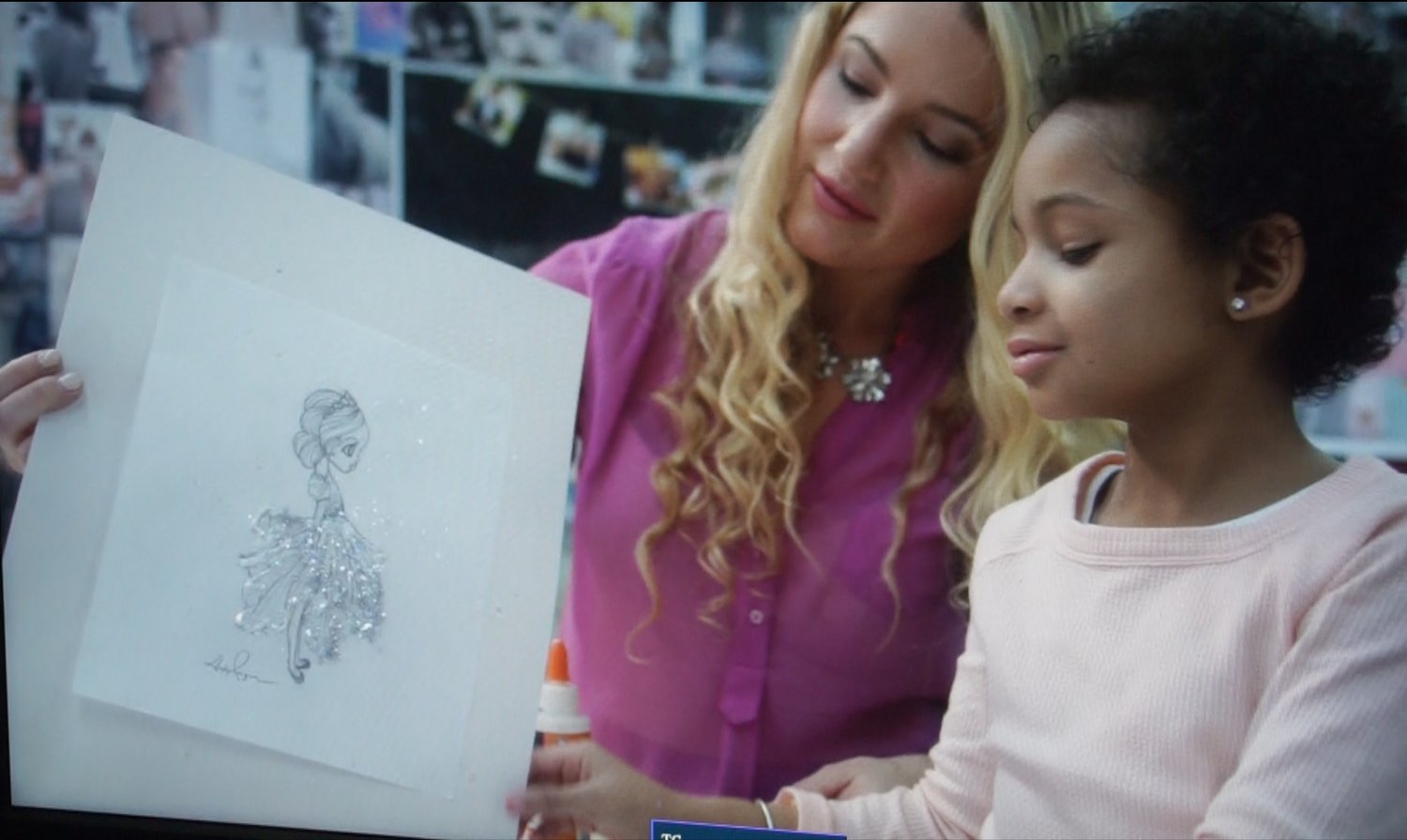 To start the design process, Leah came to Hayley's design studio in New York and first picked her favorite colors off of Hayley's color swatch board. After this, five year old Leah along with Hayley began coloring in her dress on a blank sketch and adding tons of glitter! She wanted to use as much "sparkle as possible". She said, "I'm a glitter girl". Click here to watch a video on the design process!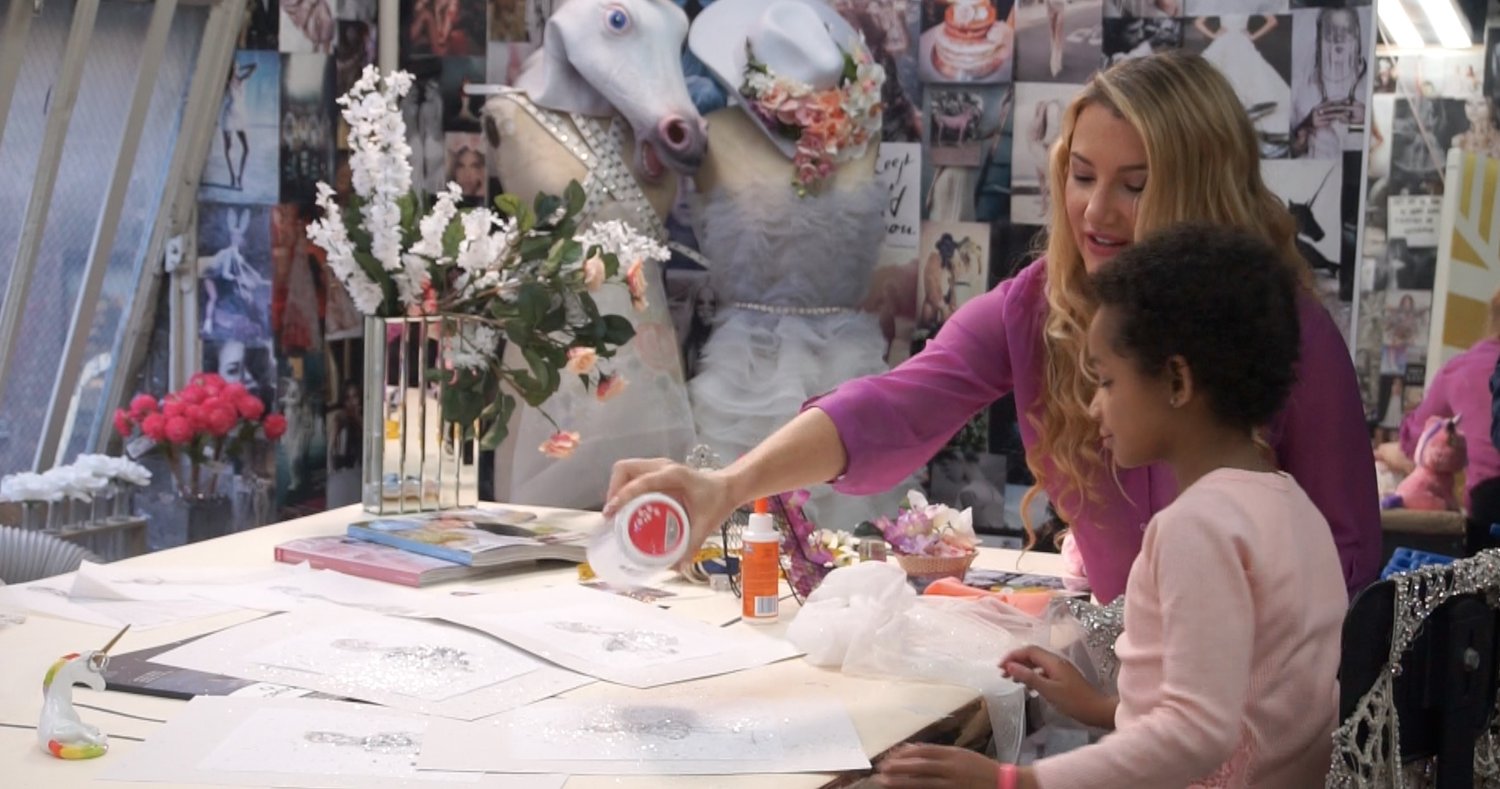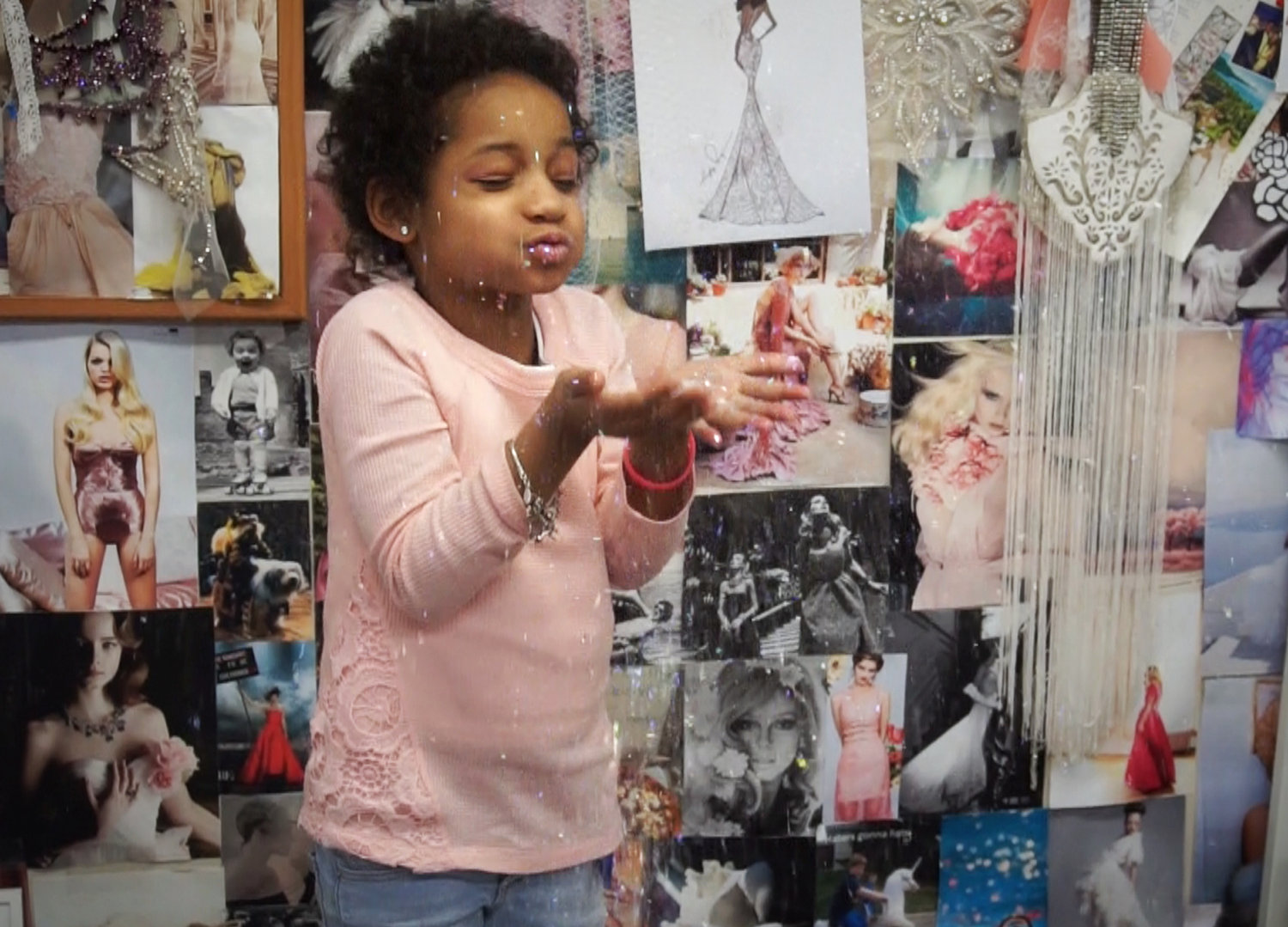 2. The Fitting
A few weeks after a day of glitter and fun in the design studio, we reveal the dress to Leah for the first time. Her reaction is priceless!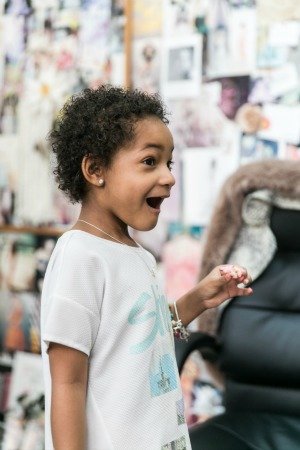 ... How heart-warming is this?
And then she tries it on, twirling and smiling like a princess!
3. The Reveal
Leah's flower girl dress that she helped design was revealed on an episode of Good Morning America! She said that she would keep the dress a secret from her daddy until his wedding day and that "he is going to be jumping up and down when he sees me in my dress! I feel like a princess", she said. Find the whole Good Morning America clip by clicking here!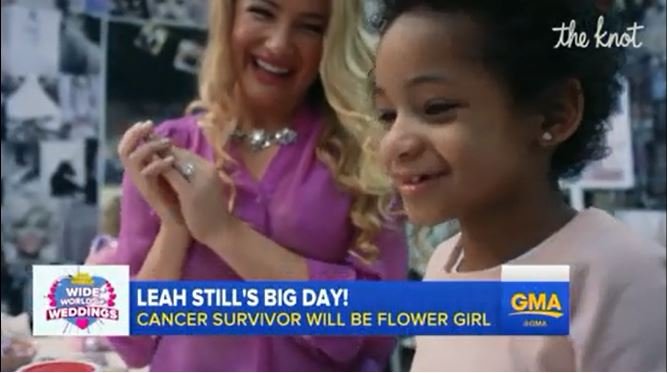 Hayley loved working with Leah on this speical project "At just five years old, Leah has become a shimmering beacon of strength and encouragement for us all," says Hayley Paige. "She might be tiny, but she is coming for her crown and represents the new definition of a modern princess: charming, courageous, and resoundingly unique. It was my honor to create these dresses with her and I hope she feels as beautiful as she looks on this special day." 
The dream wedding takes place in the New York Public Library on May 13th, and we here at JLM Couture cannot wait to see the photos!
---