Mix It Up: Versatile Bridesmaid Styles from Hayley Paige Occasions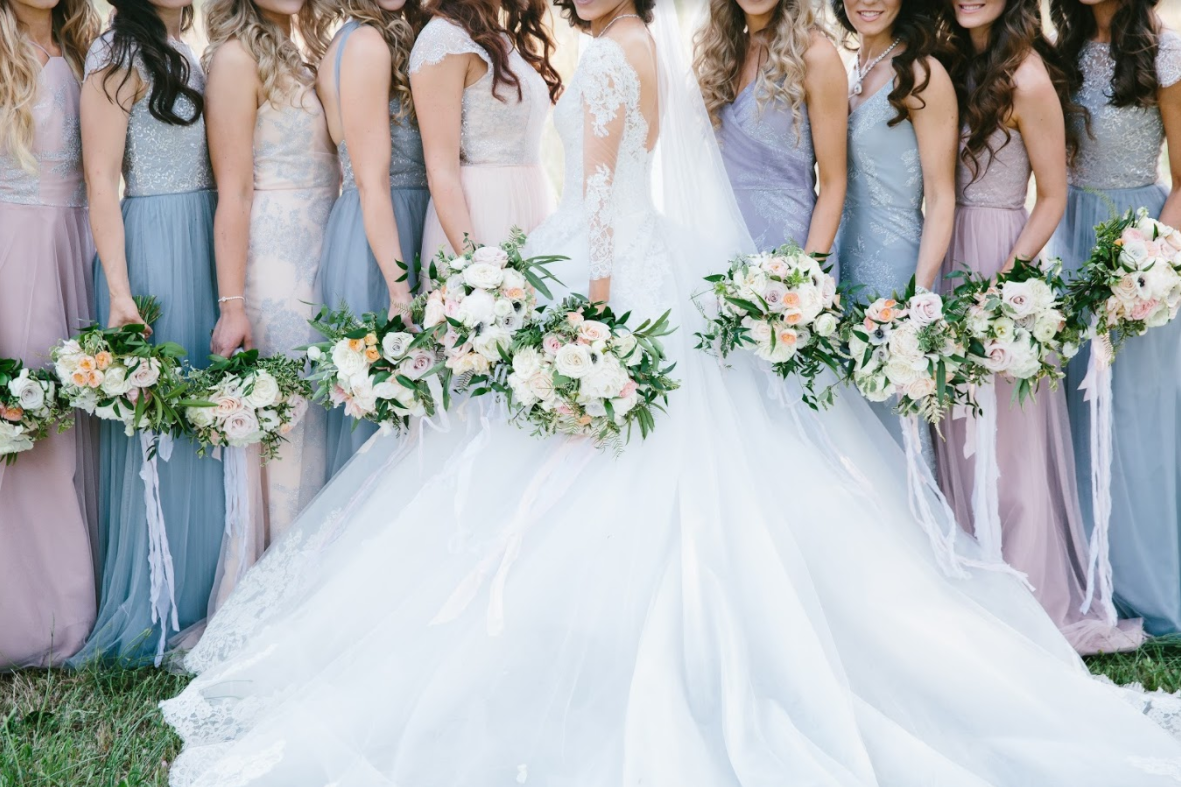 Photo Credit: Anna Perevertaylo
To all the brides out there planning their idea of a perfect wedding:
You have the man, you have the ring, you have the dress, and you have your bridal party talking nonstop about their bridesmaid dresses! Let's face it: while flowers, napkin colors, and seating arrangements are all extremely challenging decisions, the toughest decision may in fact be what your bridesmaids will be wearing on the big day. You've narrowed it down to a couple colors you'd like to see them wear that tie into the scheme of your wedding and you've found styles of dresses that you really love! Now you just have to pick one style and color that will look great on everyone, right? Wrong! As much as all brides hope to find the one dress and color that magically looks flattering on all their bridesmaids, this isn't the sisterhood of the traveling bridesmaid dress! Every maid is different and beautiful in her own way, no body type is the same and no eye color can match perfectly with the same hue of "cornflower blue." 
A recent trend that most brides have been opting for is the "mix and match" bridesmaids. You may have some questions, but Hayley Paige Occasions gowns make it easy to mix and match distinctive styles and colors without your bridesmaids looking like a hodgepodge of sparkles and pastels. Below are some examples of Hayley Paige Occasions dresses that you can mix and match for your bridesmaids. You can find more inspiration on our website and Hayley Paige's Pinterest Board!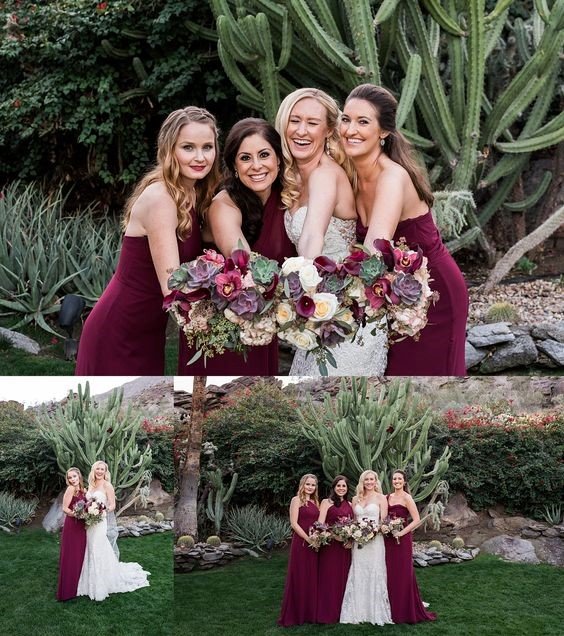 Photo Credit: Randy + Ashley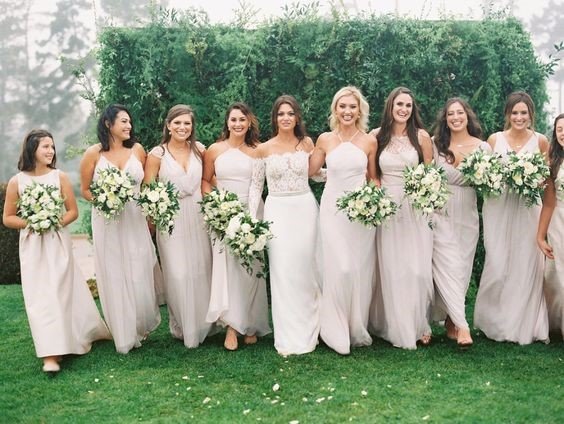 Photo Credit: This Modern Romance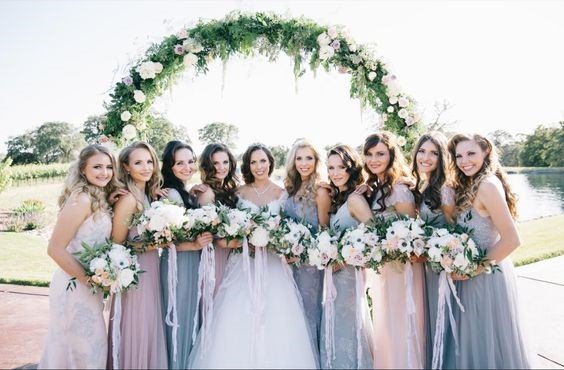 Photo Credit: Anna Perevertaylo
---