Give Off the Ultimate Wedding Day Vibes With Your Bridal Party In Hayley Paige Sequin Athleisure
For JLM Couture brides looking to sparkle and shine with their bridesmaids while getting ready for their wedding, Hayley Paige's Sequin Athleisure line is perfect for you! The outfits include a long tee shirt, robes, bomber jackets, and a tee shirt and shorts set.
We love when our real brides share their wedding day photos with us from their big day! Here are some of our favorite "girl gang" bridal parties rocking their Hayley Paige Athleisure.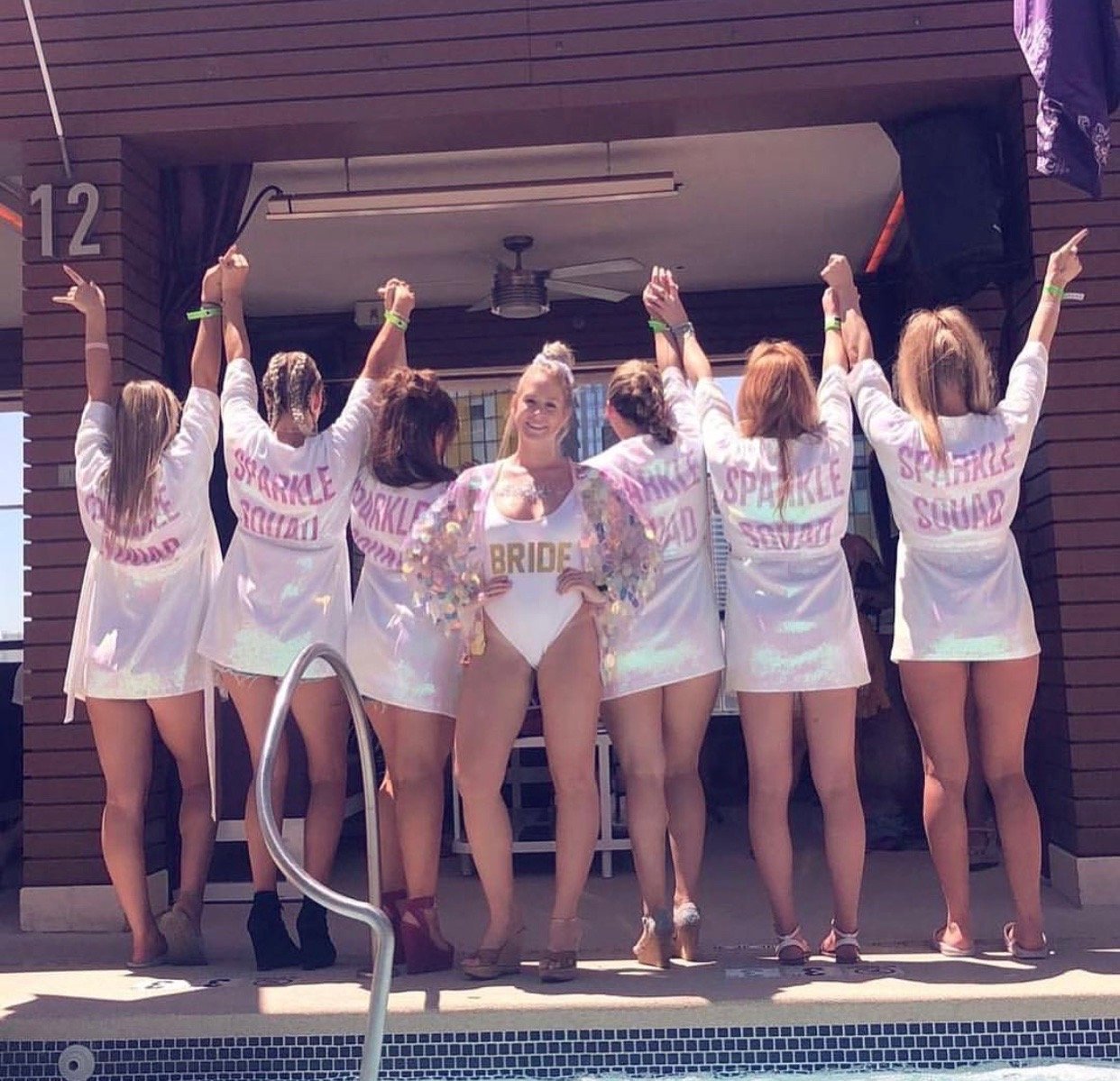 Bride Chelsea had a fun bridal party rocking their "Sparkle Squad" Robes poolside. They glimmered in the sunlight and gave us full mermaid vibes!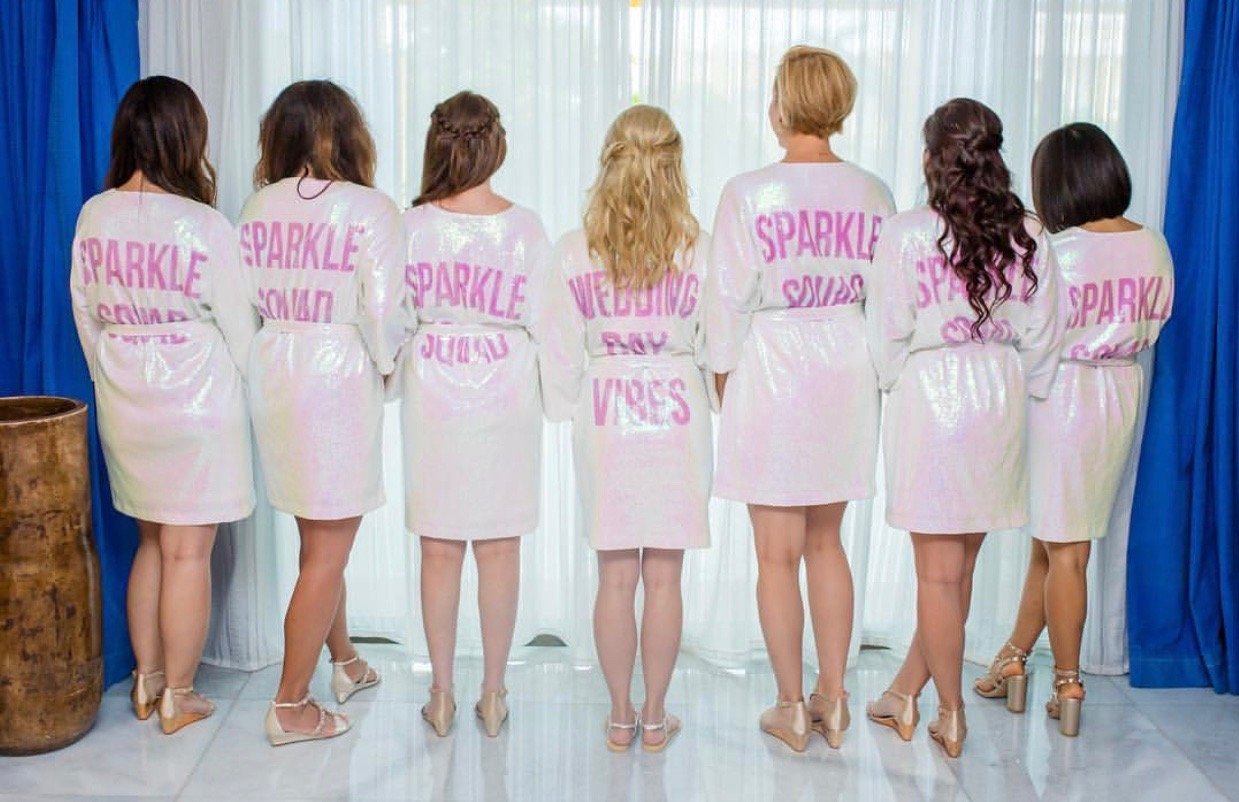 Bride Jennifer shared this adorable picture of her and her bridesmaids when they were getting ready for the wedding ceremony. We love how the bride stood out with her "Wedding Day Vibes" robe and her bridal party donned "Sparkle Squad" robes.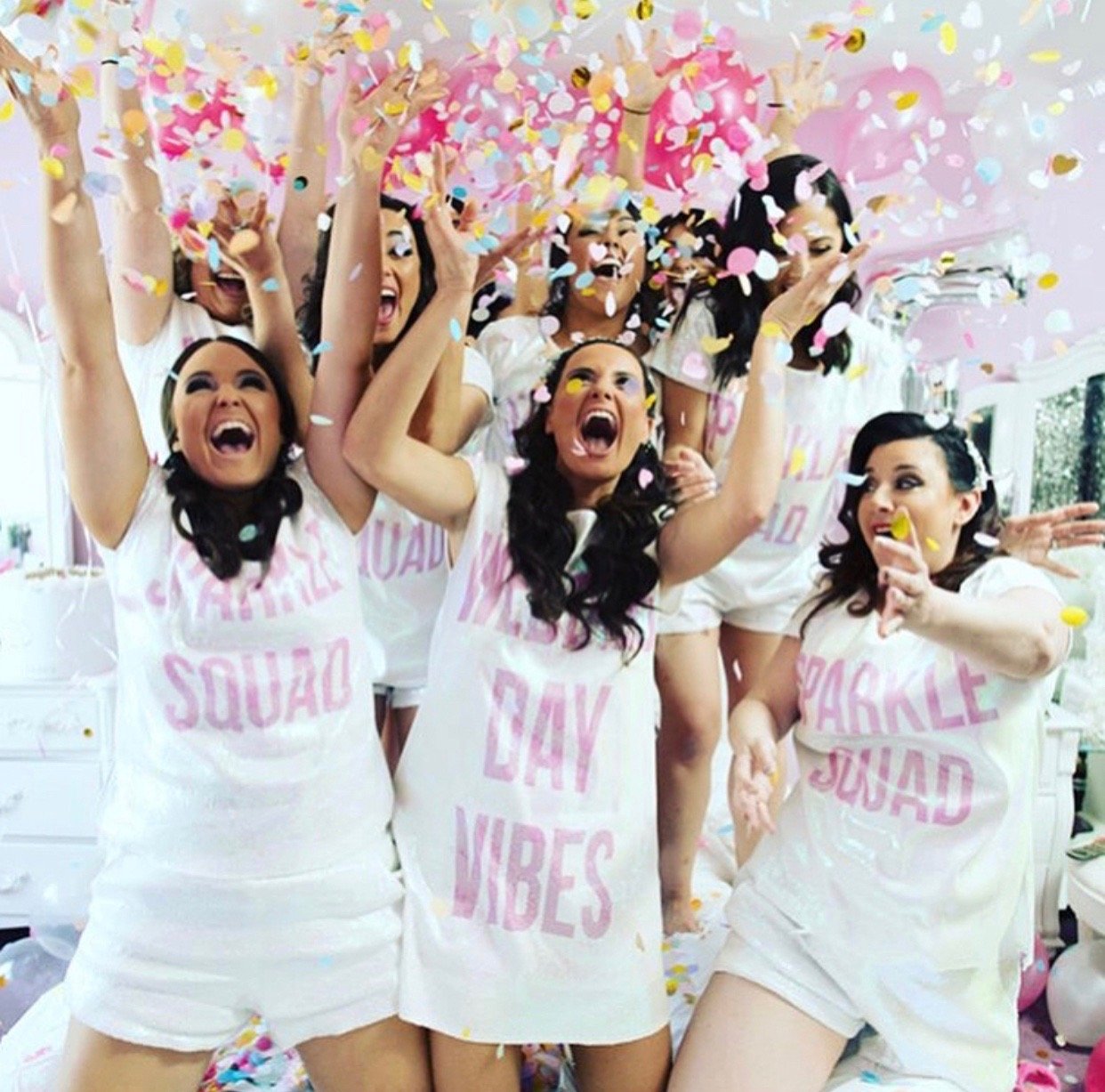 Bride Jillian and friends looked like they had a ball in their "Sparkle Squad" sets and "Wedding Day Vibes" long tee shirt. The tee shirt and shorts sets are also available with the phrase "Wedding Day Vibes" and the long tee shirt are also available with the phrase "Wedding Day Squad." Confetti, glitter, and smiles; what could be better?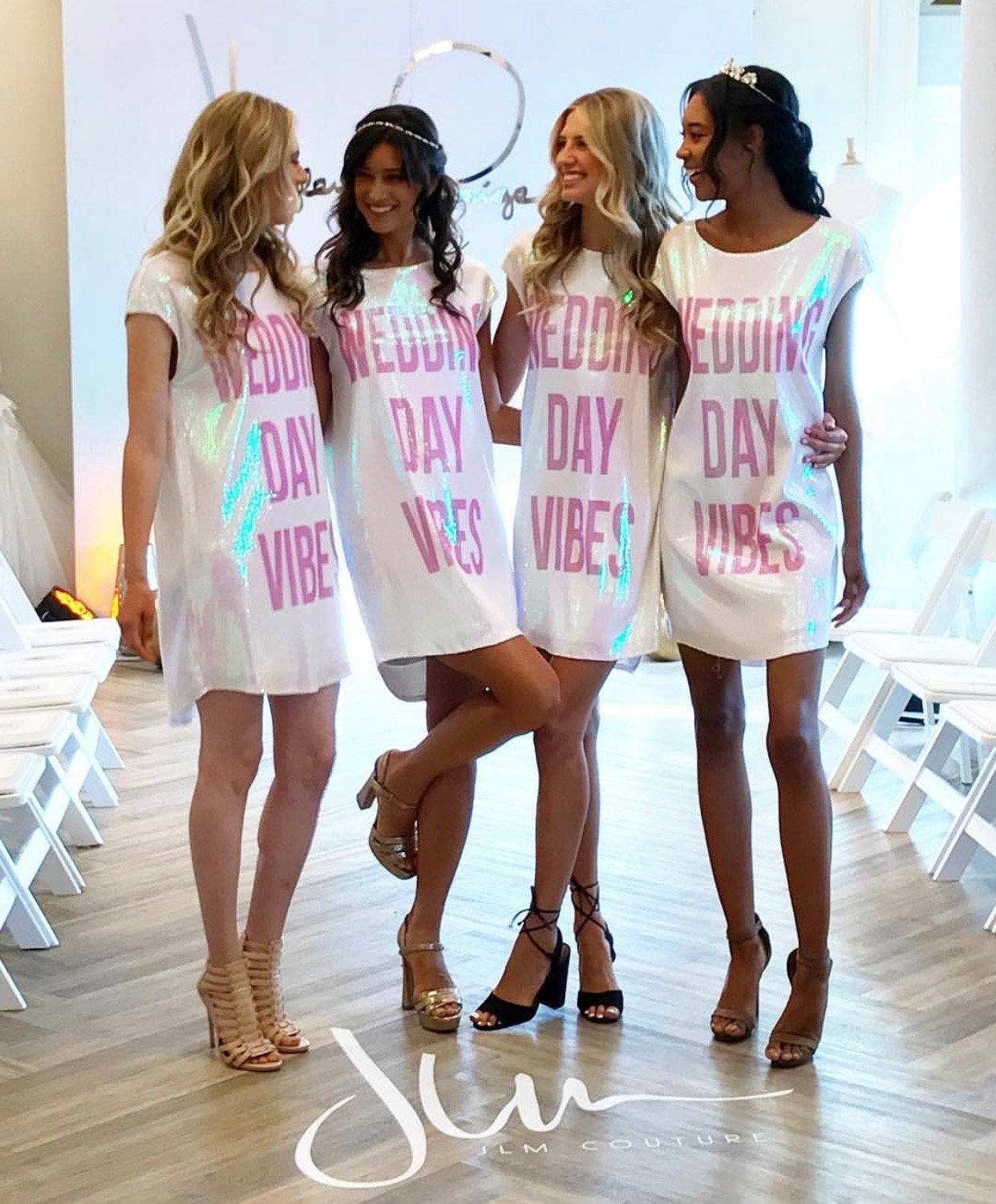 If you want to give off the ultimate wedding day vibes with your ladies, you can purchase Hayley Paige Athleisure from your local Hayley Paige retailer or Nordstrom.com. 
---