Hayley Paige
Perhaps youthful charm and beauty are the first things you notice when meeting wedding gown design sensation, Hayley Paige.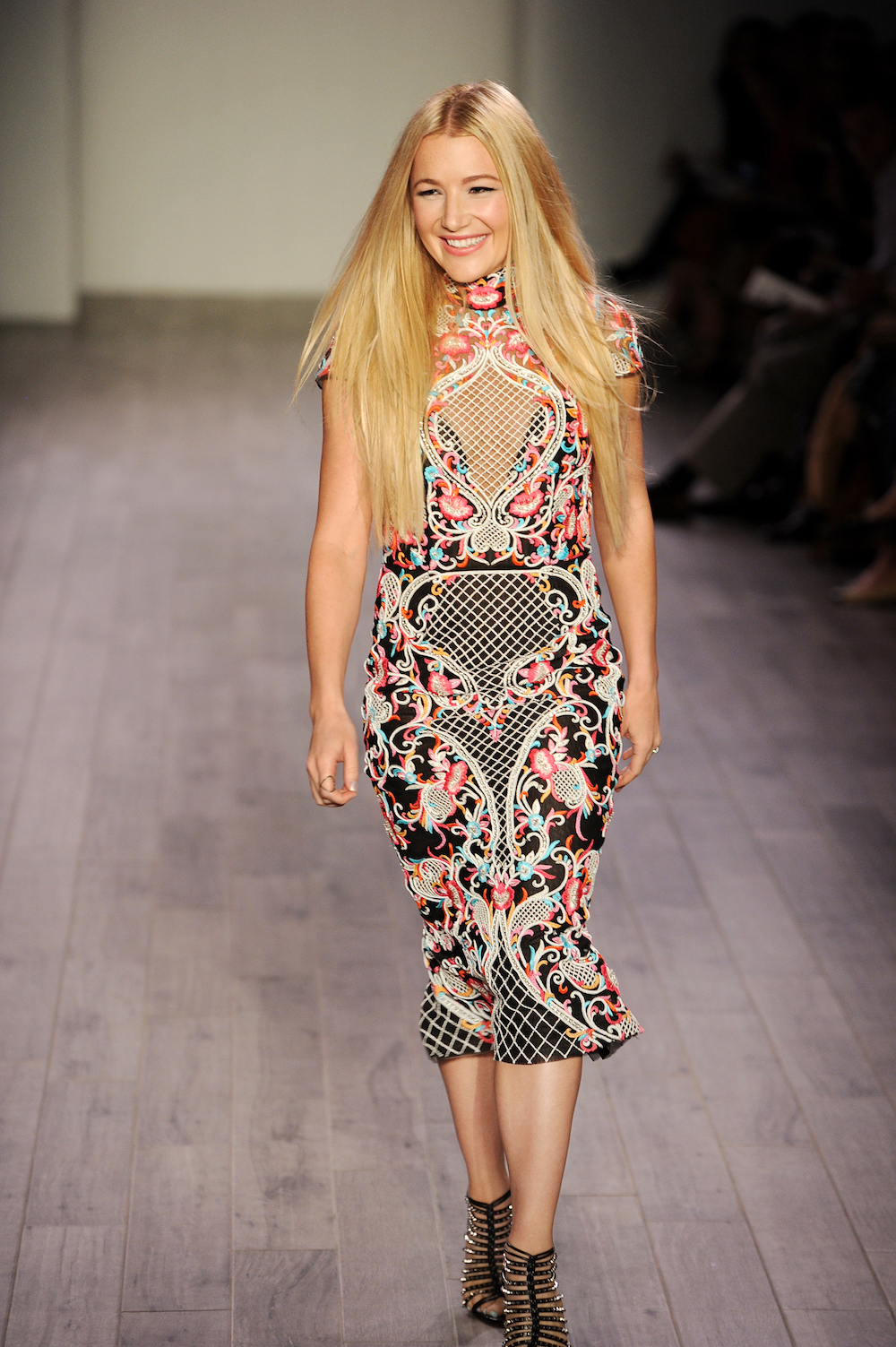 Perhaps youthful charm and beauty are the first things you notice when meeting wedding gown design sensation, Hayley Paige. But after a relatively short time in her company, you are quickly convinced of the scope of her fashion vision and her determination to accomplish an ambitious set of design and business goals. As head designer of the Hayley Paige, Blush by Hayley Paige, Jim Hjelm, and Hayley Paige Occasions collections at JLM Couture, her dresses are stunningly fresh.  And early in her career, her designs have alredy received global recognition.
With a goal to eventually launch ready-to-wear, she recently debuted specialty evening wear and statement pieces under the Hayley Paige Red Carpet collection. These unique styles have been worn by socialites, personalities, and famous style-setters such as Carrie Underwood, Zuri Hall, Chrissy Teigen, Olivia Wilde, Aly Raisman, and Kelsea Ballerini. 
Raised in California, Hayley Paige captures a clever aesthetic that balances playfulness with exceptional detail. Her imaginative interpretations and desire to dress the unique and chic have provided a foundation for an unparalleled take on bridal wear. Fully embracing the creative process of design, she approaches her craft from an appreciative place of pure enjoyment.
Paige began her fashion career by interning for Nina Garcia at Elle magazine while attending Cornell University. After the appearance of Hayley's 10-piece bridal collection in a fashion show at Cornell, Jill Stuart approached Hayley and hired her on the spot. Eventually, her dedication to all things creative led to wardrobe design and styling, where she developed an appreciation for European elements and new Hollywood. Always considering bridal the epitome of dress wear, Hayley Paige established herself as an integral designer for the Melissa Sweet bridal and bridesmaid collections and was the primary designer behind the first Marchesa Eterna bridal collection at Priscilla of Boston. She also co-founded and later sold her half of the start-up company, Something Borrowed LLC in early 2011. Brought on as a head designer at JLM Couture in the fall of 2011, JLM backed and funded the launch of her namesake collection at the age of 25.
Her dresses can now be found in elite bridal publications such as Brides, The Knot, Martha Stewart Weddings and Town & Country Weddings, as well as being featured on television segments including The Today Show, Good Morning America, E! News, Say Yes to the Dress, and morning news stations around the country. Her endearing and personalized approach to social media has built a community of brides on Instagram at 515K followers. Her collections are available nationwide in bridal boutiques including the JLM Couture Flagship Salon in West Hollywood, CA.