Real Wedding: Molly & Luke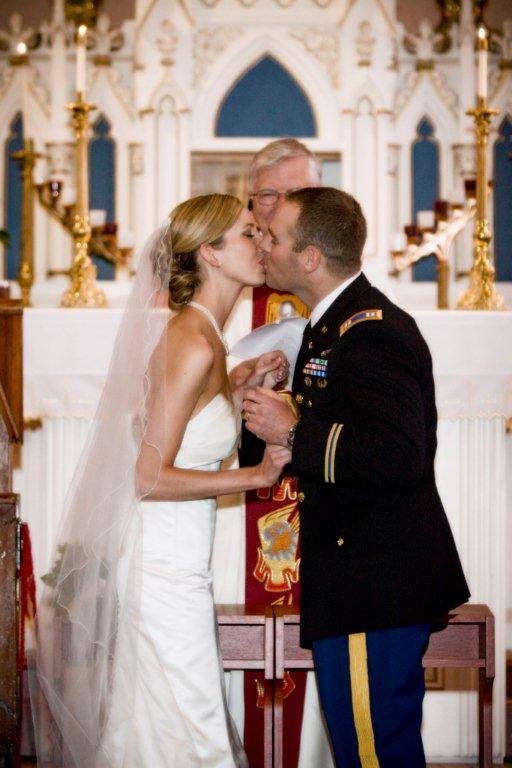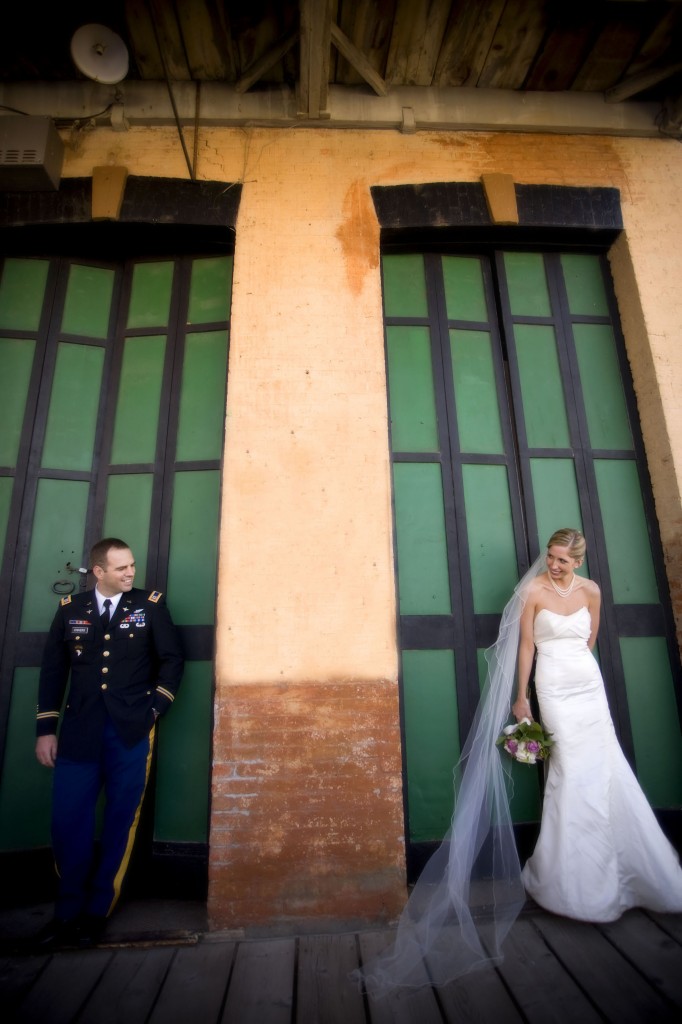 It was a beautiful ceremony!  We were married in Nevada's oldest Catholic church, so it felt special to be surrounded by such history while saying our vows in front of our family and friends.  My Godmother played the organ and I was so excited to walk down the aisle in my beautiful Alvina Valenta gown.  I felt amazing. Luke's in the Army, so we started our new life together with a kiss under the 'saber arch'.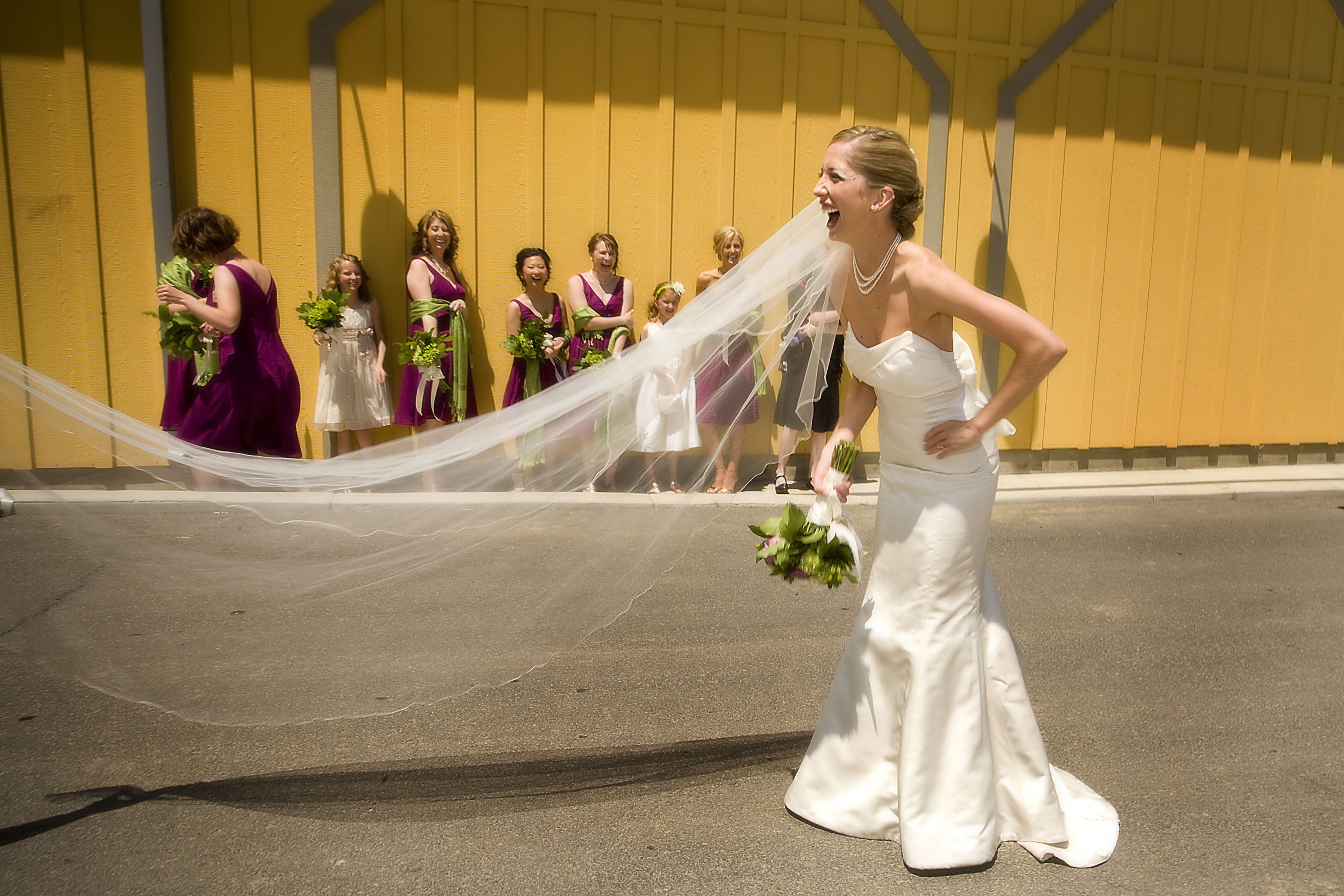 My mother made my veil and my garter, I wore Calvin Klein flat sandals (pretty and comfortable!) and my great grandmother's pearls.
Our reception was at Piper's Opera House, a really neat, historic building.  My parents made all the food and our favors were little jars of local honey placed at each guest's seat.
We drank local beer and wine out of mason jars and danced the night away. What a wonderful day!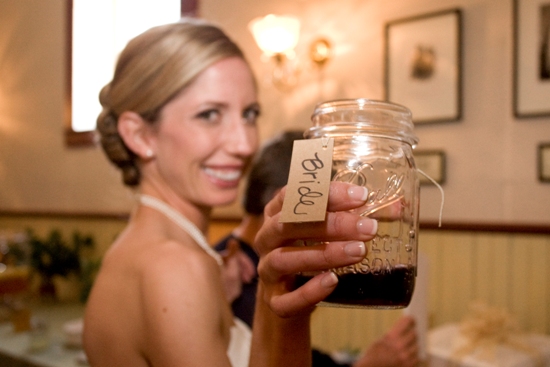 Ceremony: St. Mary's in the Mountains Catholic Church (Virginia City, NV)
Reception: Piper's Opera House
---