Real Wedding: Julia & Kenny
Julia and Kenny wanted their wedding to reflect a "crisp, clean, modern glamour"... so the bride chose a Tara Keely gown - style 2853 - and a color palette of white, platinum, black, and hints of green throughout.
Kenny and I were married on a most beautiful Saturday in May 2009 at the historic Calhoun Beach Club in Minneapolis, MN. We wanted the day to really reflect us as a couple and incorporate what was most important to us.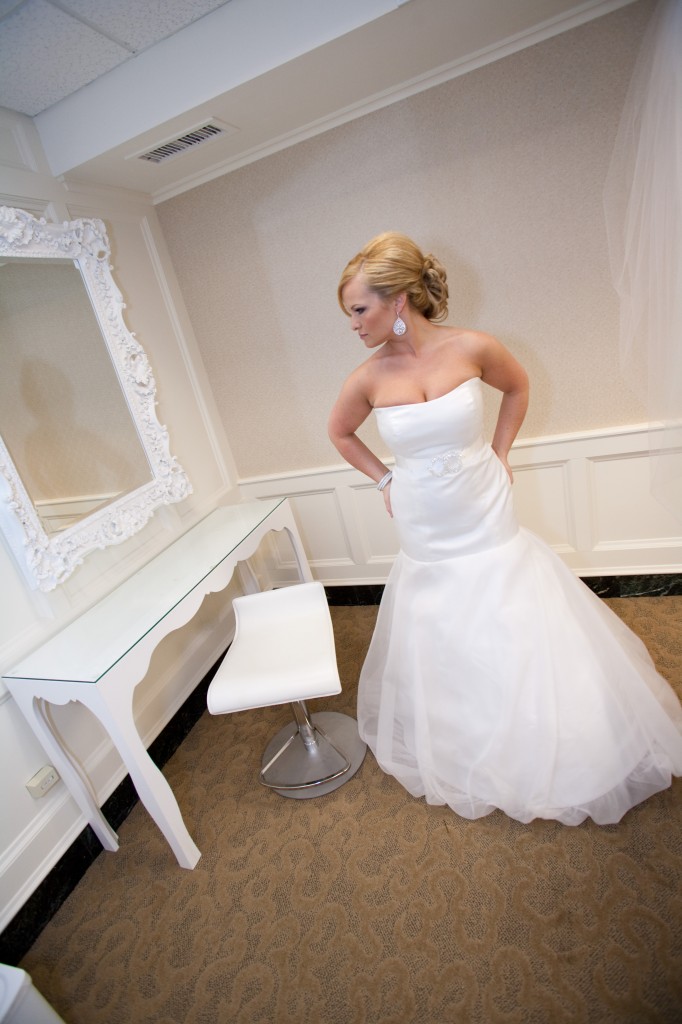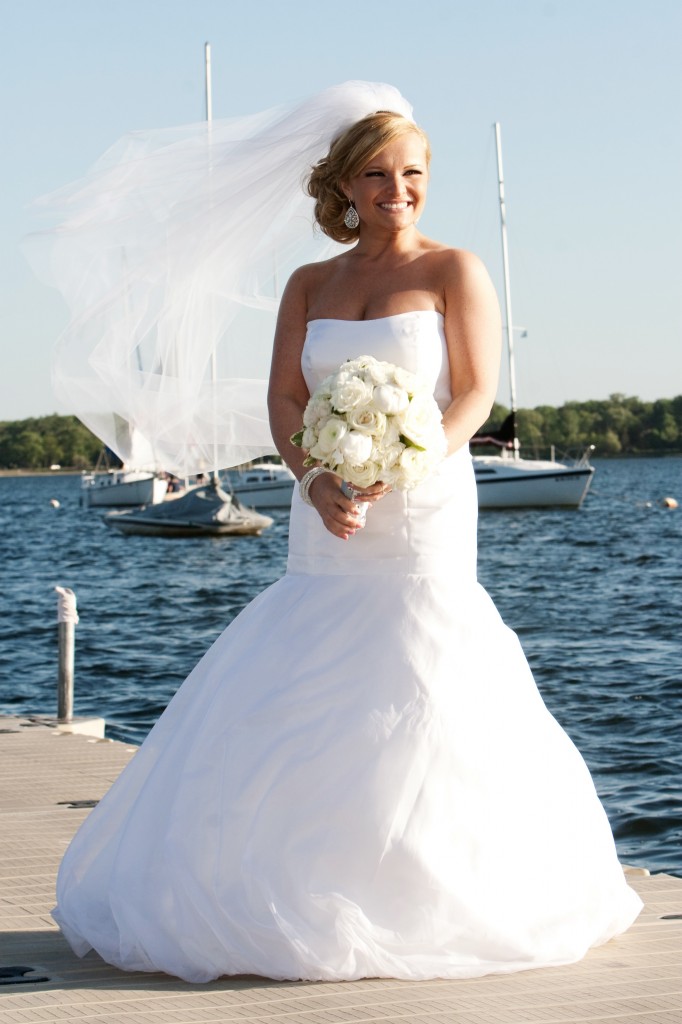 As for the gown, it took multiple trips to all the bridal salons in the vicinity to find this Tara Keely dress.  I was looking for the perfect silhouette - full and simple, as well as a hint of detail; and this beautiful gown had it.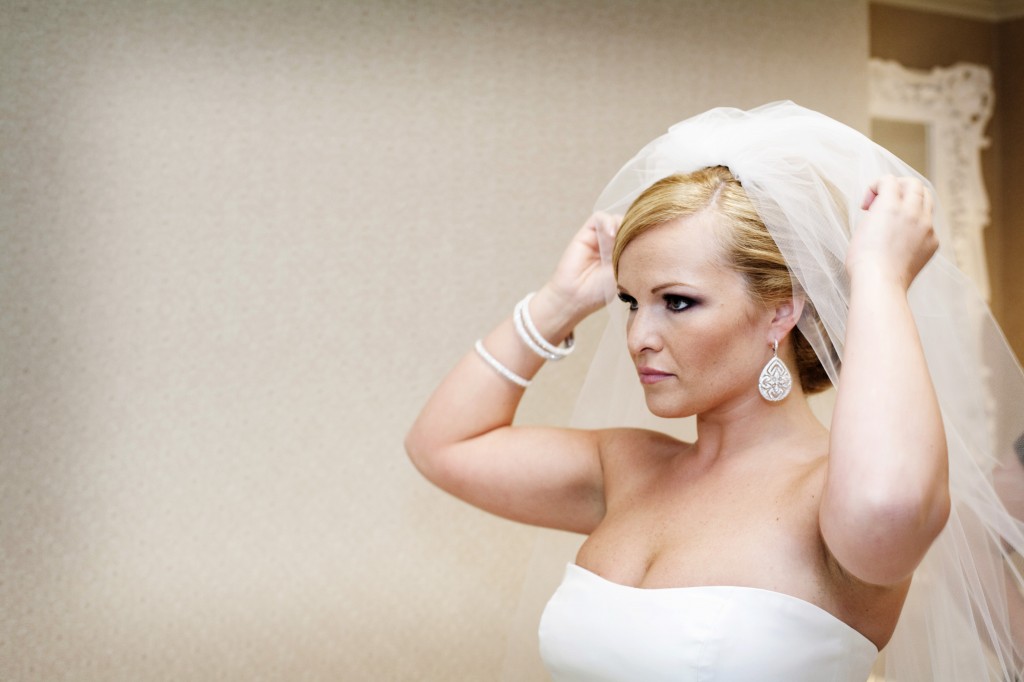 I wore a gorgeous pair of Jimmy Choo's and lovely Swarovski Crystal drop earrings and bangles to compliment the brooch on the dress.
We had an amazing custom "platinum" cake: the owner took the brooch design from my Tara Keely gown and transferred it onto the cake - it was just amazing!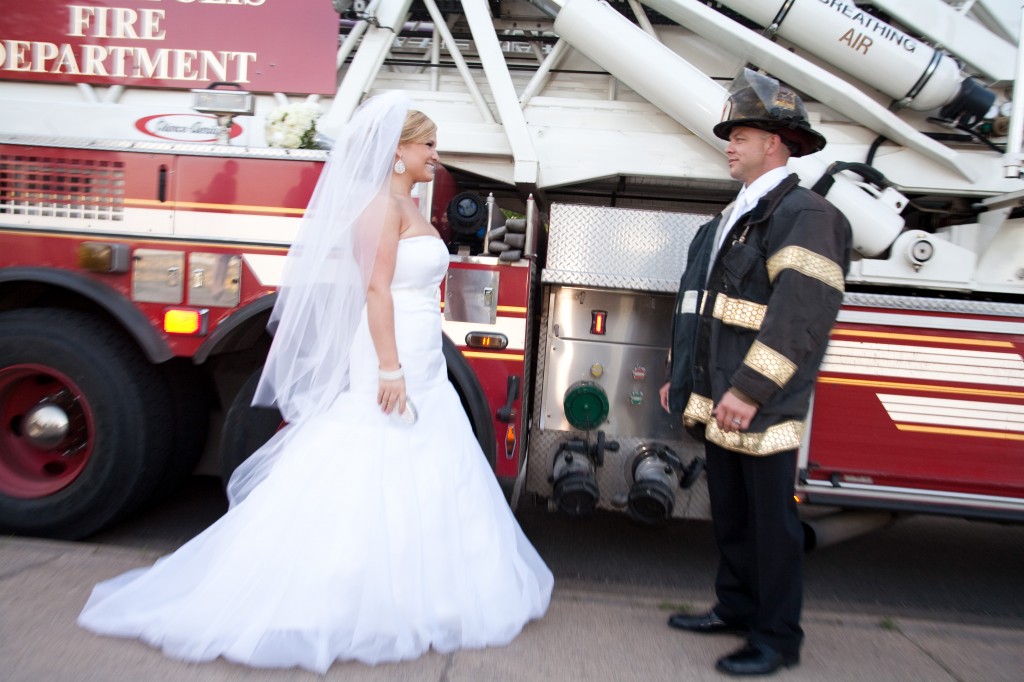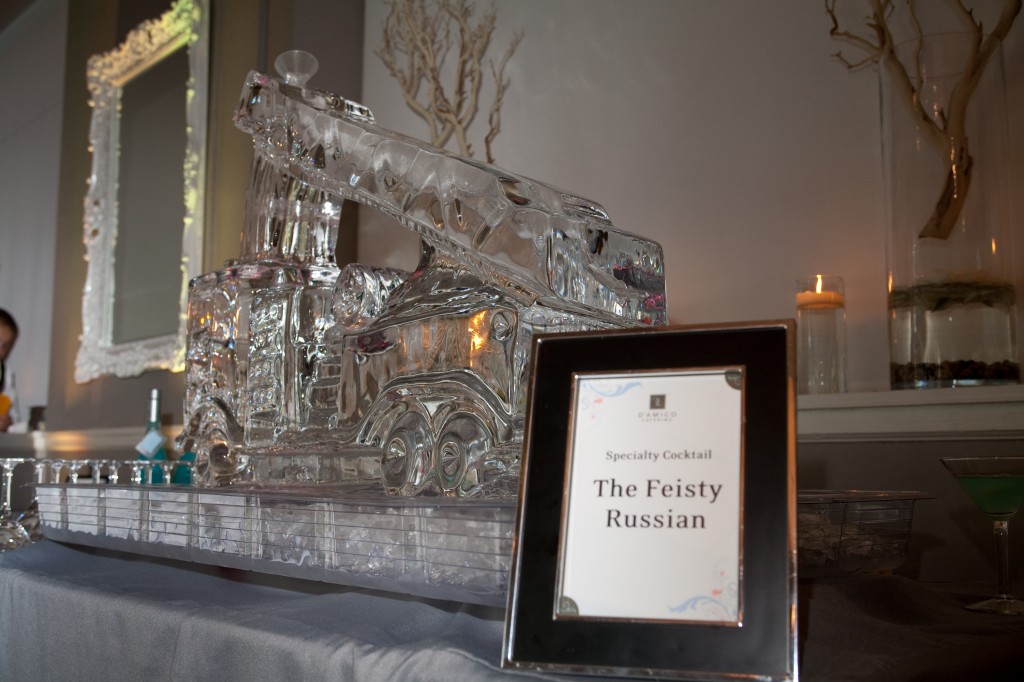 Kenny is a firefighter in Minneapolis so I surprised him with a martini luge in the shape of a fire truck. The signature cocktail was named "The Feisty Russian" to reflect my Russian background.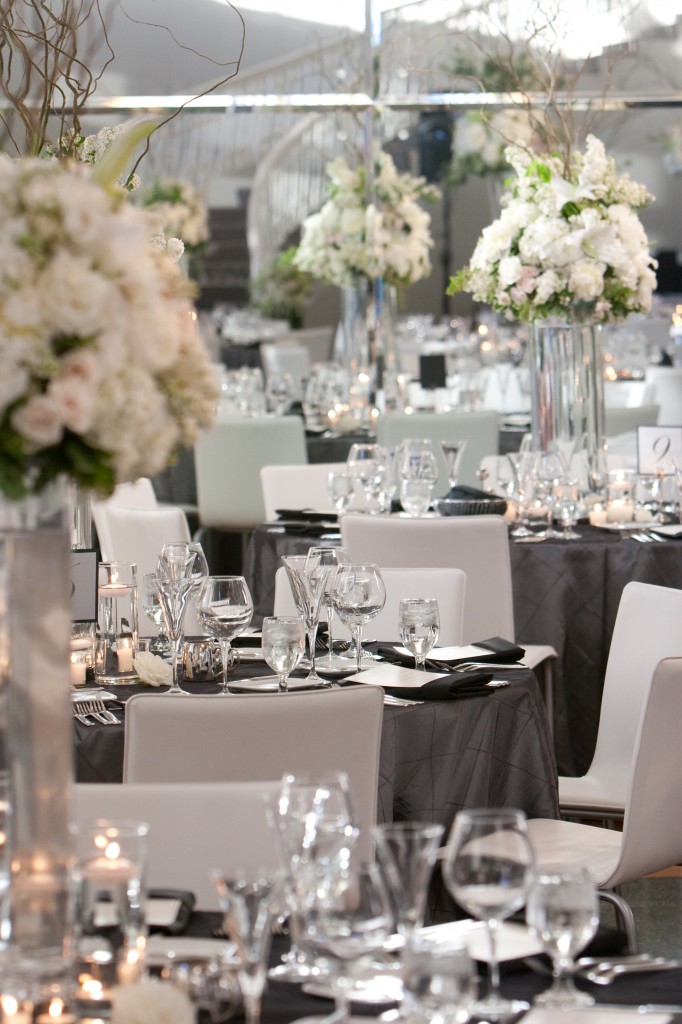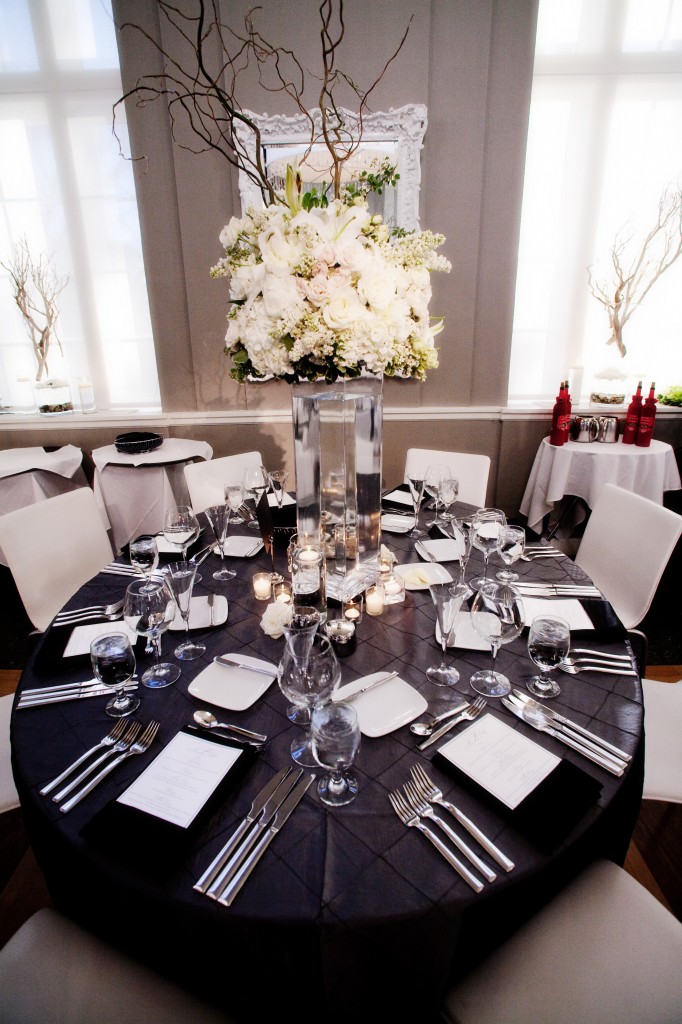 Since I love having an abundance of lavish white flowers, this was the perfect occasion to go all out.  We wanted it to feel more like a glamorous dinner soirée rather than a traditional wedding.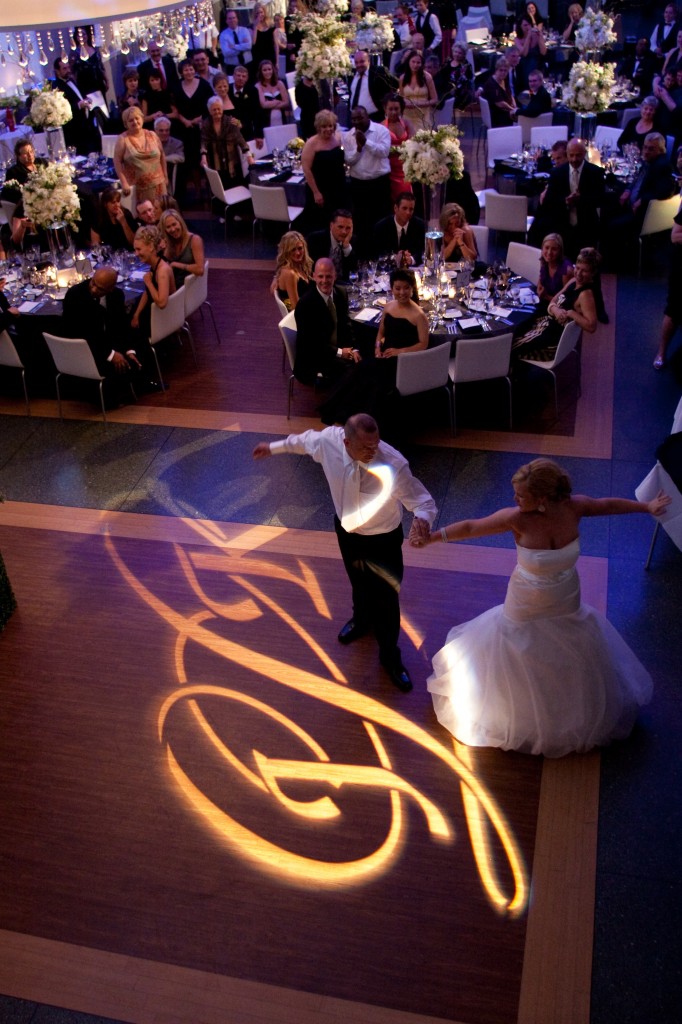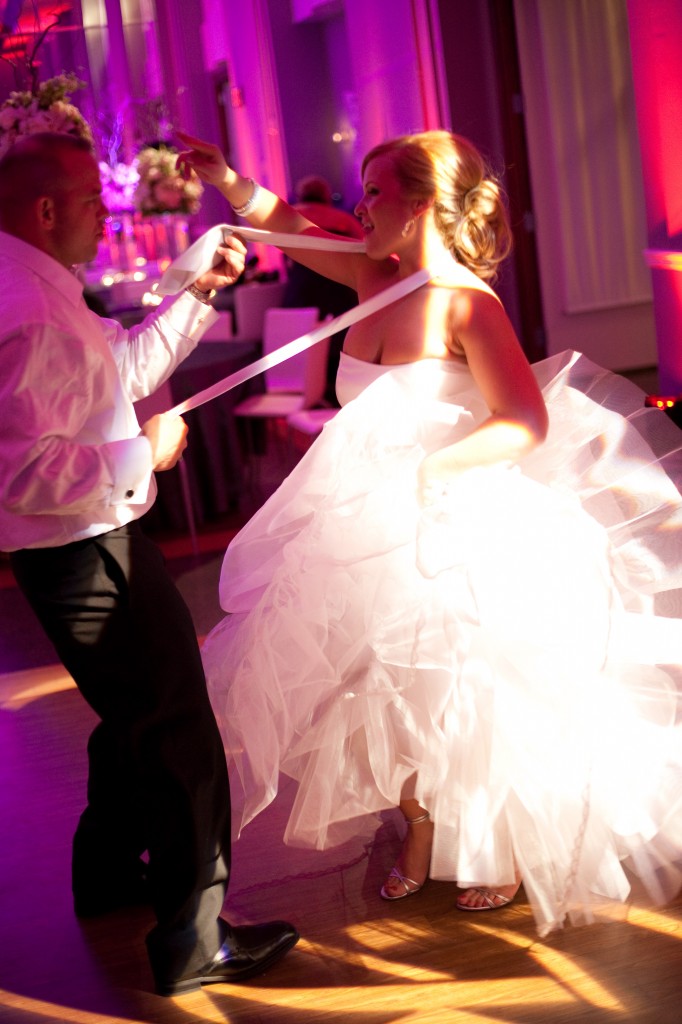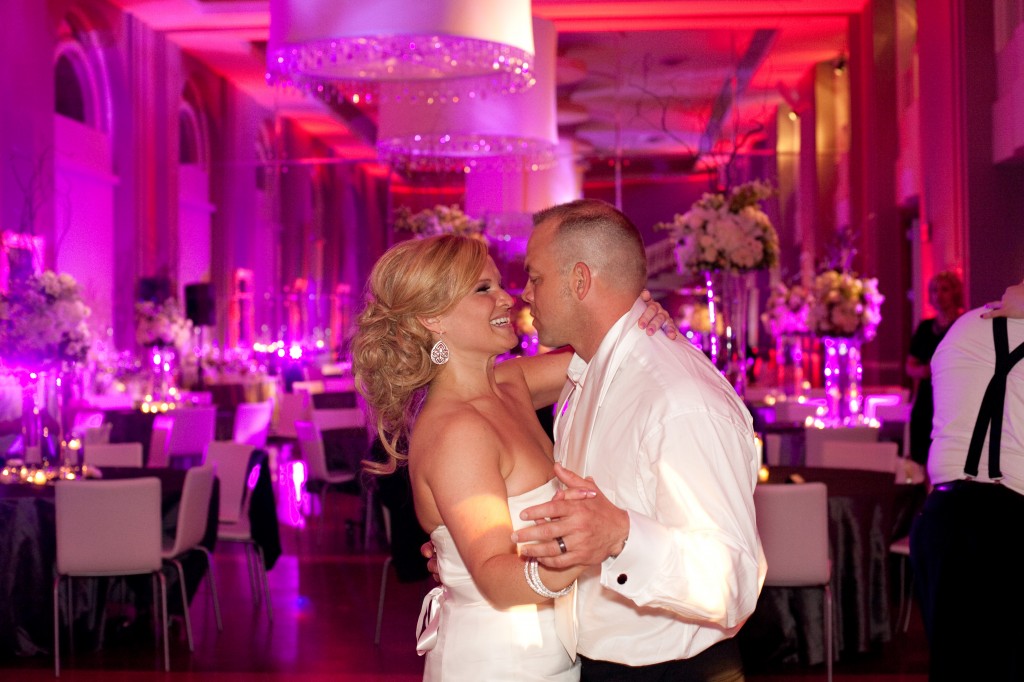 Since the colors we chose were clean and neutral (white, black, platinum, and hints of green), we were able to use custom lighting to really transform the venue. We chose icy blues, golden amber tones, deep fuchsias and reds to saturate the room in color.
Photographer: Bellagala - 
Randi Johnson
Ceremony and Reception:
Calhoun Beach Club
---