Real Wedding | Monica & Ben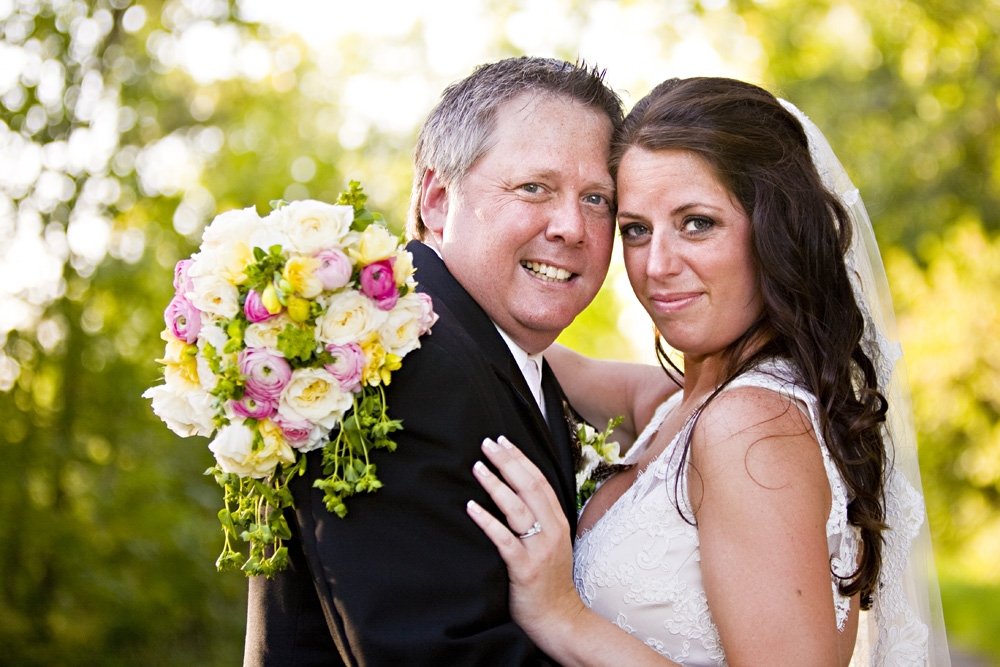 We love Monica and Ben's charming rustic lakeside wedding, and how they were able to incorporate sentimental touches every step of the way. The couple was kind enough to share their video and touching story with us - we hope you love it too!
[RAW]
[/RAW]
My mother was diagnosed with terminal cancer shortly after Ben and I were engaged.  Although we had not made any wedding plans yet, I knew I wanted my mother with me when I found the dress of my dreams.  We went to Raffine in Stillwater, MN and my mom selected several gowns, but all along I knew which one I wanted - I saved it for last.  When I came out in the gown (Jim Hjelm 8011) my dad started to tear up-that was all it took for us to know that it was the one.  I absolutely love it and could have tried on 100 more and not found something so perfect!
Sadly my mom passed away just 6 weeks later.  When I put on my gown on my wedding day, I found so much happiness knowing she loved the gown as much as I did and that we shared that special moment. Blue beads from my mother's favorite dress were sewn into mine by my new sister-in-law and I wore my mom's earrings she wore with that dress.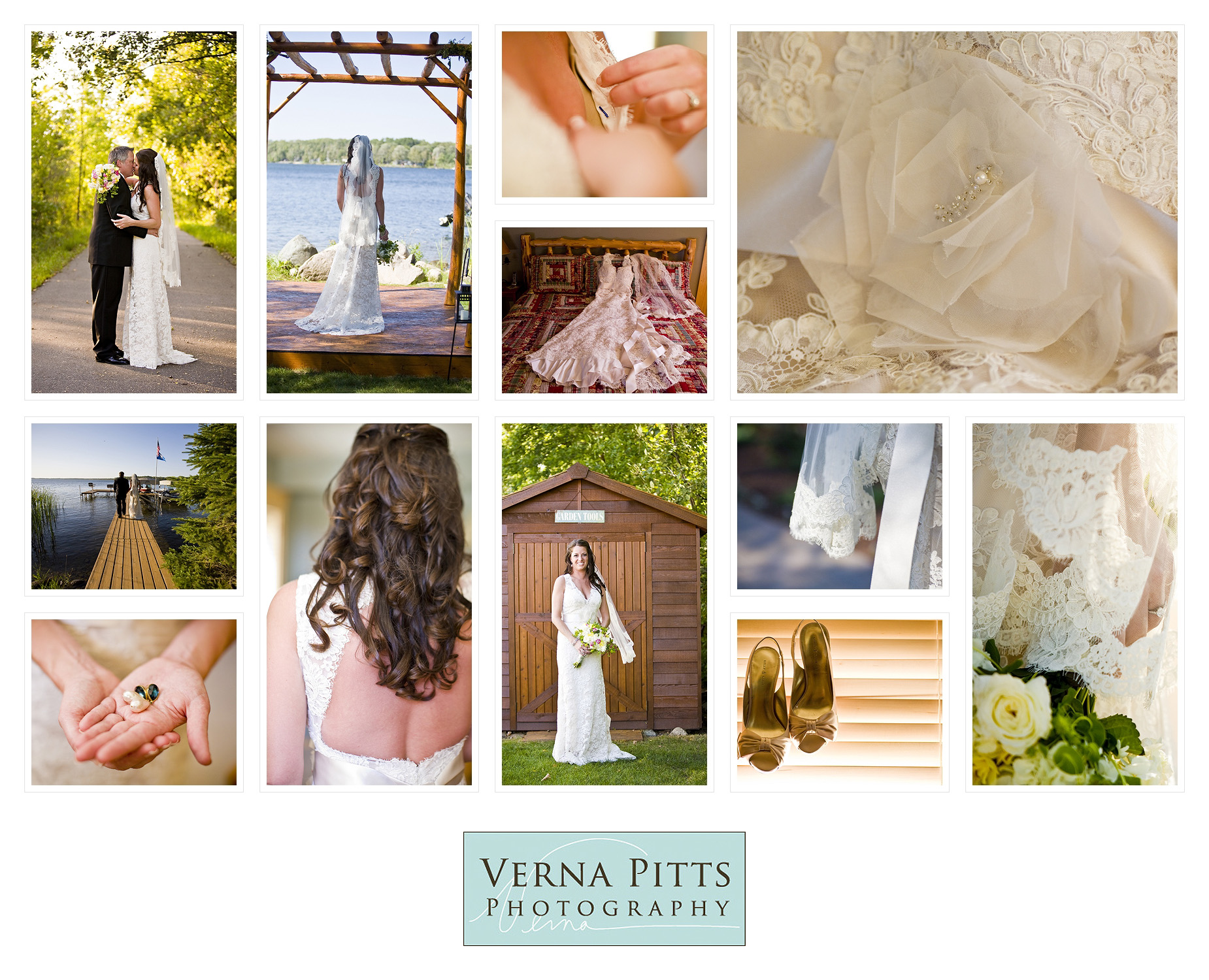 Ben and I were married at my parents' cabin in northern Minnesota.  It was where I had always wanted to be married.  My mom was able to help with the planning and we focused on special things that had meaning to us.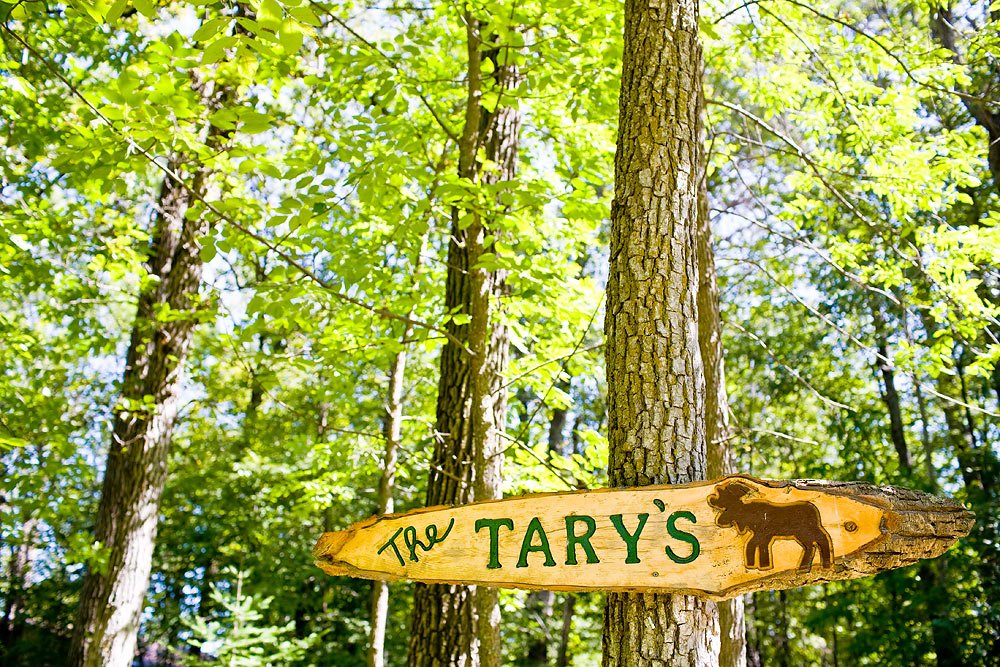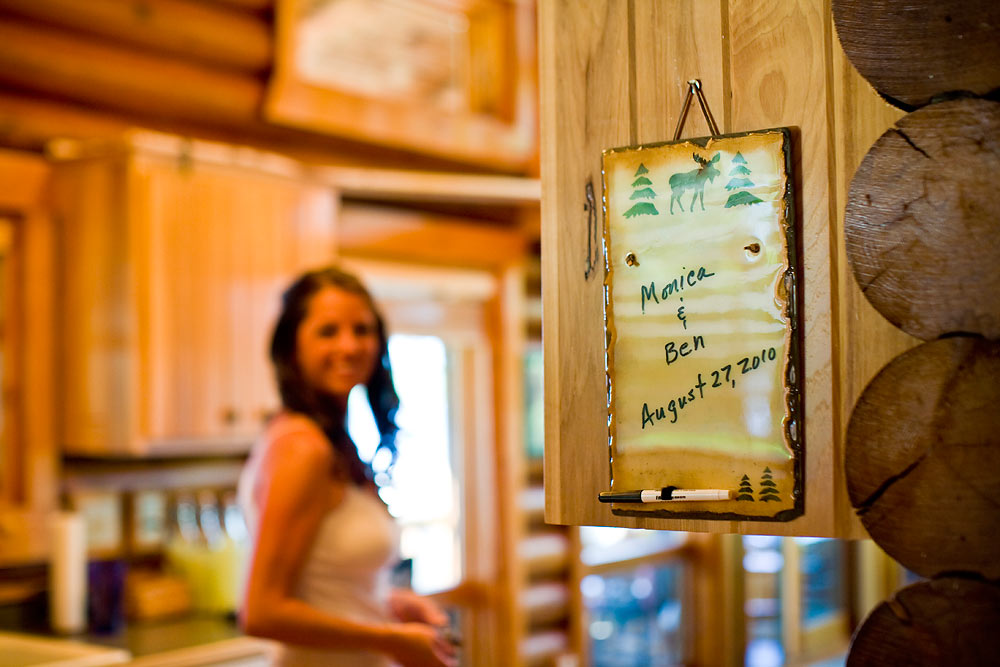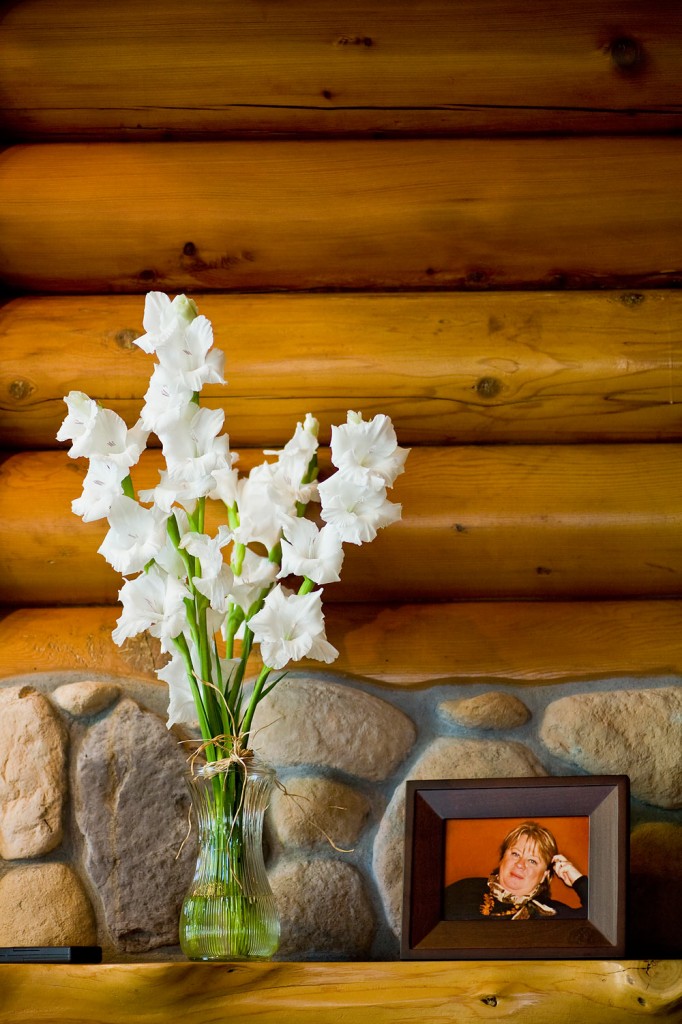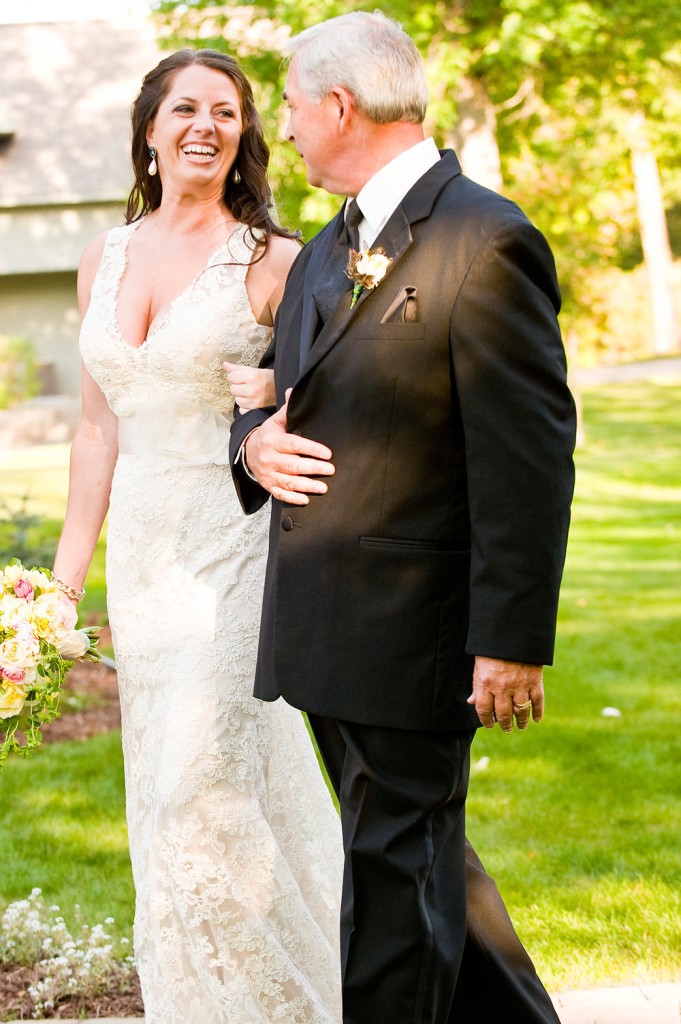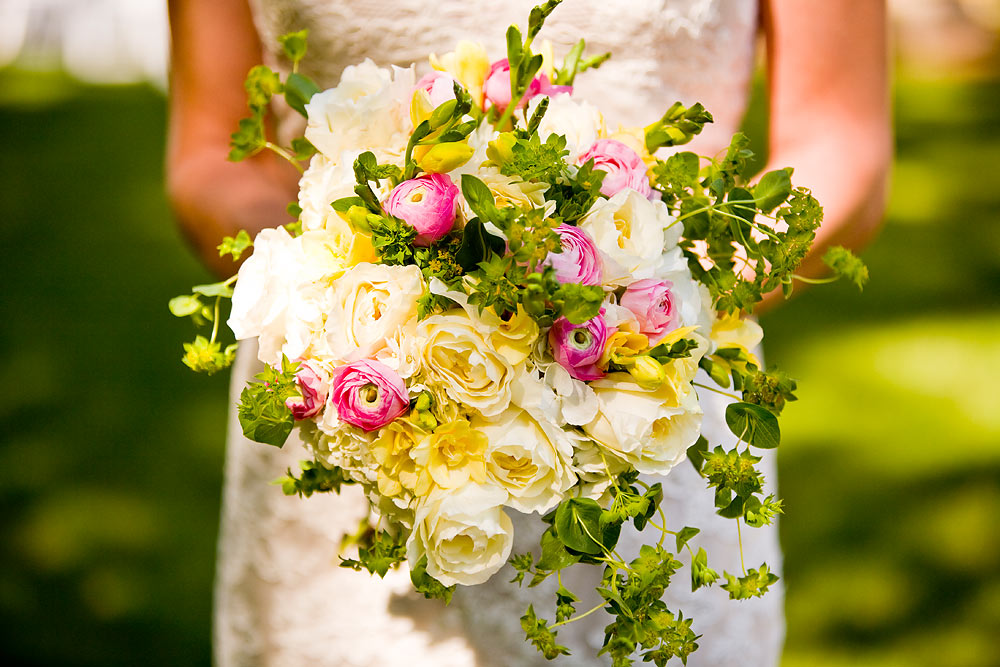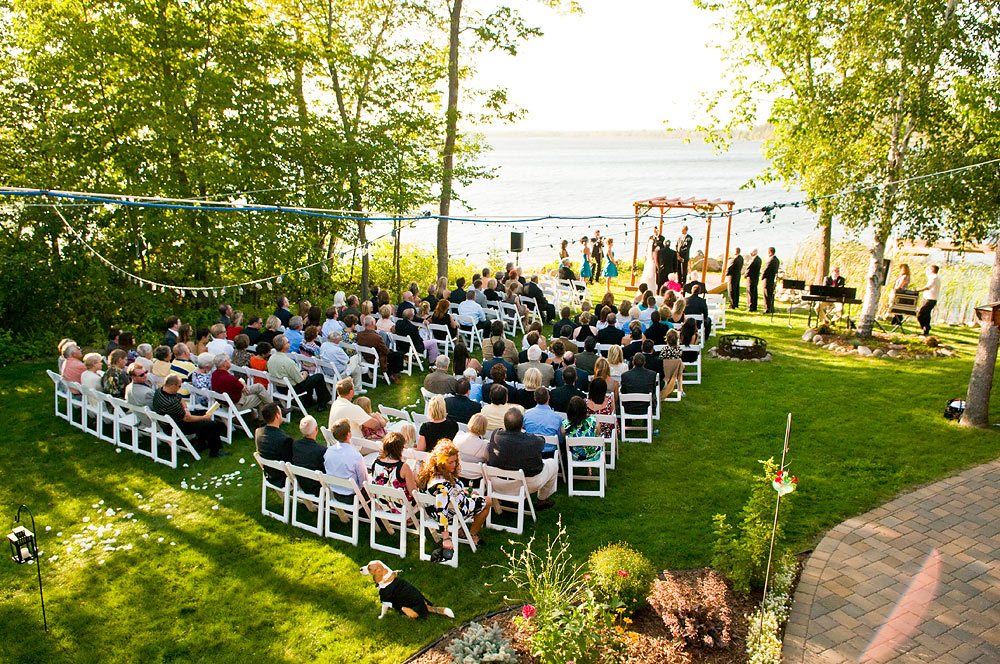 I surprised my new husband by having us return to the reception in a seaplane.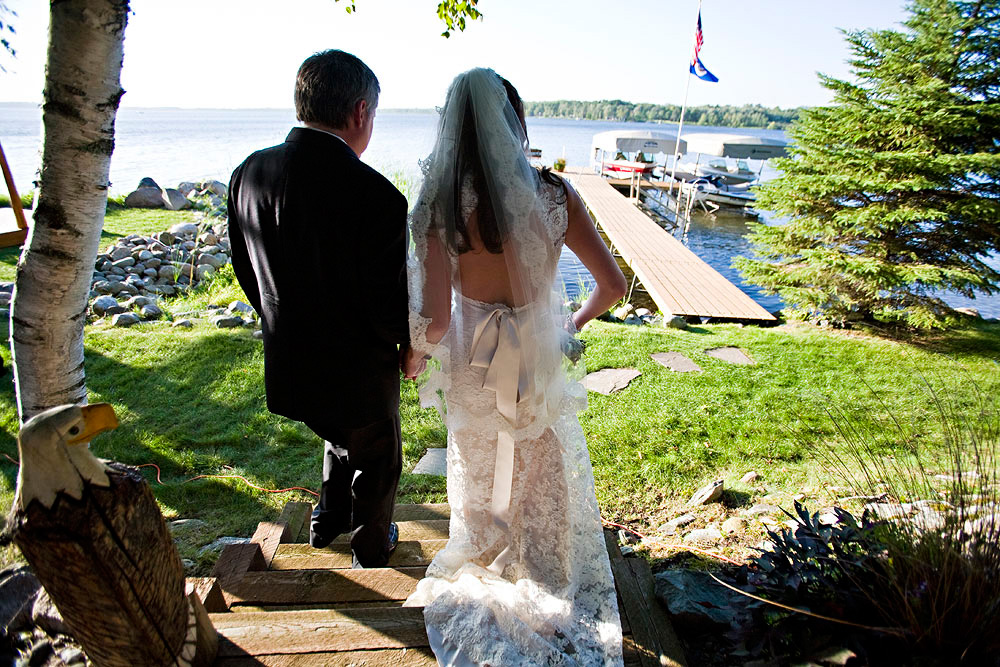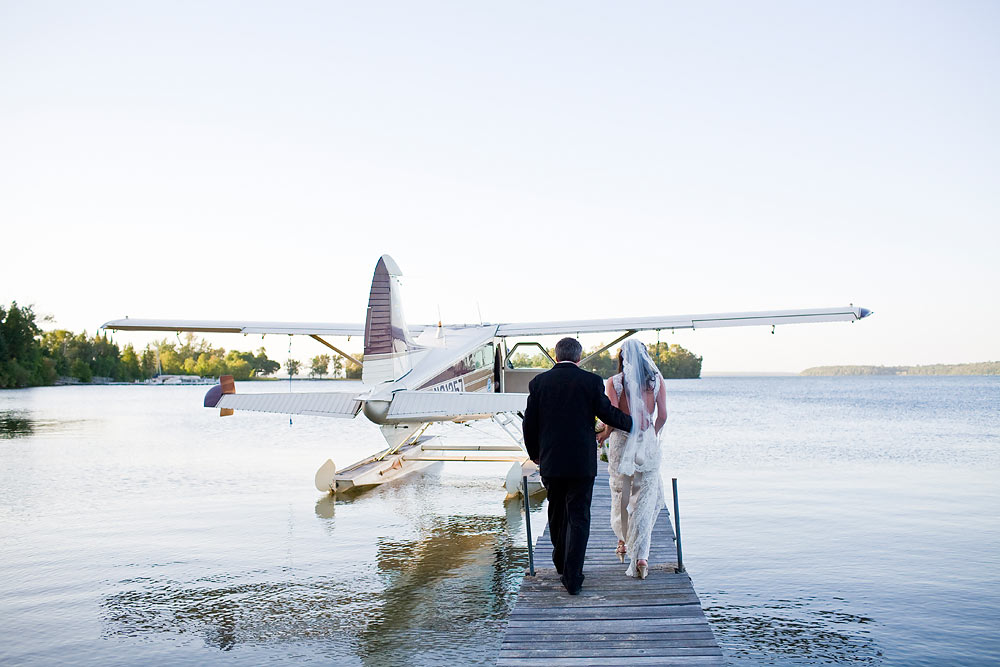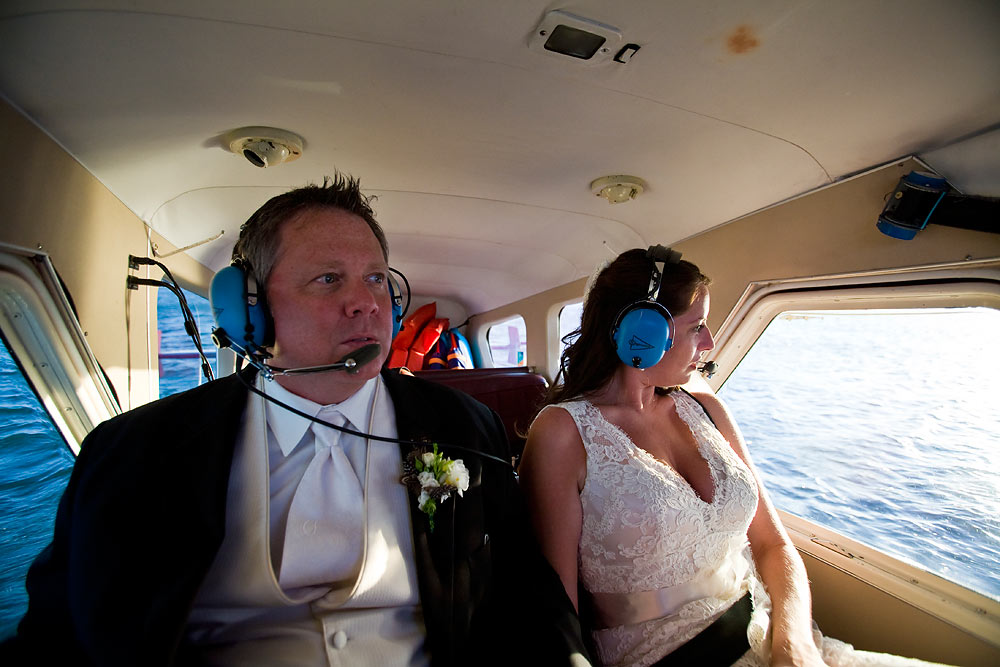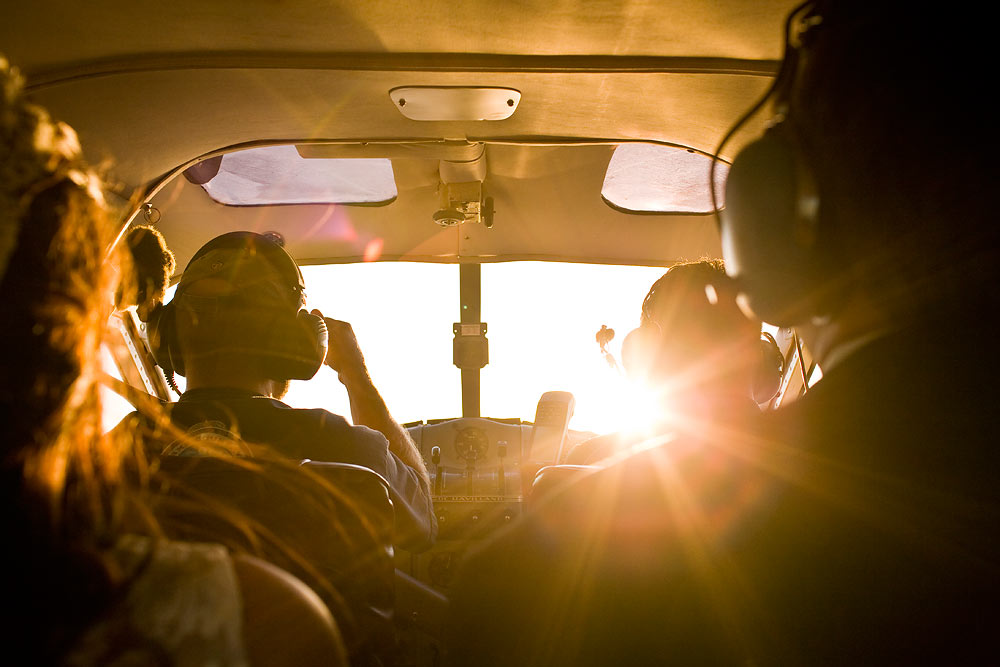 Our centerpieces consisted of vintage cake stands that my aunts purchased for us while visiting my mom or birch pie stands made by a family friend from a birch tree in the cabin's lawn. Our escort card holders were made of branches from the same tree.  My dad and my brother-in-law made the rustic pergola we were married under.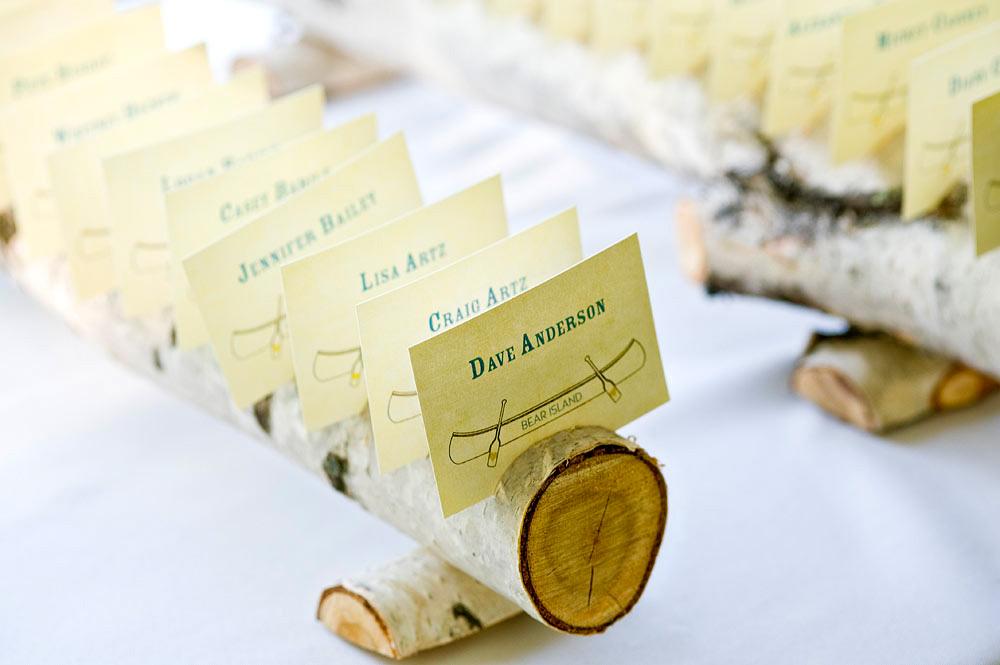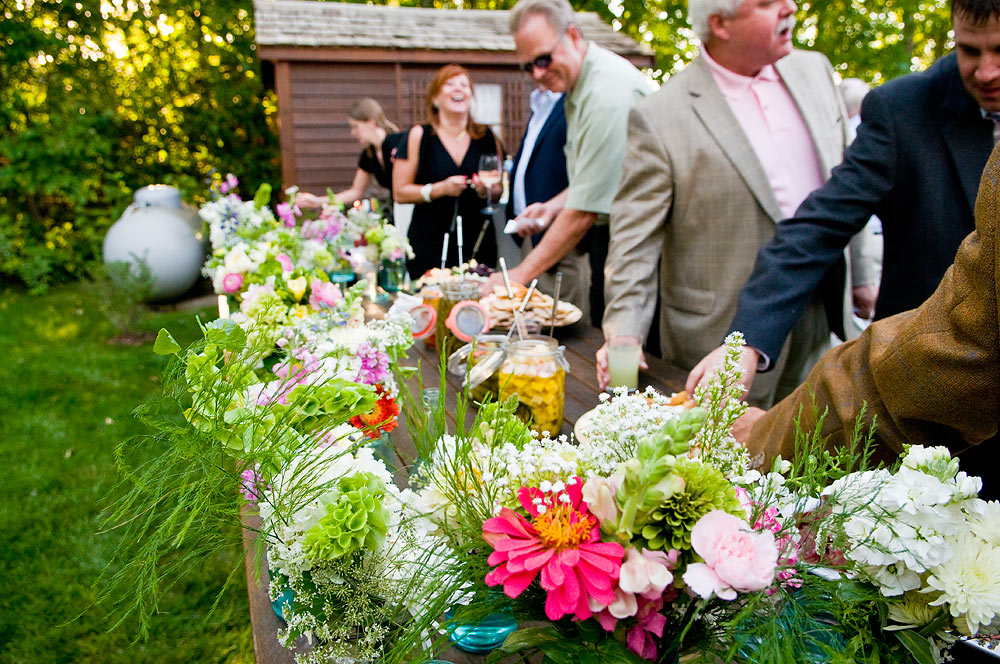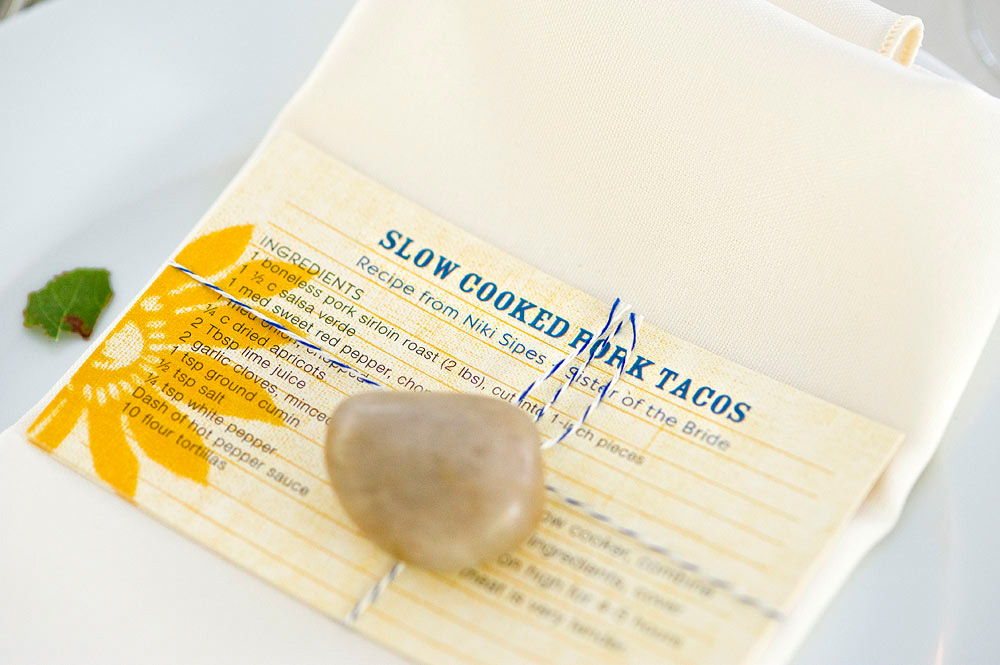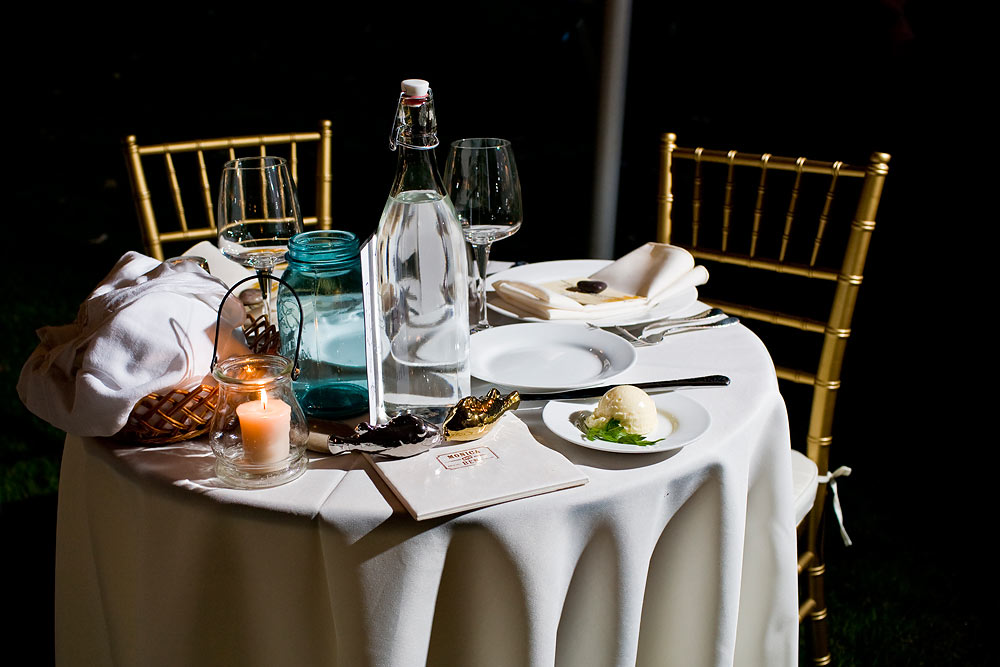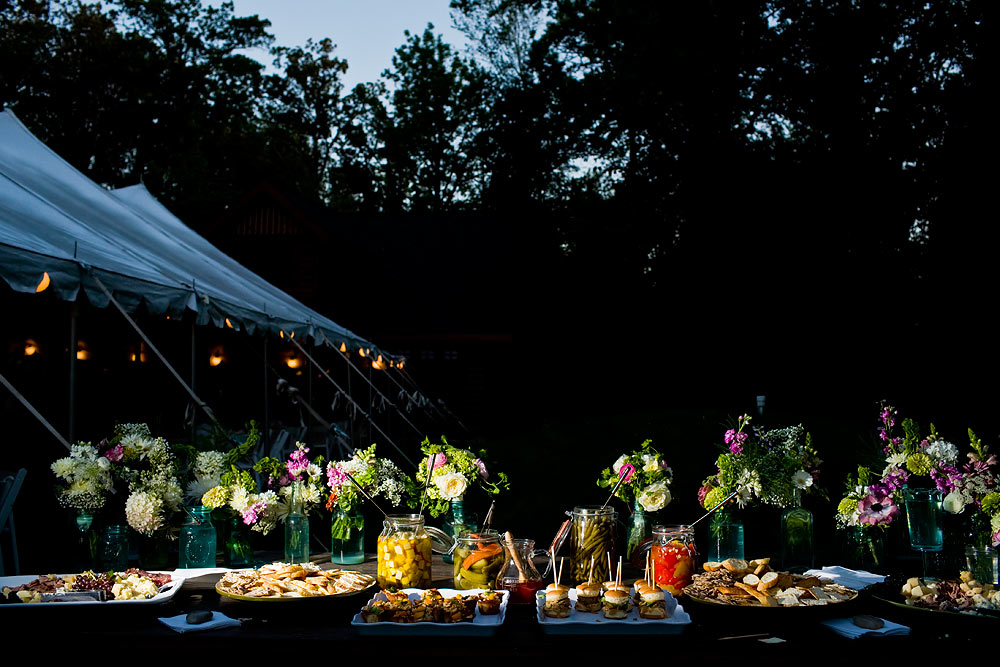 Instead of a traditional receiving line, our wedding party put on aprons and went to each table to cut and serve the cake or pie that we had as a center piece.
At the end of the night we served s'mores by a campfire.  We wanted everything we did to have meaning.  My mom always told me that the details matter, and at our wedding, everything mattered.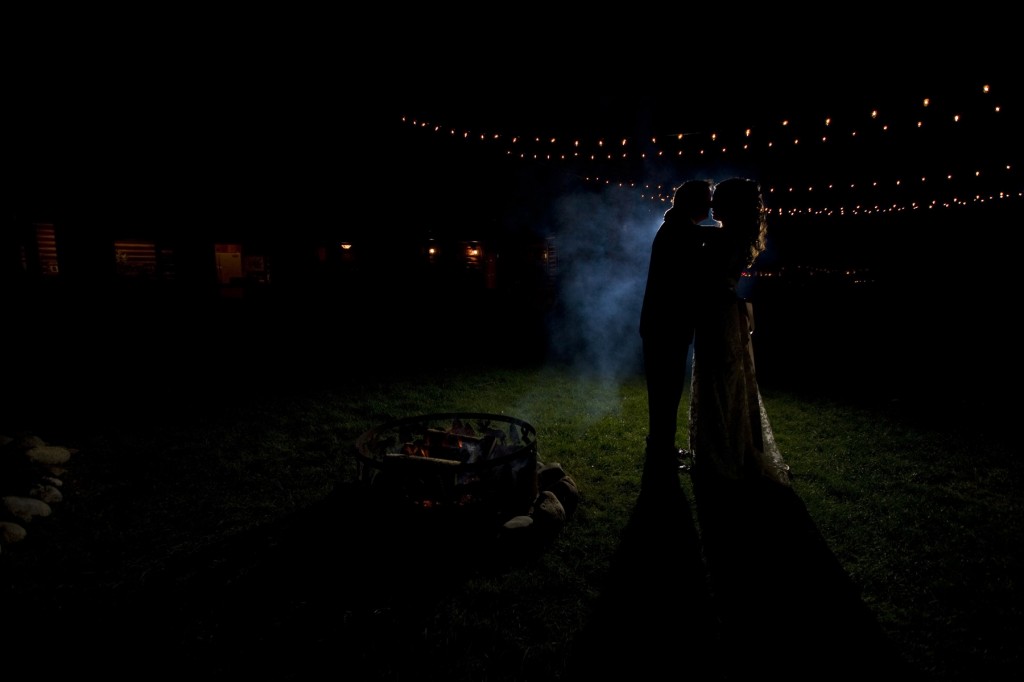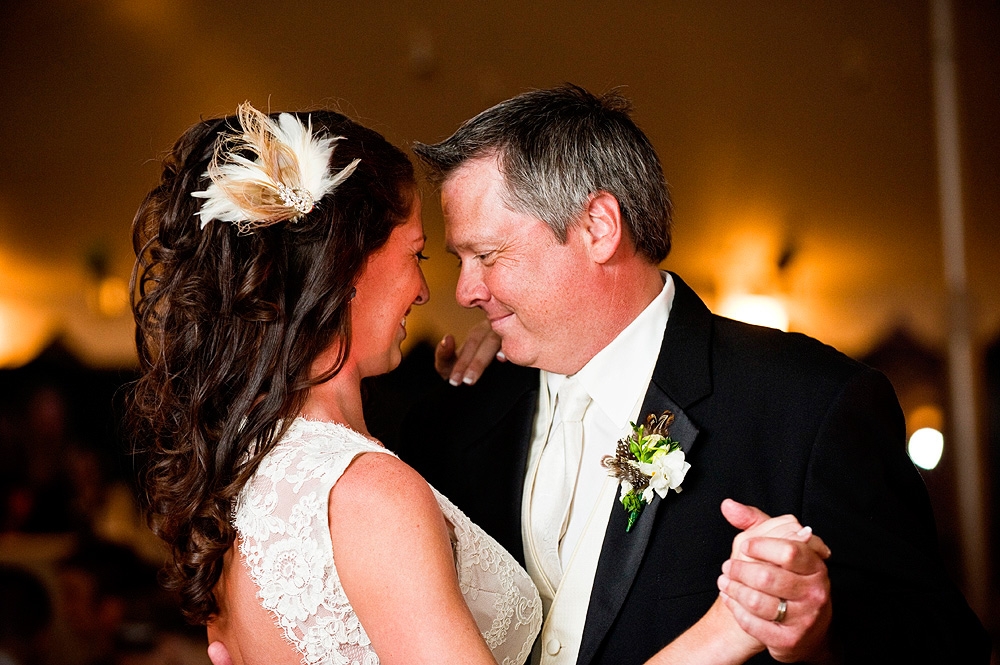 Dress:
Jim Hjelm, 8011
| 
Raffine Bridal
Stillwater, MN Ceremony & Reception: Tary Family Cabin | Walker, MN Photography: 
Verna Pitts
| Stillwater, MN Cinematography:
Films by Francesco
| New York, NY Wedding Coordinator:  
Simply Stacy
| Walker, MN Catering:  
The Green Scene of Walker
| Erin Andrus Cakes and Pies: Sarah Swanstrom | Hackensack, MN Flowers: Kelly Sanquist of
Kelly's Cottage Garden
| Park Rapids, MN   Stationary: 
Mara Mi
| Stillwater, MN
If you are a JLM bride and would like to be featured in our "real bride" series, please contact [email protected].
---