Behind the Scenes with Jessica Williams
We are so excited to share this interview today! Jessica Williams, head designer of Alvina Valenta gave an inside look to not only her office, but her inspirations and design details. She really is something!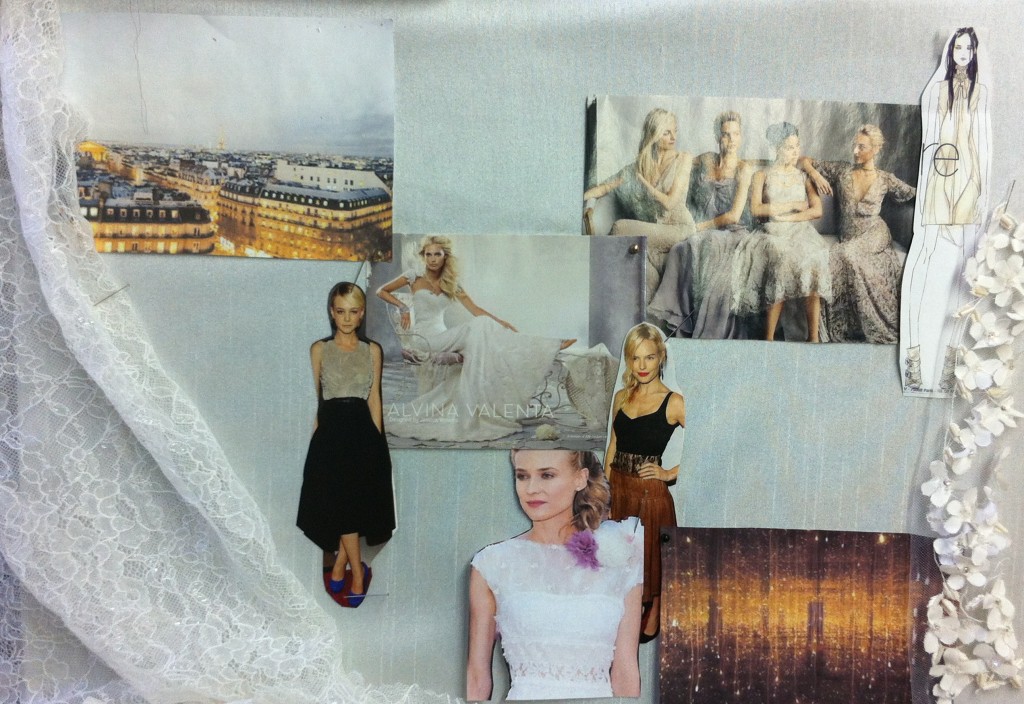 Q: How would you describe your design style?  
Jessica: My design style for Alvina Valenta honors the classicist bride with modern sensibilities, and seeks to infuse gowns with either ethereal and romantic qualities or more recently, touches of architectural edge. In both, I seek to impart varying degrees of modern elements to the mix, whether in the beading and embroidery, interesting lace placements or silhouette, so the bride feels both of the moment and elegantly timeless. I value high quality fabrics, laces and embroideries, and I love that I can offer such amazing workmanship to my brides. I love creating intricate details in my gowns' beadings and embroideries that can be explored layer after layer, and much like women, there is often more to discover than what is perceived at first glance.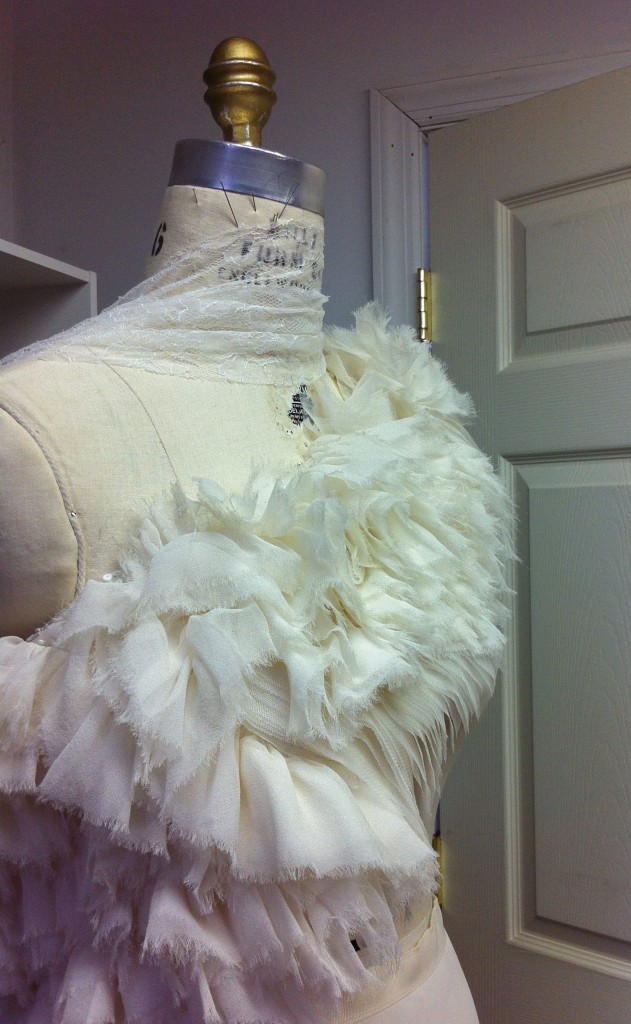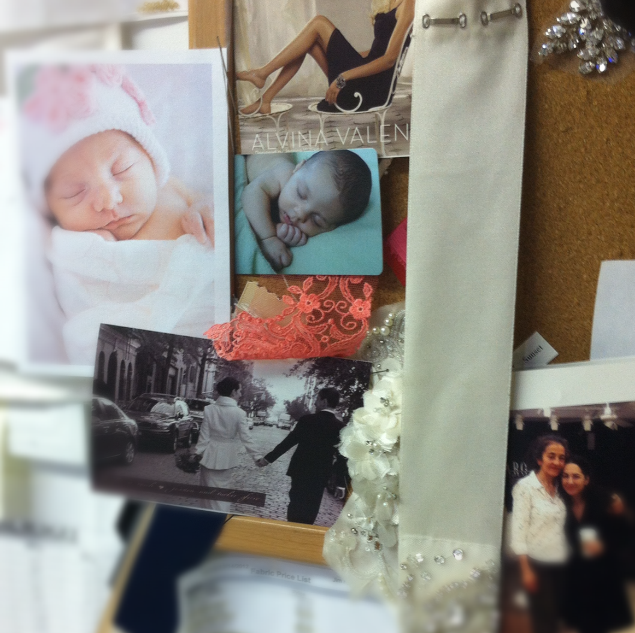 Q:  Where do you turn for inspiration?
Jessica: I find inspiration everywhere- such as in beauty found in unexpected places, in music to set a mood, and in art and fashion illustrations that tell a story. There is beauty everywhere, so inspiration abounds! I admire how French women create timeless yet modern looks that are personalized, seemingly effortless, and oh so chic, which is certainly inspirational in creating for the Alvina bride. I believe a bride should wear a gown that amplifies her inner and outer beauty and expresses her personality and her personal style, so I also think about the brides I meet and about how to create something fresh and modern yet still timeless that they would love. Lately, I find myself thinking of the full spectrum of femininity, and beyond the idea of a fixed girlish beauty. I find intriguing how differing and multi-faceted aspects combine to create a woman's individual allure- as she grows, she comes into her unique power more and more and learns to own it. Musing about the distinctive stories of brides in this way, combined with the practical questions of season, venue, ceremony and reception possibilities, also contribute to a gown's inspiration.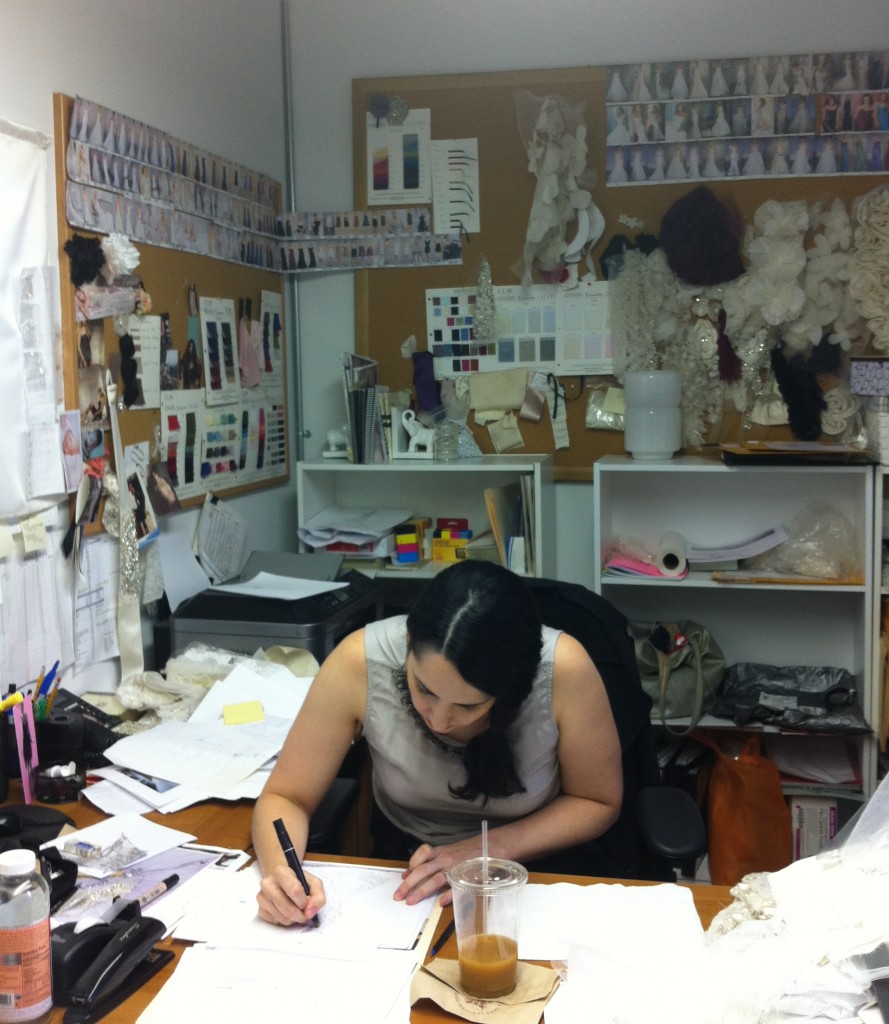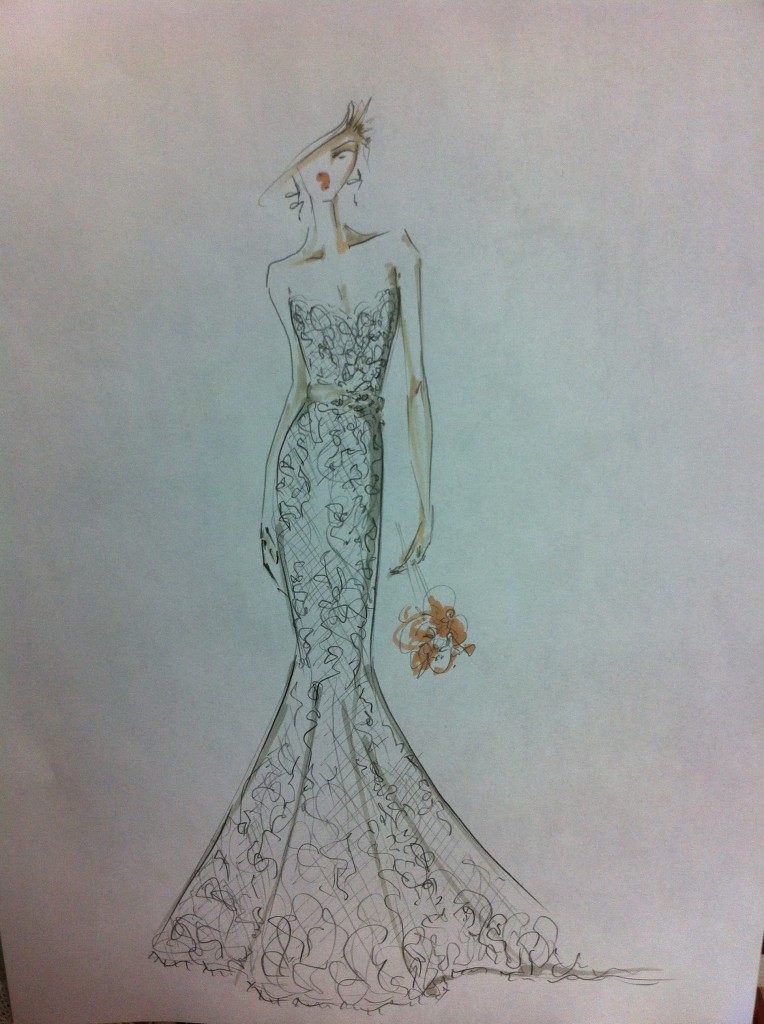 Q: If you could dress anyone (dead or alive) who would it be and why?
Jessica: I would love to dress Mia Wasikowska; she seems lovely, grounded, thoughtful and unique, and possessing a true grace and presence.
Q: If you weren't a JLM Couture wedding gown designer, what would you be?
Jessica: Before I studied fashion design, I earned a Bachelor's degree studying political theory and Japanese language, including a semester abroad in Japan. Had I continued down a certain path from that time of my life, I might have sought entry to the foreign service and a life in diplomacy. However, if I were to choose another venture now, I would prefer not to stray too far from the creative- if not designing, than perhaps creating a ready-to-wear accessory and lifestyle retail store and having fun curating pieces and looks from around the world and from other designers (and maybe throwing a few of my own in, as well!)
Q: Words to live by:
Jessica: I think Yves Saint Laurent said it best:  "Fashion fades, style is eternal."
---