JLM Couture Love Story #5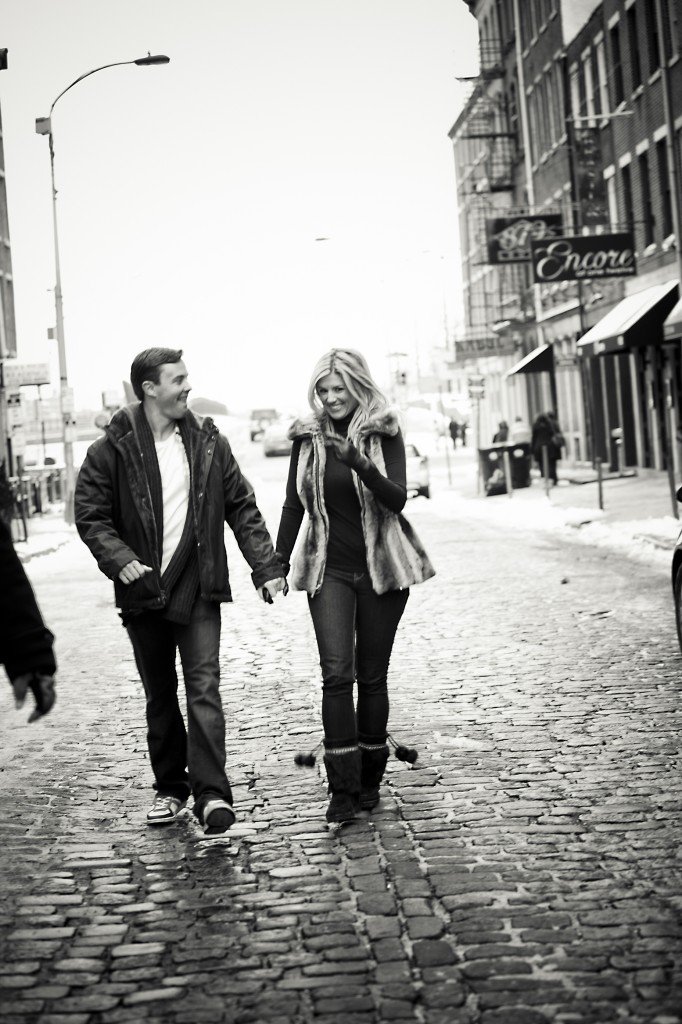 "Jill and I met on Match in September of 2010. We grew up one town away from one another and both graduated from Villanova University so we were amazed that we met on Match.com! She claims she found my profile and emailed me first, but I maintain I emailed her first! After several emails back and forth we discovered how much we had in common, and during a particularly hectic workday she logged onto her profile for a quick break, saw my latest email, and said, "Shoot me a text, because you make me smile!"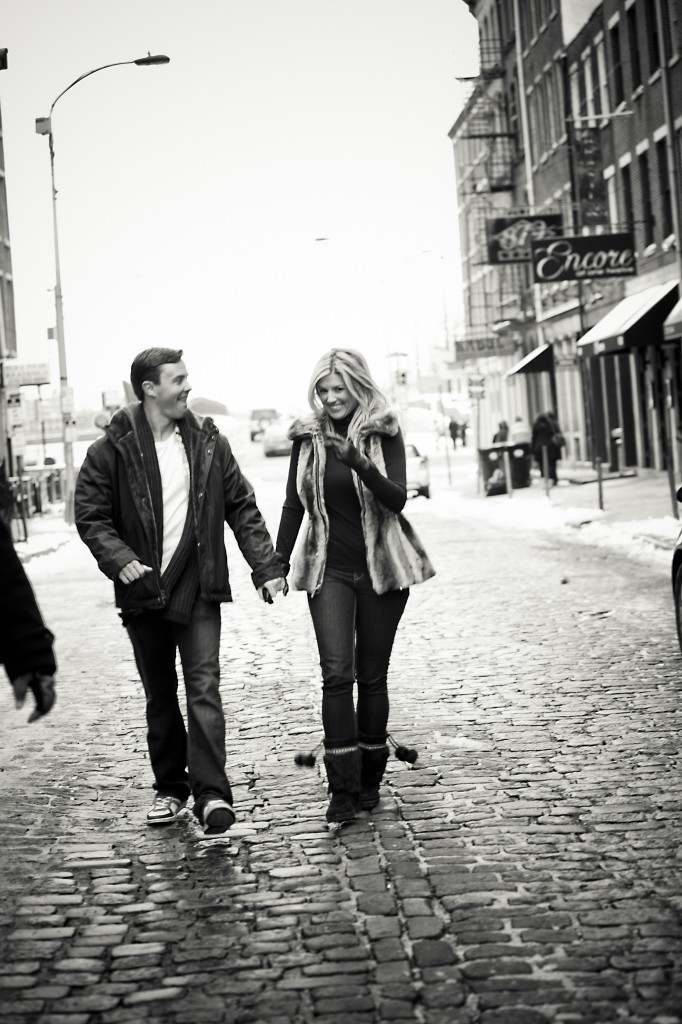 The rest as they say is history! We went on our first date several days later at a local sushi restaurant. Two days later we were texting one another non-stop and we decided to watch the Eagles game together. On our 4th date we spent the entire day together! We went hiking in the morning, she met my parents in the afternoon, and we went to a romantic BYOB together that night. That was the night I KNEW she was the one!
Our love continued to blossom over the next few months as we learned more about one another and shared so many amazing adventures together!
Ten months from the time we met on Match I proposed to Jill in a beautiful and intimate proposal that swept her off her feet! She showed up to run an errand for her father (that I coordinated with him to set-up) and arrived only to find that I had transformed a local art gallery into a room filled with flowers, candles, and a violinist playing our favorite songs! I had set up tables with pictures and love letters documenting our Beginning on Match.com, our Adventures, our Sweet Love, and our Future.... When she arrived at the last table I came into the room and asked her to marry me. Her answer... "Obviously!"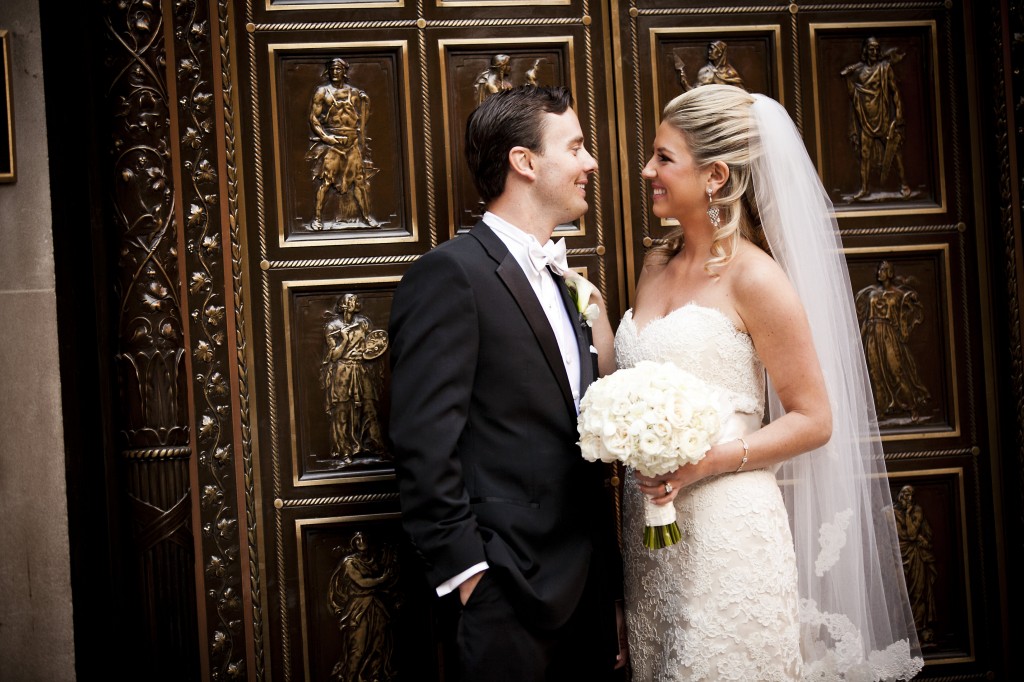 Real Bride Jillian is wearing Alvina Valenta style 9102 which she purchased from La Bella Moda in Conshohocken, PA!
Jill and I are so in love with one another and our love just keeps growing every day! I finally met my Match! She feels the exact same way. We have so much in common and we have so many mutual connections, but it wasn't until we met on Match that we found one another! We have both waited our entire lives to find one another and we are so grateful that Match.com brought us together.
Jill was my first date on Match.com and since I teach Yoga part-time I told her I put the intention into the Universe to find her right away! She is even better than I hoped for! Of course Jill went on a bunch of dates, some good, some bad, before she found me.
We just set our wedding date for September 29th, 2012 at Jill's childhood church and we are having our reception at the Union League of Philadelphia!
We are both very grateful that we found one another on Match.com and we cannot wait to spend the rest of our lives together! Our journey and adventures together just keep getting better and better! We love sharing our story about how we met on Match! Friends and family are constantly on the edge of their seat as we share our success story on Match!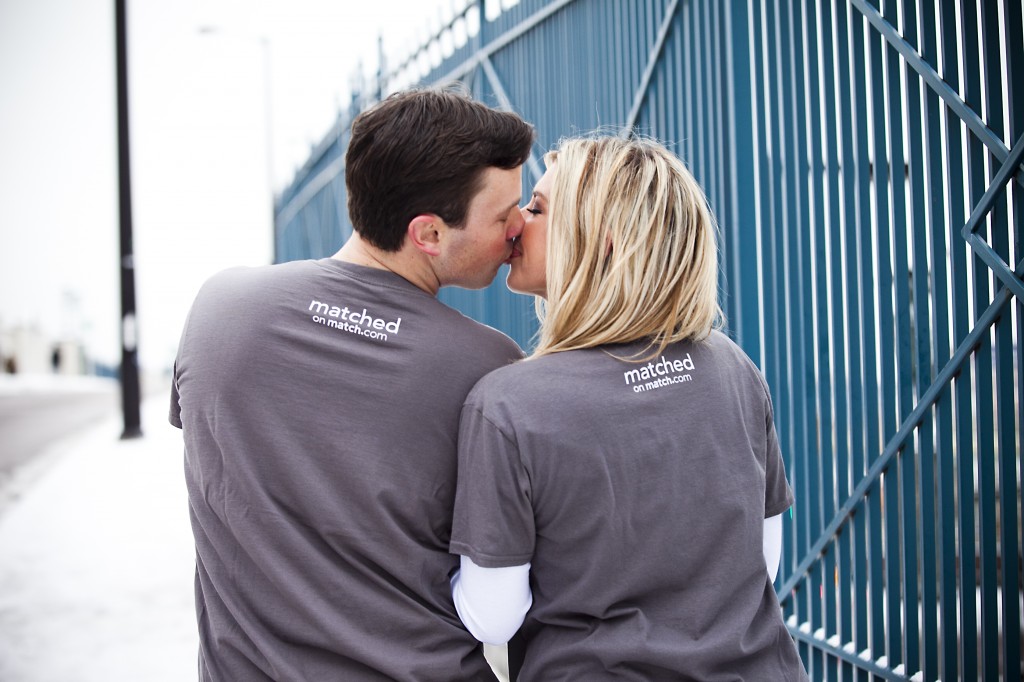 We are so excited to share our lives together forever! Let the journey continue!
---