JLM Couture Love Story #3
We love stories told by the groom! Here is our 2nd runner up:
How we got engaged...
"Sandy and I were well into our first year of dating when I asked her to go to Baton Rouge to meet my family and last two surviving grandparents for Christmas. I knew it was important for me to have Sandy meet them since I knew in my heart they didn't have much time left.
We walked into my Aunt and Uncle's place and saw all the great-grandchildren roaming around. In the corner of my Aunt's living room sat my two grandparents smiling ear to ear. They always sat in the same spot year after year.
I remember my grandmother Bonnie telling Sandy, "you know Graham is my favorite grandchild right?" Truth was she always told every grandchild that they were the favorite. Pop asked Sandy what she was doing with a knuckle head like me. He grinned five seconds later.
Bonnie died September 17, 2011 and Pop died exactly three months later on November 17. I was so happy that Sandy got to meet them right before they both passed away. They were magical people.
My Uncle Lewis, who is a predominant criminal defense lawyer in Baton Rouge, told me I better put a ring on Sandy's finger before some doctor does. He saw what I saw in Sandy and it was agreed, I was going to propose to Sandy with Bonnie's diamond.
My mom and future sister-in-law Tara all got together and designed the perfect engagement ring. I could have never done it without their help.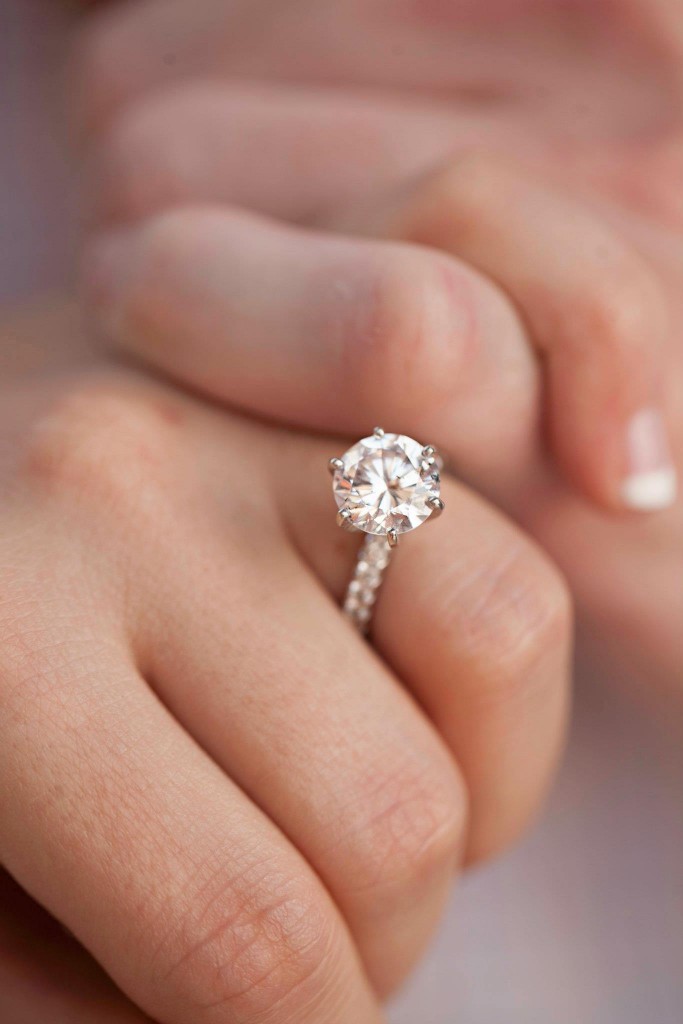 I planned a trip to Vail with my best friend Kenny and Tara. My good friend growing up, Blake, got a degree form the Cordon Bleu in Austin and has become an amazing Chef. It just so happened that he was a chef at a members-only restaurant called Game Creek atop Vail Mountain. It has been described as cozy European-style chalet.
We took a snow cat to the top and when I got off I was so nervous I could barely breath. Tara ordered four glasses of Vueve Clicquot and Sandy mentioned later how she thought that was somewhat strange because my first drink of choice was rarely champagne.
We sat out to the back patio overlooking all of Vail and I decided I was going to get it over with right then and there. I dropped down on one knee, opened the box and told her I wanted to spend the rest of my life with her. She said YES and tackled me.
Here is the clip that Kenny caught with my GoPro.
When we sat at the dinner table to celebrate, a man came up to the table and told us that his five year old daughter had watched the whole thing and kept telling him while it was going on,"DADDY HE'S ENGAGING HER, HE'S ENGAGING HER!"
We proceeded to eat and drink the finest foods you could ever dream about. We even snuck a bottle of Vueve Clicquot for the ride back down the Gondola. It was a night for the ages.
We tied the knot April 6th, 2013 in downtown Houston, Texas at the Holy Rosary Catholic Church with her childhood priest and celebrated at the Magnolia Hotel.
I love and cherish her very much.
Our wedding video highlight is simply amazing. Sculpting with Time is the best of the best in Houston when it comes to wedding videography. "
Sandy looked so beautiful in Hayley Paige style 6205!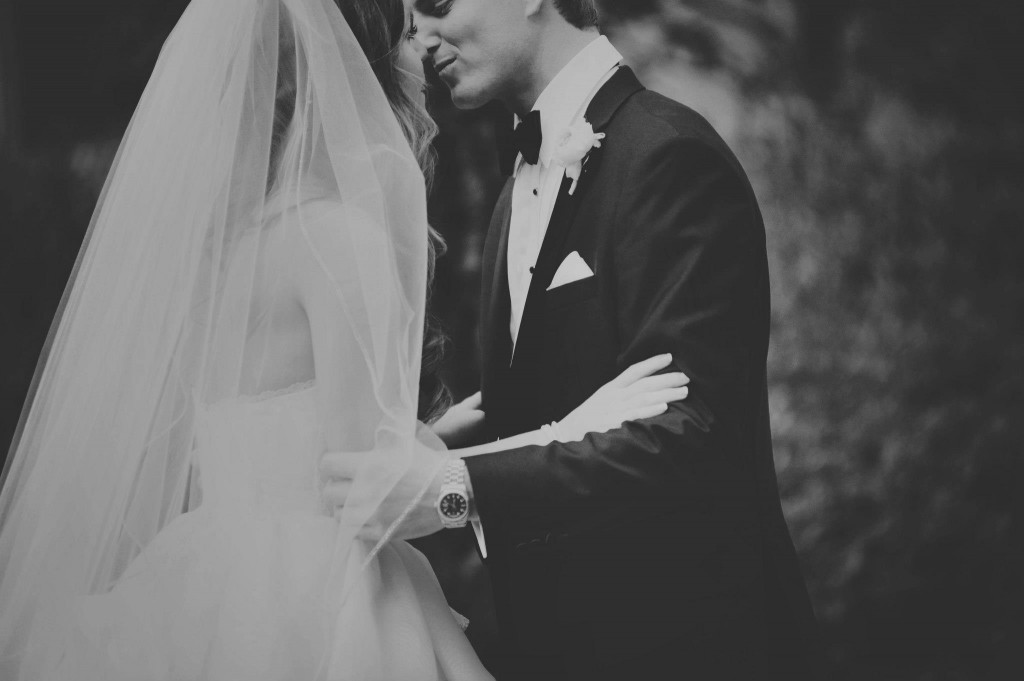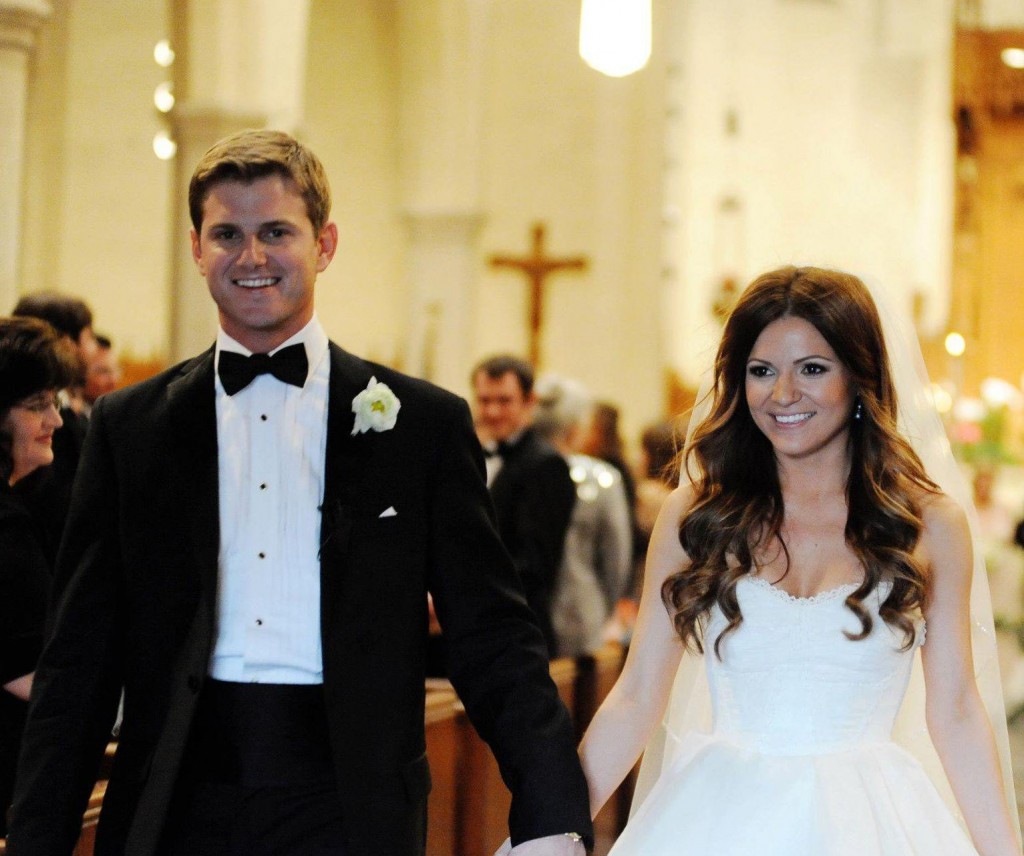 ---