JLM Couture Bridal Gown Trends for Spring 2016!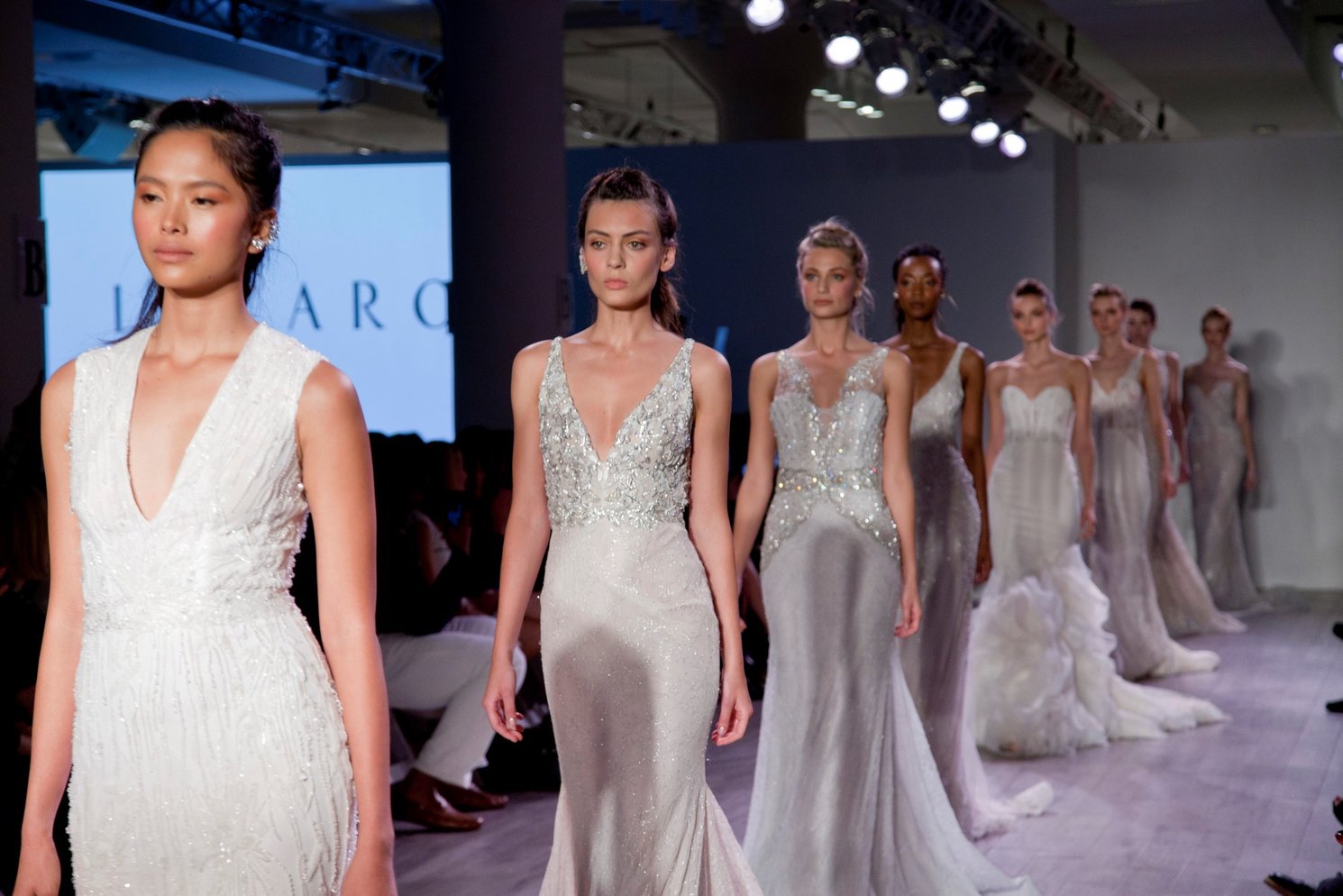 Our fabulous in-house designers Hayley Paige, Jessica Williams and Lazaro Perez have stunned the industry with their striking collections for the upcoming season. Just two weeks ago they showcased their exquisite Spring 16' collections on the runway for New York Bridal Week. Below, I will go through some of the hottest trends and get you excited for whats to come!
1. Florals
Lazaro                                               Hayley Paige                                Lazaro
In the fashion world every year we hear "floral" as a Spring trend, however this is a rare topic of conversation when it comes to the bridal industry. This year Hayley Paige and Lazaro incorporated beautiful florals in their gowns, in which Hayley's theme of her collection is "Fleurescent" and Lazaro named his collection "La Flor" meaning "The Flower" in Spanish. Read here to find out where Lazaro derived his floral inspiration from!
2. Low V neckline
Blush by Hayley Paige                  Hayley Paige                                Lazaro
We love the sexy plunging neckline, but the dipped V-neckline is even more intriguing, giving a subtle yet dramatic look.
3. Exposed back
Jim Hjelm                                       Lazaro                                             Alvina Valenta
This season is more brazen than any before with lots of back exposure- which we adore!
4. Tiered Skirts
Lazaro                                              Alvina Valenta                             Jim Hjelm
All designers added dimension to the gowns this season by layering tulle, silk and organza to create texture and more movement.
5. Illusion Bodice
Blush by Hayley Paige                   Lazaro                                           Hayley Paige
Although illusion has been circulating the industry for quite some time now, it has been mainly just neck and backlines. This year we see more illusion on the body of the gown, creating a subtle sensuality.
6. Traditional
Alvina Valenta                                  Ti Adora                                      Tara Keely
Lace and and a touch of Victorian embroidery has brought us back to more traditional looks.
There we have it, the JLM Couture new season trends to get you thinking about the gown style you want for that special day! Stay tuned on the blog for more on the Spring 16 Collections!
---