An Elegant Seaside Inspired Shoot Featuring Tara Keely Brides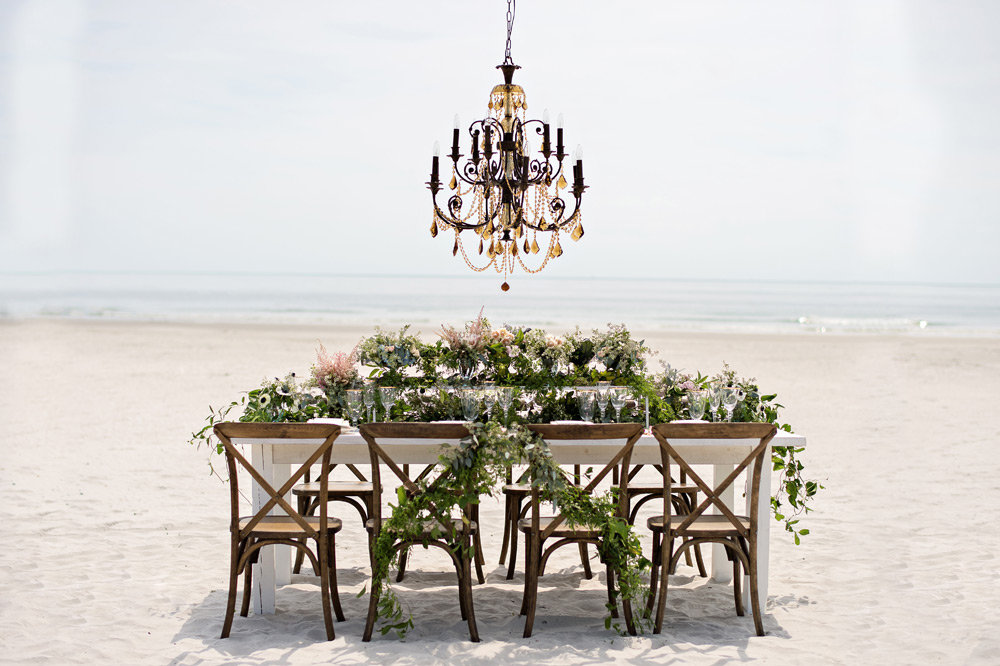 This simplistic, elegant styled shoot, beautifully captured by Kristen Weaver Photography, takes a twist on the old English wedding tradition "Something olde, Something new, Something borrowed, Something blue" which you will see photographed throughout the blog. This seaside styled shoot features three of the most lovely Tara Keely wedding dresses, designed by Lazaro Perez.
Something Olde
Decor
This shoot has a Victorian flare that is showcased through the rose-gold cutlery, the amber and black jeweled chandelier and the glassware resembling medieval chalices.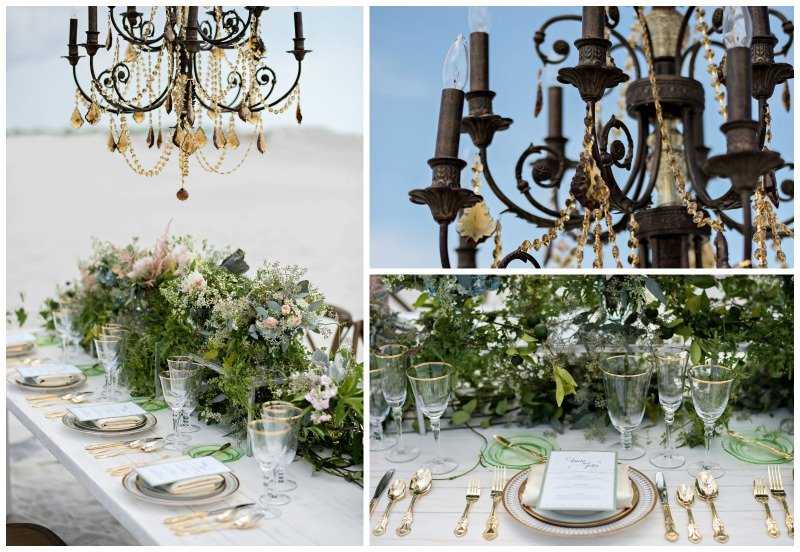 Hair and Make up
The make up used in the shoot was very minimal and classic, note the red lip. They used pale skin models which was extremely attractive in the Victorian era, the red lipstick and vibrant hair colors enhanced the models' natural beauty.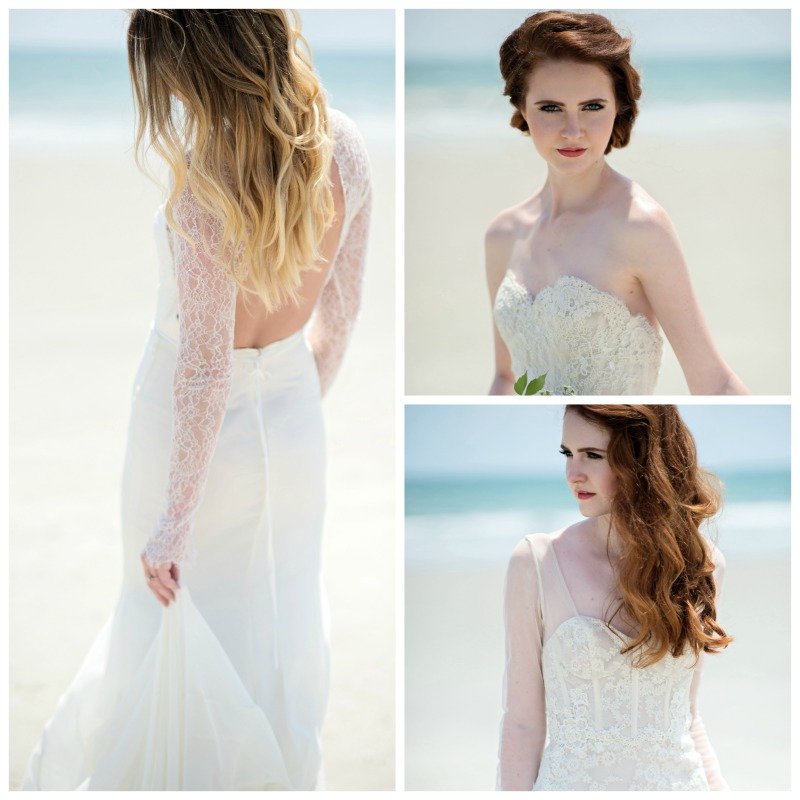 Something New
Detachable Skirts
The wedding dress you see below has a detachable skirt- this makes it easy to wear as you walk along sand by the sea, but also means you don't have to buy a reception dress. Instead of ruining your wedding shoes in the sand, try this alternative option of wearing a colorful flowered corsage around your ankle- so pretty!! This entire look is flawlessly effortless. This is style #2502.
The two other gowns from the shoot are from Tara Keelys Fall 2015 collection. Style #2551 (left) and Style #2509 (right).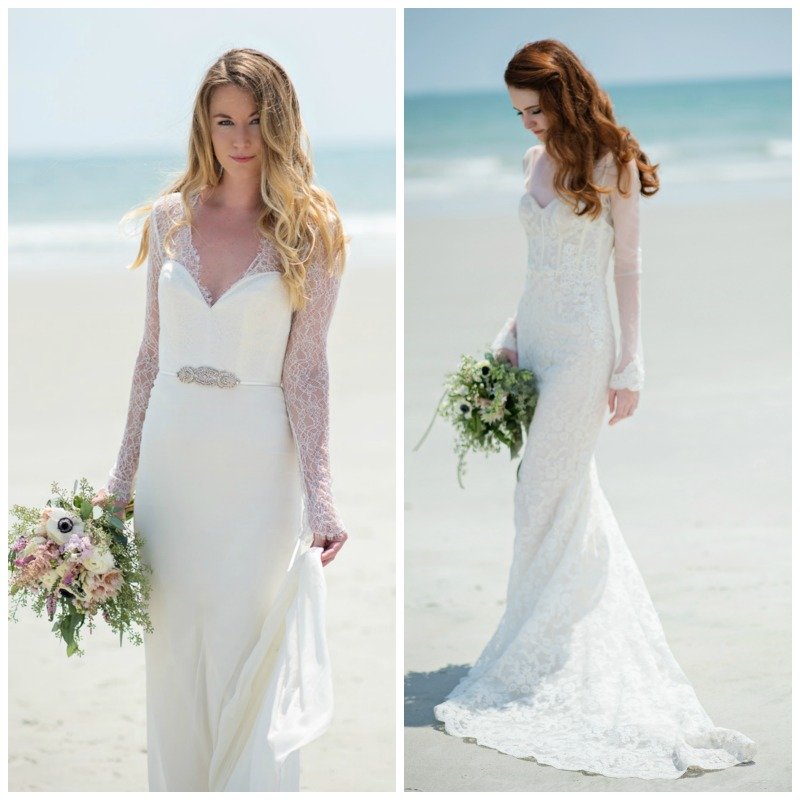 Something Blue
The shoot took place on a fabulous beach in Florida where the sea was a sparkling blue hue. The invitations followed this ocean blue beautifully along with the menu's border. For once we can describe the color blue in happy terms!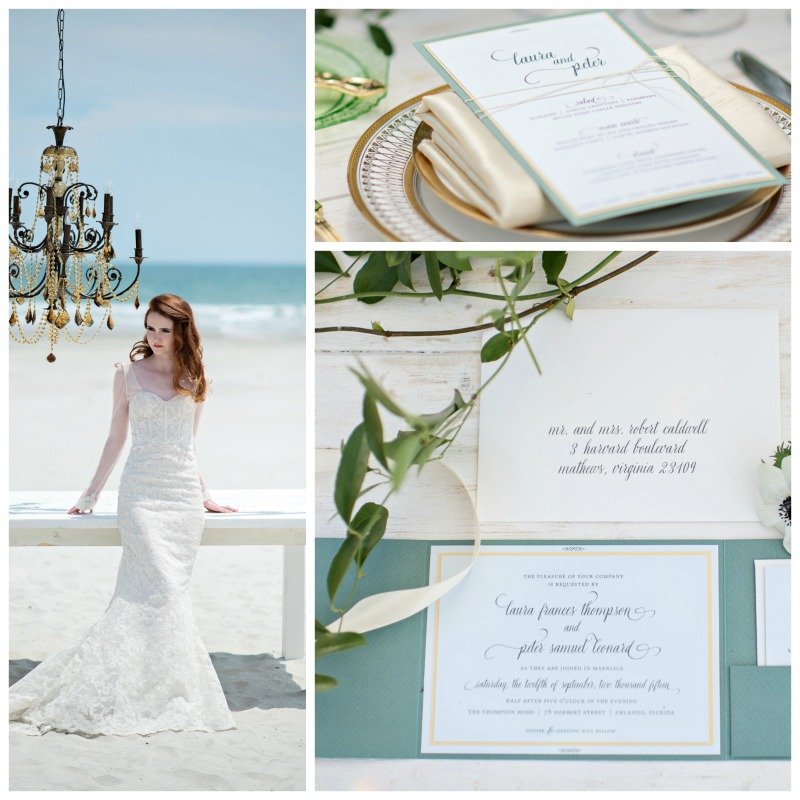 As mentioned in the introduction this styled shoot is a twist of the British rhyme, the twist being that "something borrowed" is not present here, for a bride owns her day.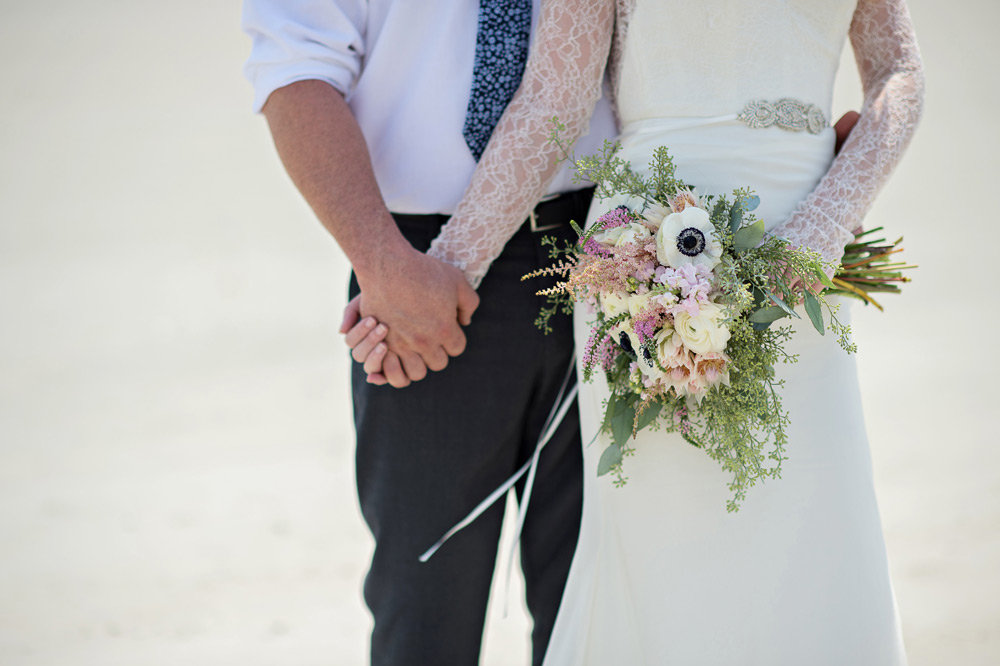 Other elements that made the this styled shoot so magical are, the lacey tiered wedding cake which blends nicely with the bridal gowns, and the earthy flowers which looked like they have been freshly picked from the prairie.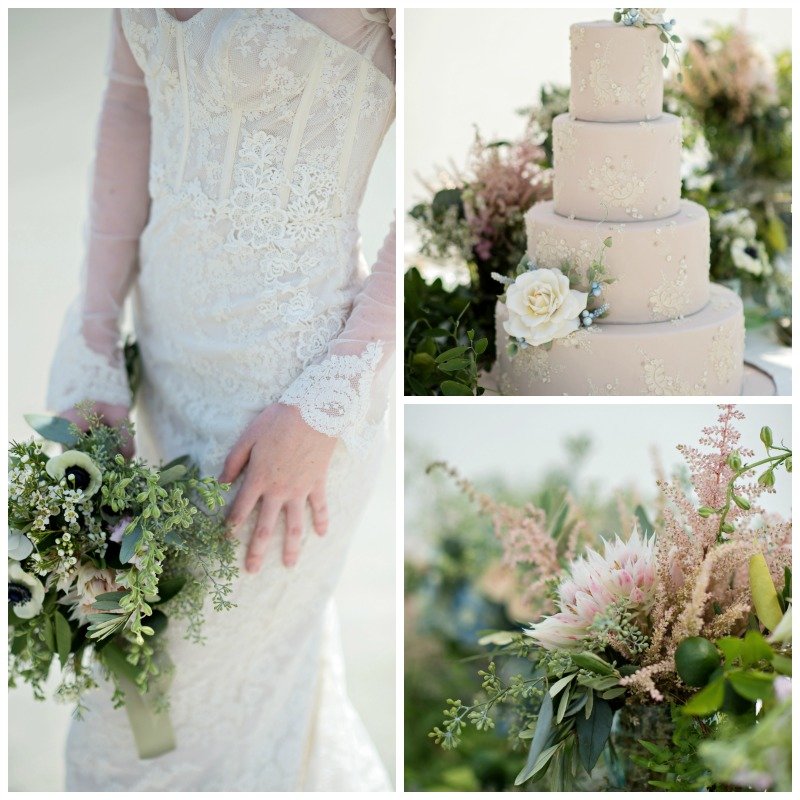 This beach wedding is a display of true romance with its simplicity. Click here to see a video from the shoot. Thanks to all vendors who participated:
---