Aly Raisman Wins Gold In Hayley Paige at VMA's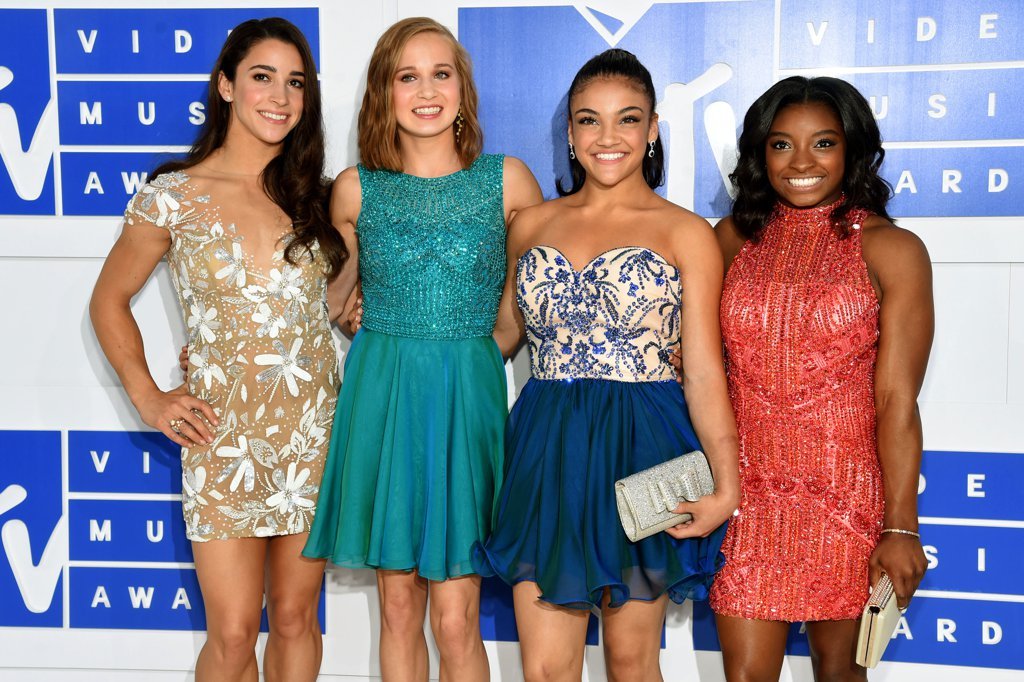 Two-time Olympian, Aly Raisman went straight from Rio to the Hayley Paige Design office for a VMA's dress up session!! While visiting the design office, there was an exchange of Olympic cupcakes, champagne, and Aly's iconic FEAT socks. Hayley and Aly have more in common than one might think, as Hayley was also a nationally ranked gymnast! She even has her own collection of medals as a top athlete at West Valley Gymnastics in California. See below to get in on all the action, from the fitting to the show itself!

The weekend following the fitting, Hayley went to help Aly get ready for the VMA's and much to Hayley's surprise, look who showed up.... the legendary couple Chrissy Teigen and John Legend! After becoming fast friends via a Twitter exchange, Chrissy and John made sure to come by while Aly got award show ready with baby Luna in toe. How gorgeous does Ali look in this nude illusion floral mini?! Now it's time for the VMA's!

At the show, the "Final Five" presented Beyonce with the award for Best Female Video. Aly was showered with compliments on her Hayley Paige dress and the media were curious on how they decided on her final look; "Aly has such a starlight quality to her and her self-awareness is something truly unique," Hayley explains. "We tried on a few different looks during her fitting, but she knew exactly what wanted. I love working with someone that has such conviction and confidence when it comes to personal style."

Aly Raisman represented the USA as a member and captain of the 2012 "Fierce Five" and in 2016 as a member of the "Final Five" women's Olympic gymnastics team. In 2012, Aly took home two gold medals and a bronze medal and one gold and two silver medals in the 2016 Olympics. In addition to Aly Raisman, Hayley Paige has also had the privilege of dressing world renowned gymnist and Olympian, Nastia Liukin.
---