Lazaro's Trunk Show Trip To Milan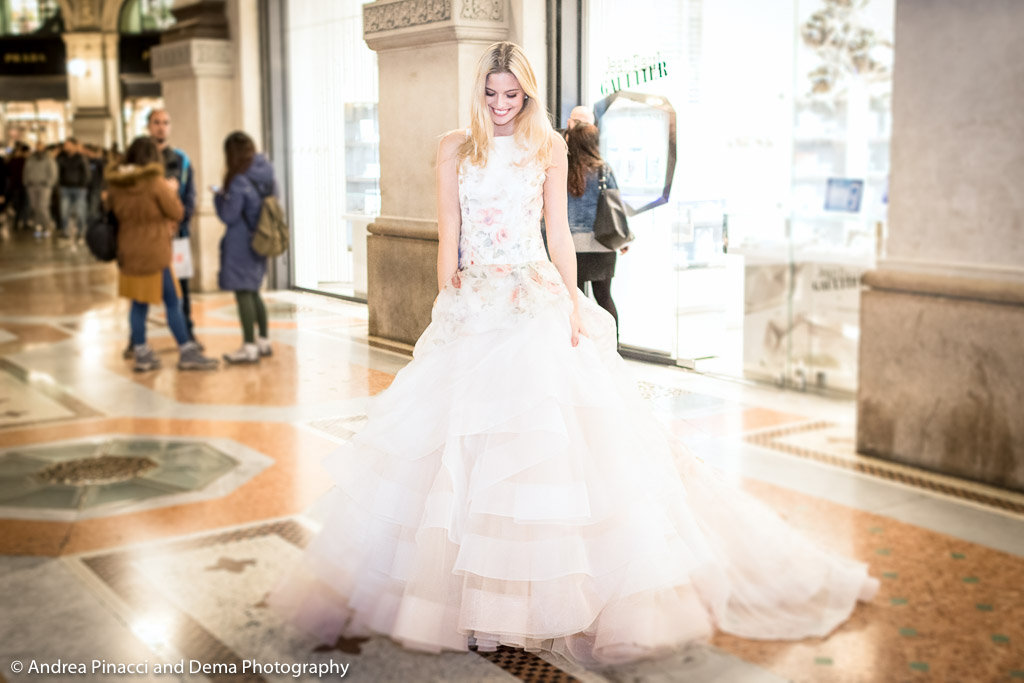 Lazaro experienced the Italian way of life for one remarkable trunk show weekend at Le Spose Di Milano, located in the heart of Milan. He and the store helped many brides find their dream dress for that special day! We decided to do a short Q&A with Lazaro to get his take on the trip. 
Q1. Was this your first time in Italy? If so, how did you like it?
Yes my first time and definitely not my last! Oh I absolutely adored it, I loved everything about the city,  the people, the architecture, the culture, everything was just amazing. Le Spose Di Milano were such great hosts, their enthusiasm really heightened the whole experience for me.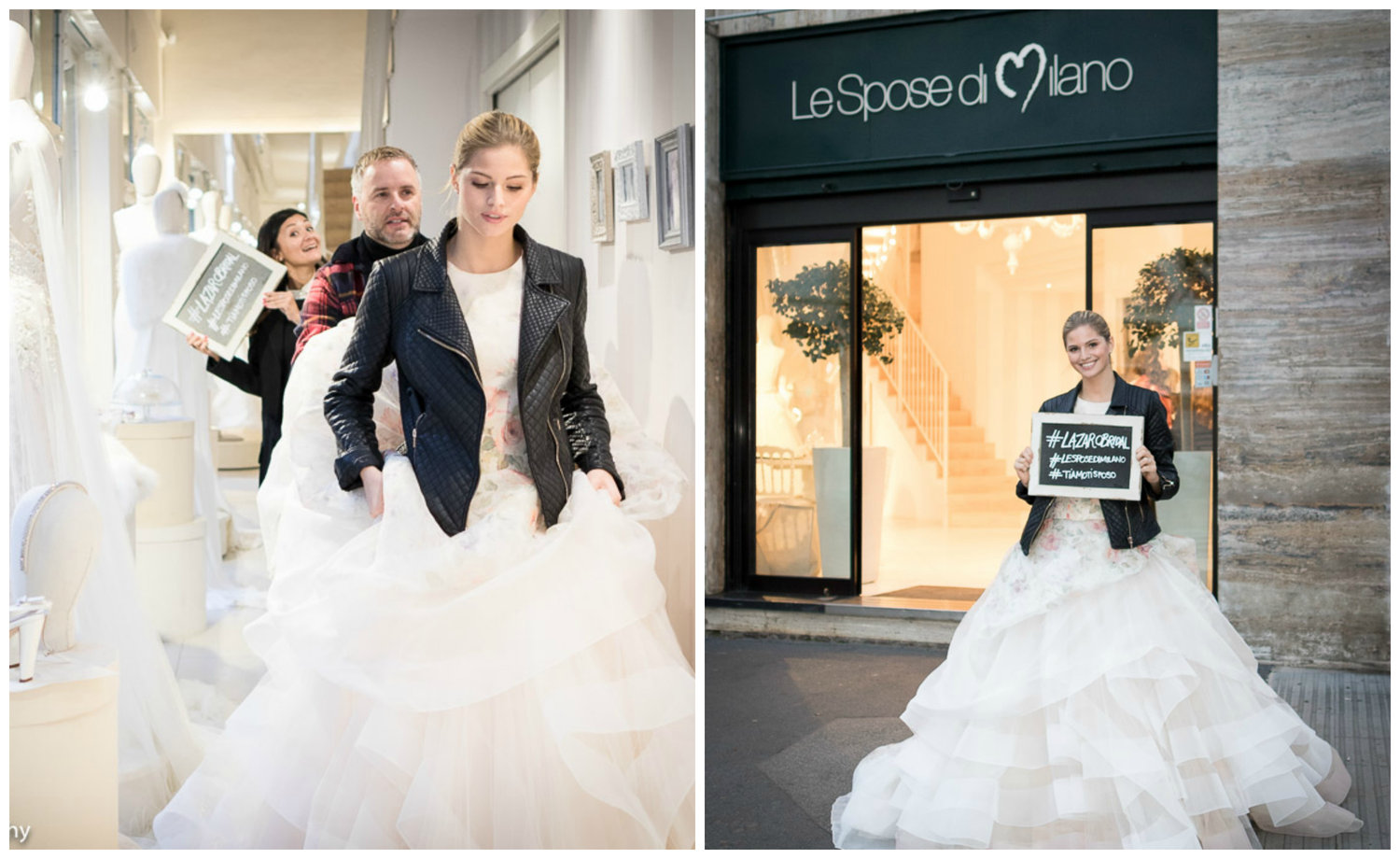 Q2. Did you think the Italian brides differ to American brides?
I don't think they actually differ all that much. After working with Italian brides it really reminded me that all brides are alike- all woman just want to feel one of a kind on their special day!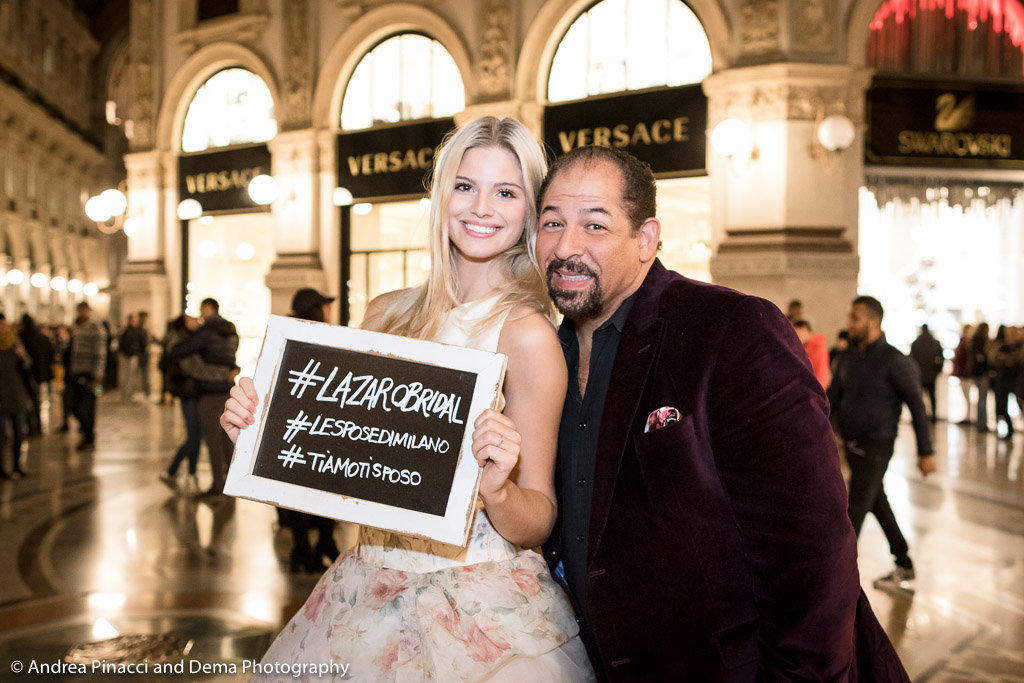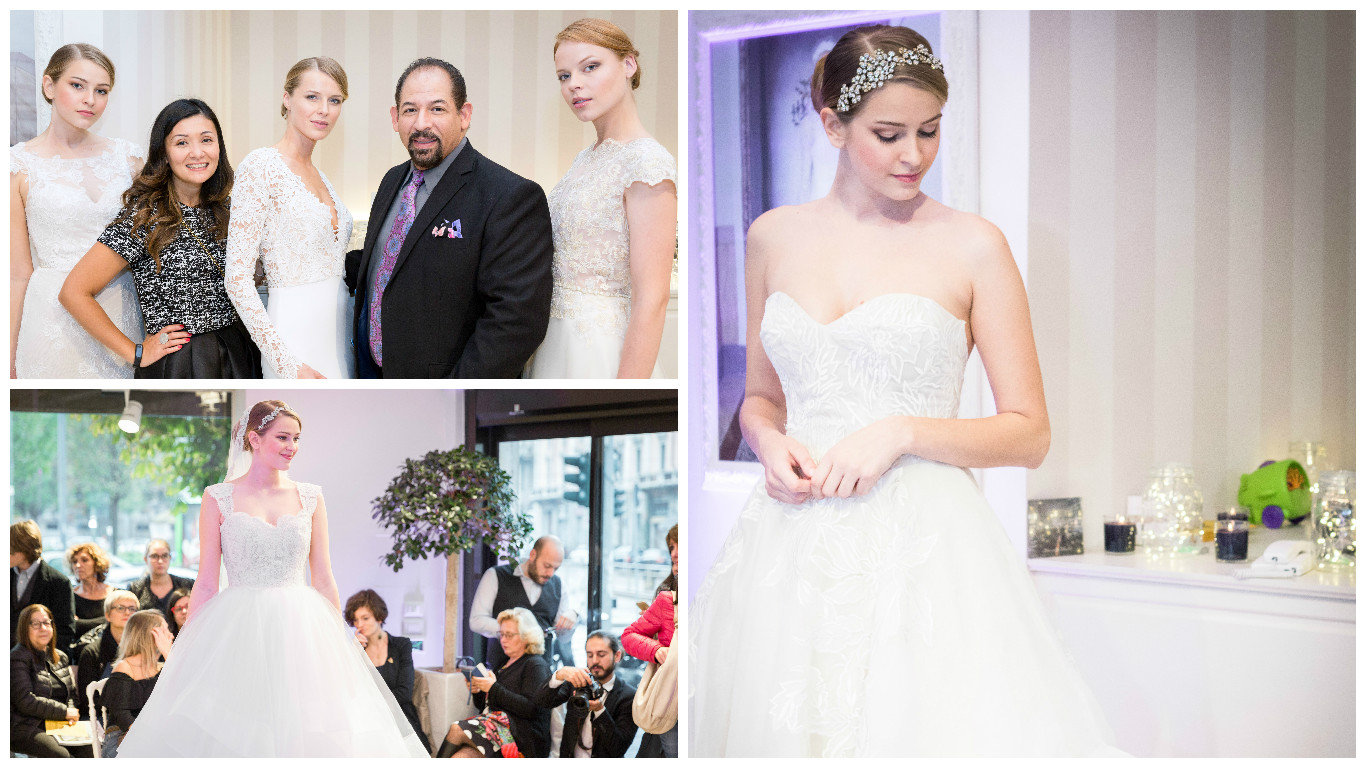 Q3. What are the European bridal trends this season?
Honestly, the European trends don't differ too much from that of American ones! I noticed a lot of beautiful lace, romantic long sleeves, and dramatic skirts. Many of these were trends that I incorporated into my latest bridal collection that I debuted on the runway just last month.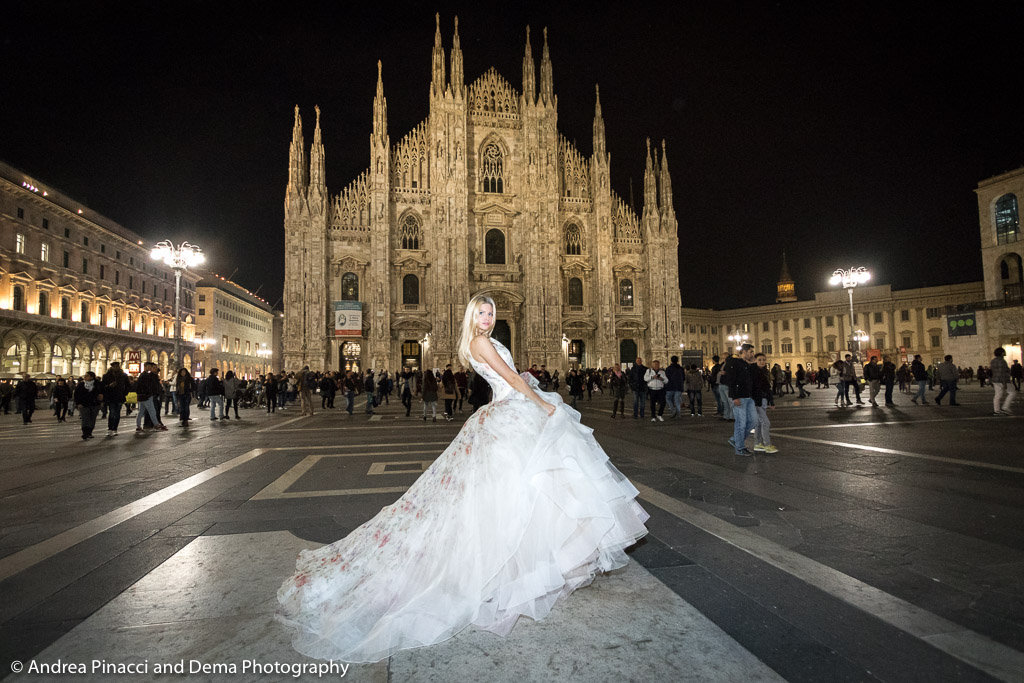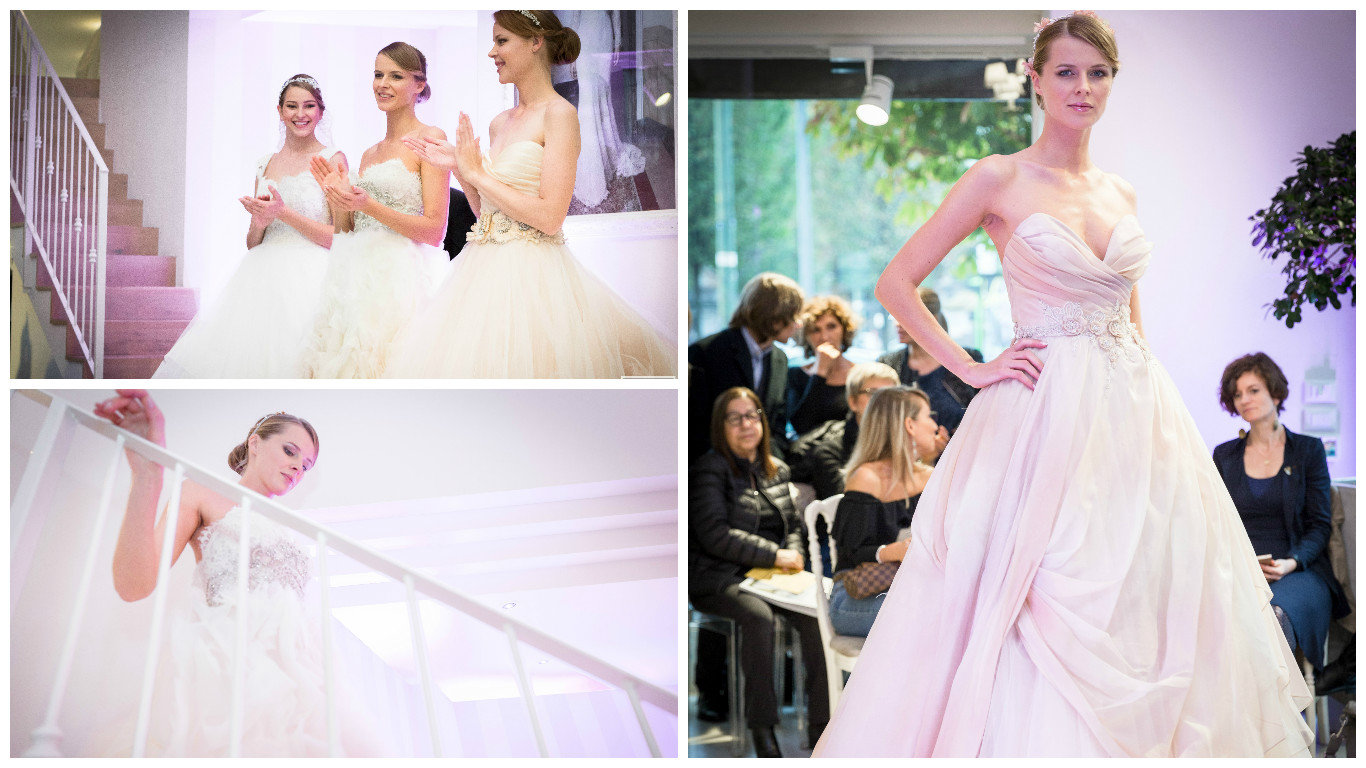 Q4 Did you experience the wonderful Italian cuisine?
Yes of course!! You couldn't go to Italy and not experience the wonderful Italian cuisine. The pasta, the pizza really is everything it's lived up to be! Definitely did not disappoint.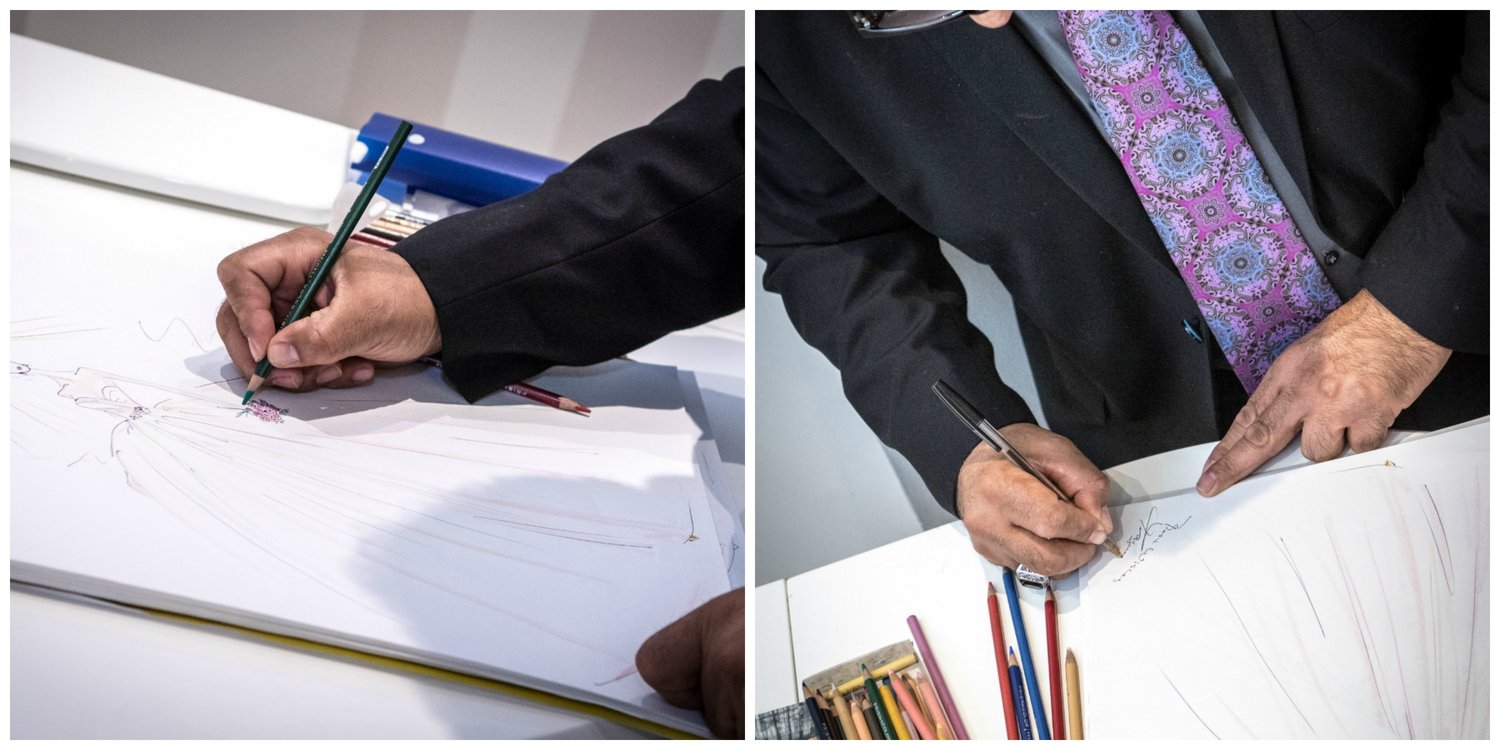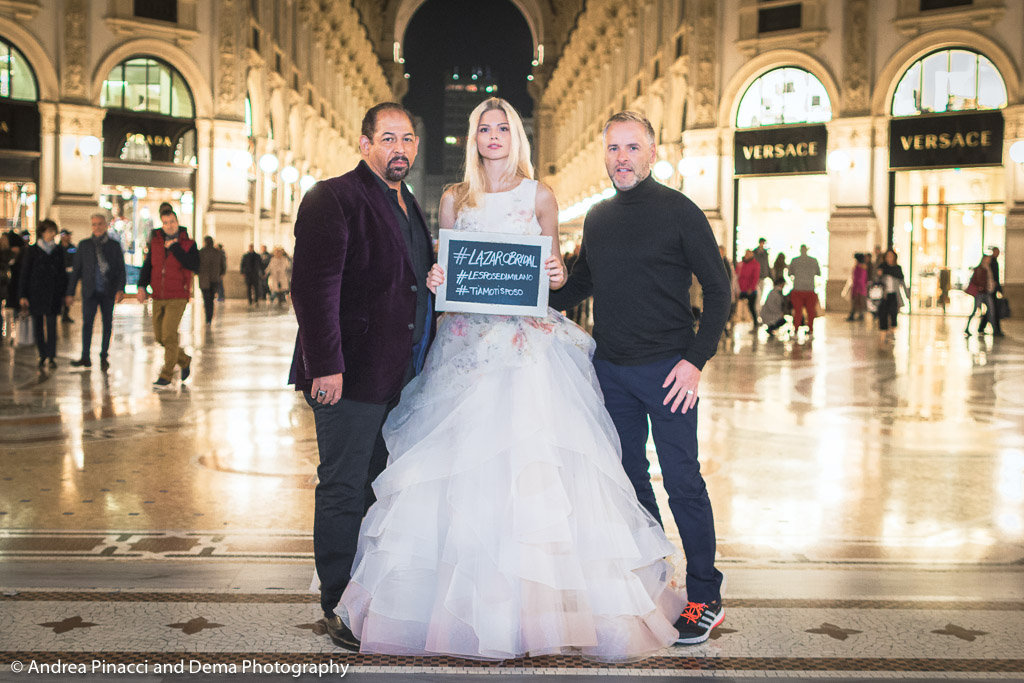 Q5. What was your highlight of the trip?
Without a doubt, the highlight for me was when we made a trip to Duomo Cathedral, which is right in the center of Milan. Once we got there, we decided it was the perfect opportunity for an impromptu photoshoot featuring one of my favorite gowns style 3613.  It really captured all things beautiful in Milan and acted as a piece in time and a memory I will cherish.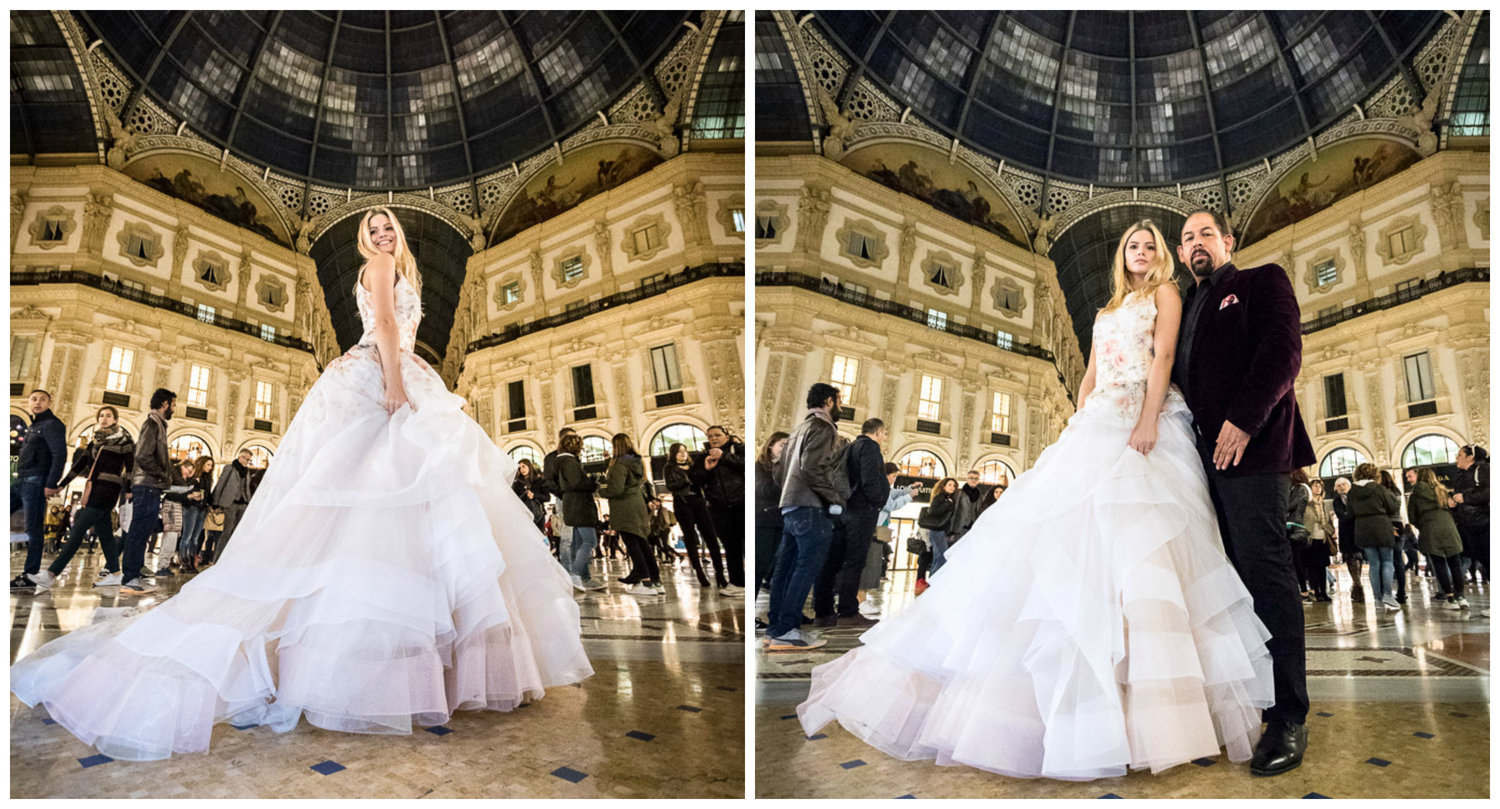 Photography for all imagery: Andrea Pinacci and Dema Photography
---