Fall/Winter Pantone Color Trends We Love
Photo Credit: Cassidy Carson Photography, Bride is Wearing Remmington
According to the Pantone Color Institute, Fall 2016 is a unity of strength, confidence, and complexity. The desire for tranquility, strength, and optimism have inspired a Fall 2016 color palette that is led by shades of blue. Warm earth tones, in combination with vibrant pops of color, also appear throughout the seasons color palette. Take a peak below to get some inspiration for your own fall/winter wedding color palette!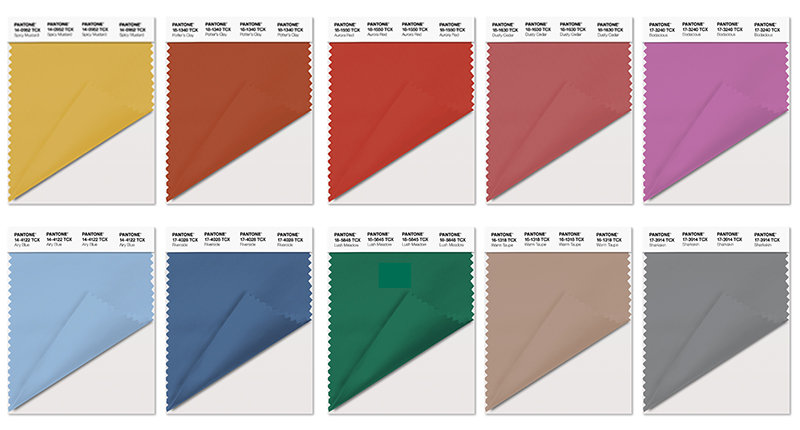 Airy Blue 
This seasons Airy Blue is a nod to the previous Pantone color of the year, Serenity. This color evokes a sense of weightlessness and freedom.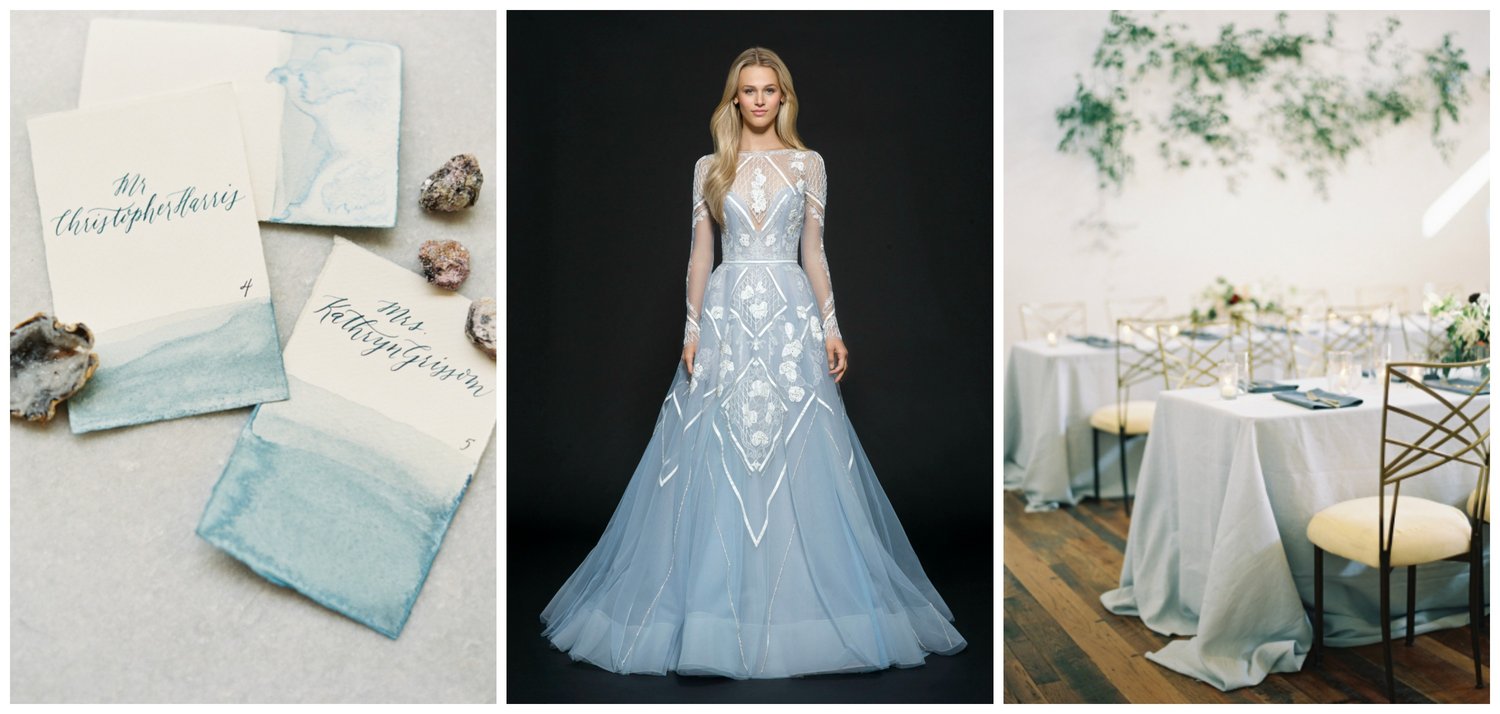 Photo Credit: Jessica Lorren Organic, Avelon Gown Exclusive to JLM Boutique
Spicy Mustard 
This year we're taking yellows and golds to a whole new level with Spicy Mustard. This exotic spin on a traditional color adds an unexpected vibrancy to any setting.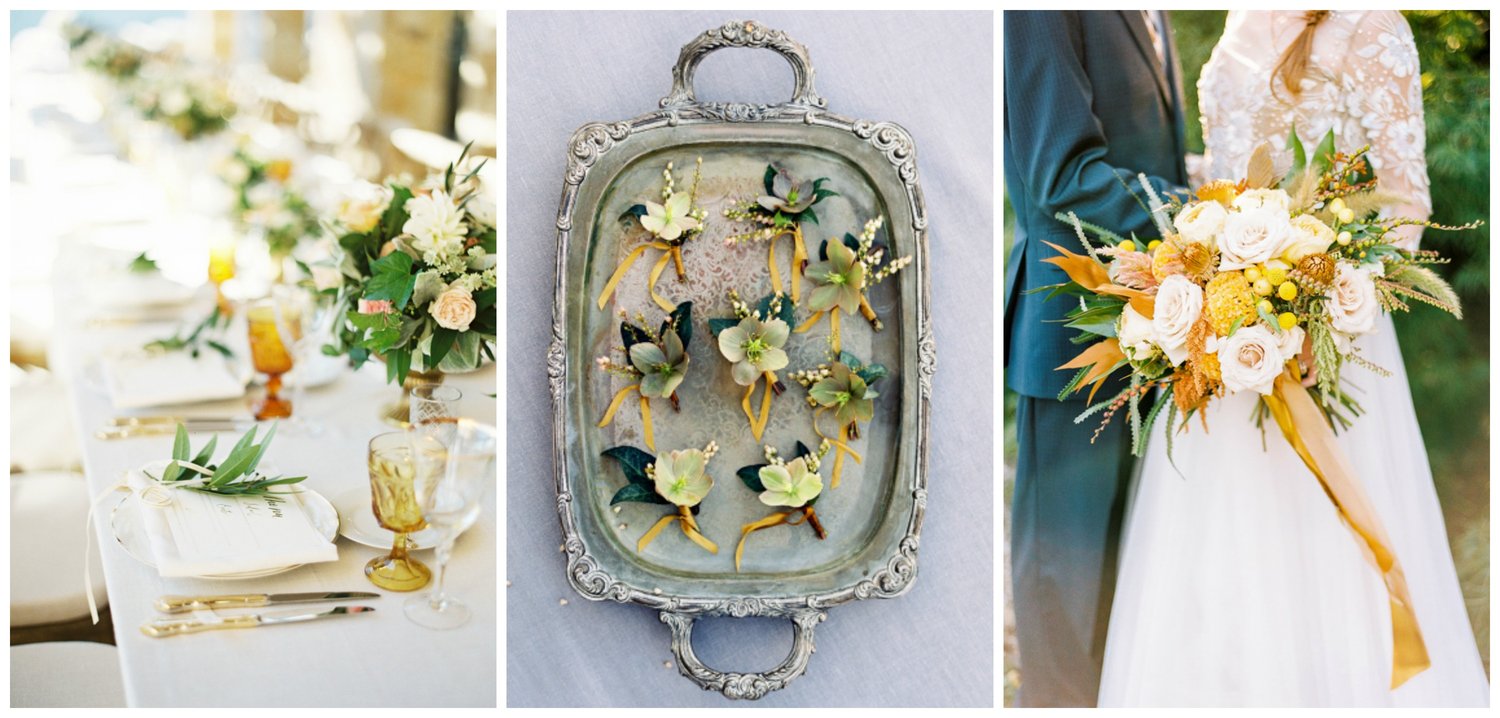 Photo Credit: Style Me Pretty, Jose Villa, Love by Serena - Bride is Wearing Remmington
Aurora Red 
This sensual, eye pleasing color adds warmth to any occasion. Not only does this color pack a punch, but it exudes unmistakable confidence.
Photo Credit: Ashley Keleman, Model is Wearing Style #5612
Bodacious
We love the addition of an unexpected color to the fall palette! Bodacious not only has a super fun name, but it is exactly the bright, rich pop of color that your wedding needs.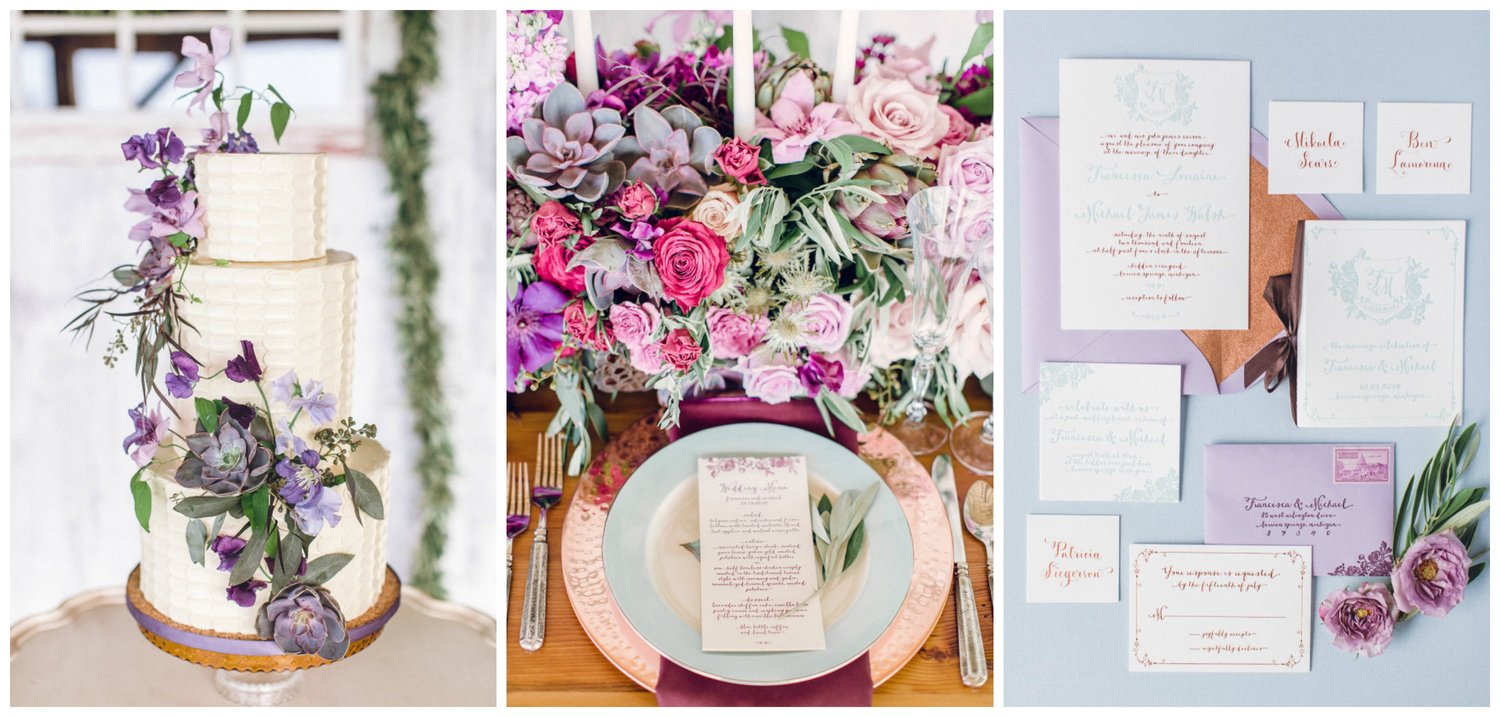 Photo Credit: Bradley James Photography 
Sharkskin
Not just your typical gray, this new color can shine on its own or be paired with almost any other fall color. Sharkskin is not only practical, but is now a prominant color in the fashion world.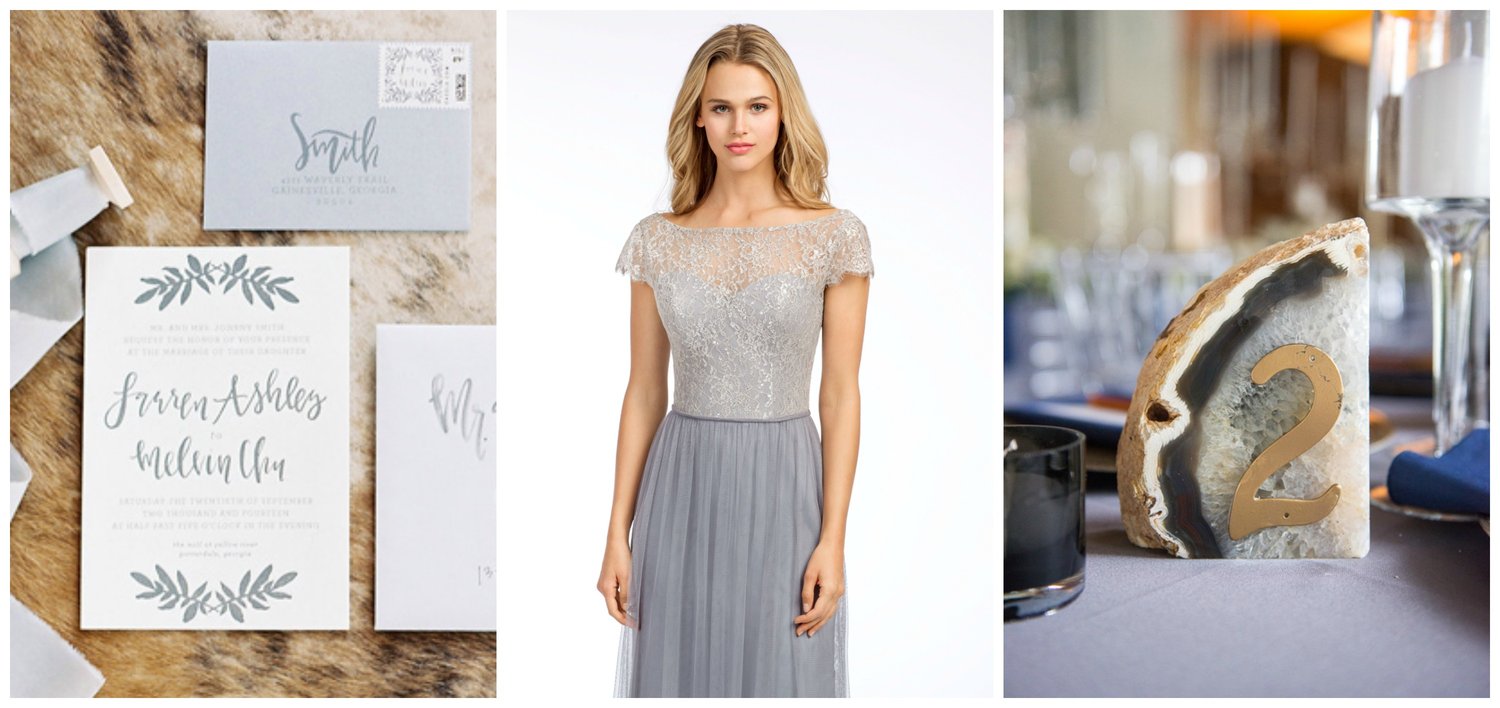 Photo Credit: Odaly's Mendez, Model is Wearing Style #5655, Sweet Root Village 
Let us know what color trend you look forward to using!
---