Introducing Hayley Paige Hologram Athleisure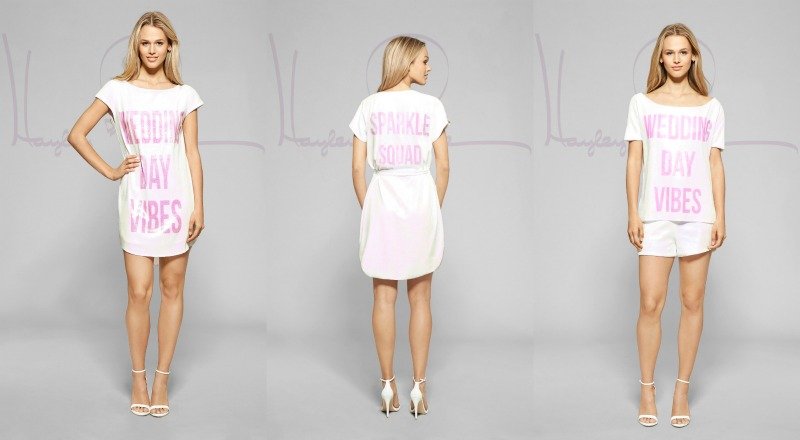 We have very exciting news! We are pleased to announce the Hayley Paige athleisure collection! These athleisure pieces are the perfect outfit to wear as you and your bridesmaids get ready on your big day. Just in time for the holidays, these pieces will be available at Nordstrom.com and select authorized retailers in December. Take a peak below to see the full collection, as well as, images of our first real athleisure bride!
Be sure to comment to let us know which is your favorite piece!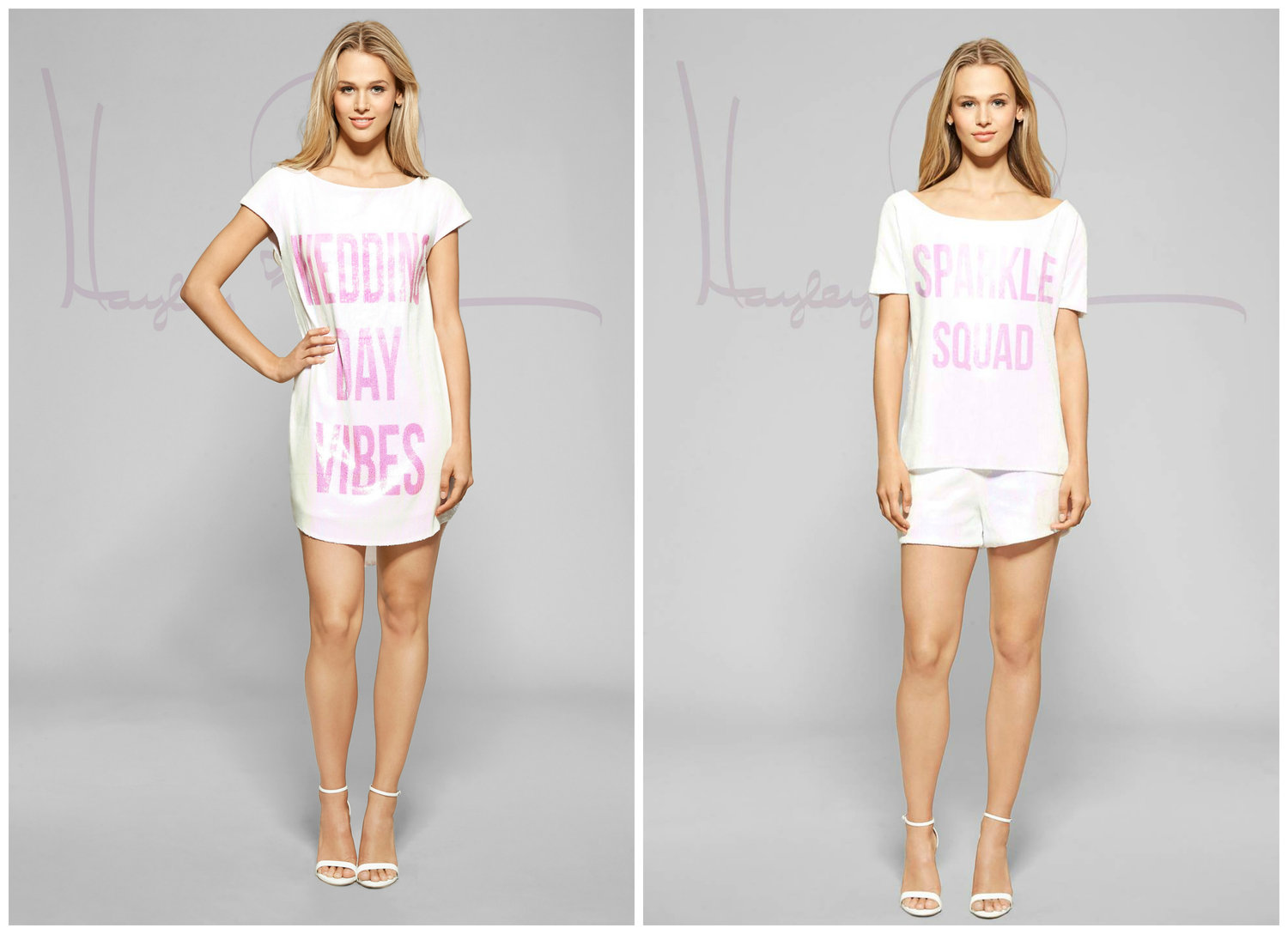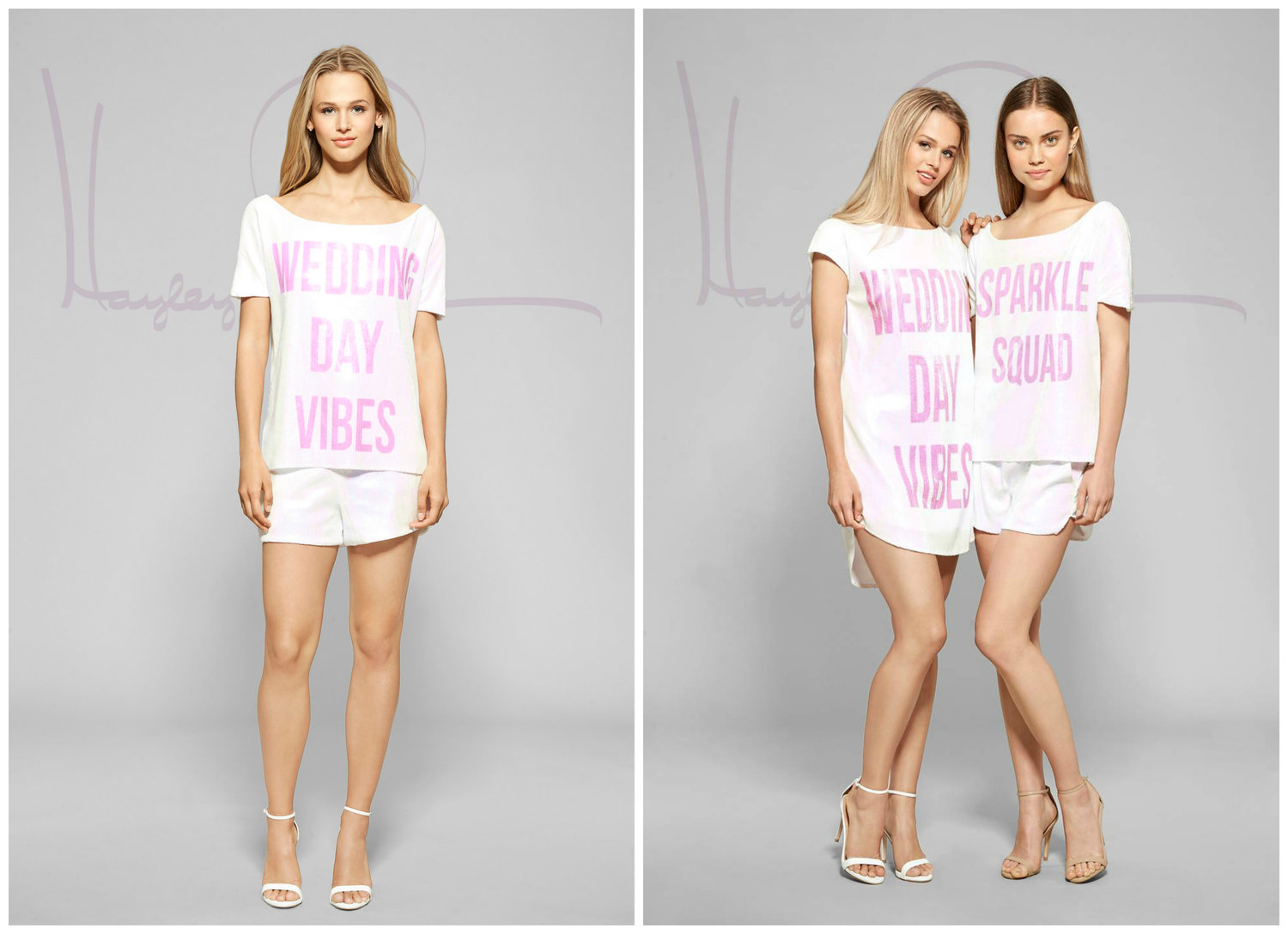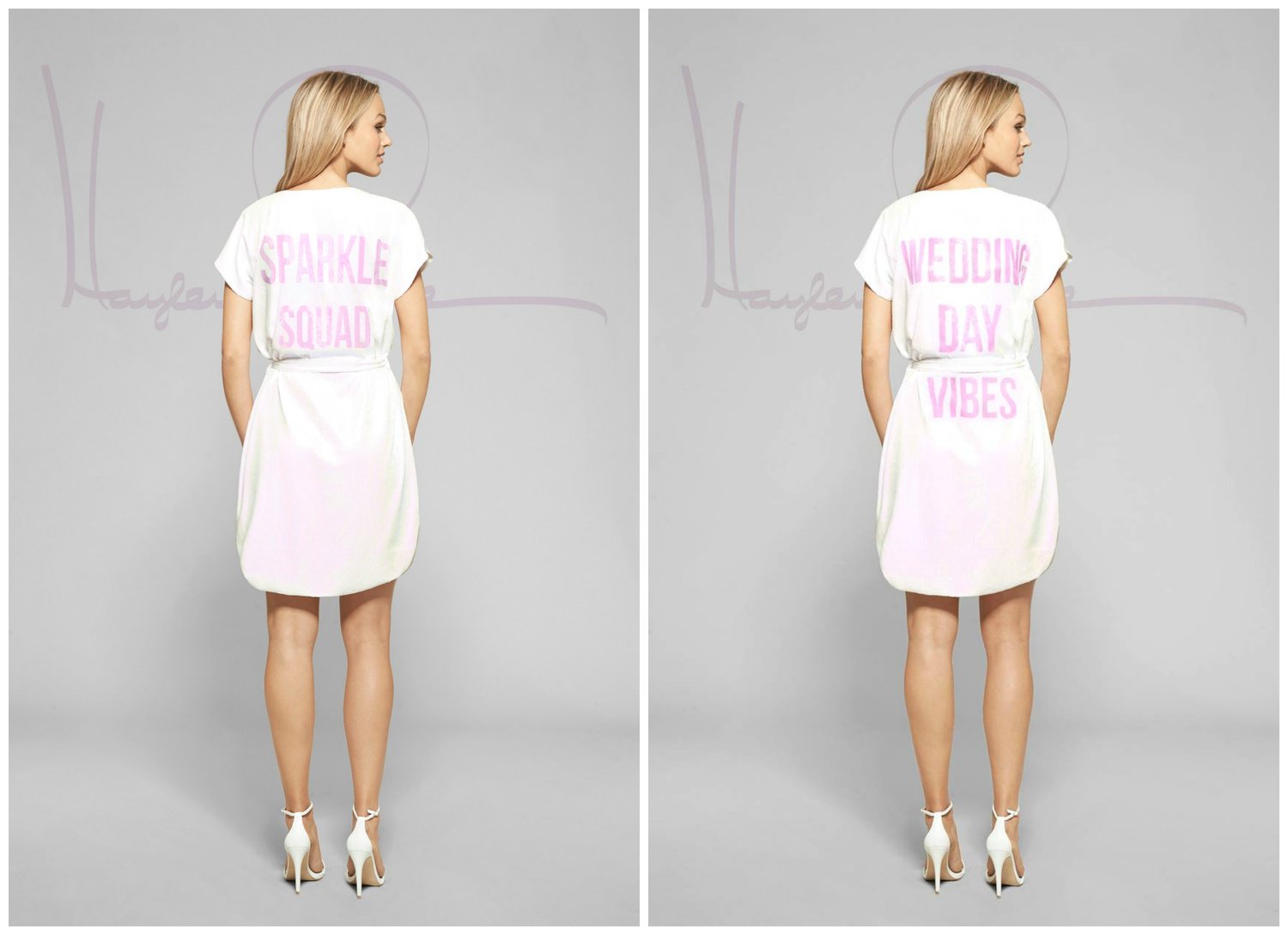 Hunter, our beautiful bride, wore the "Wedding Day Vibes" dress as she got ready to say "I do". This is the perfect way to add even more magic and sparkle to your wedding day!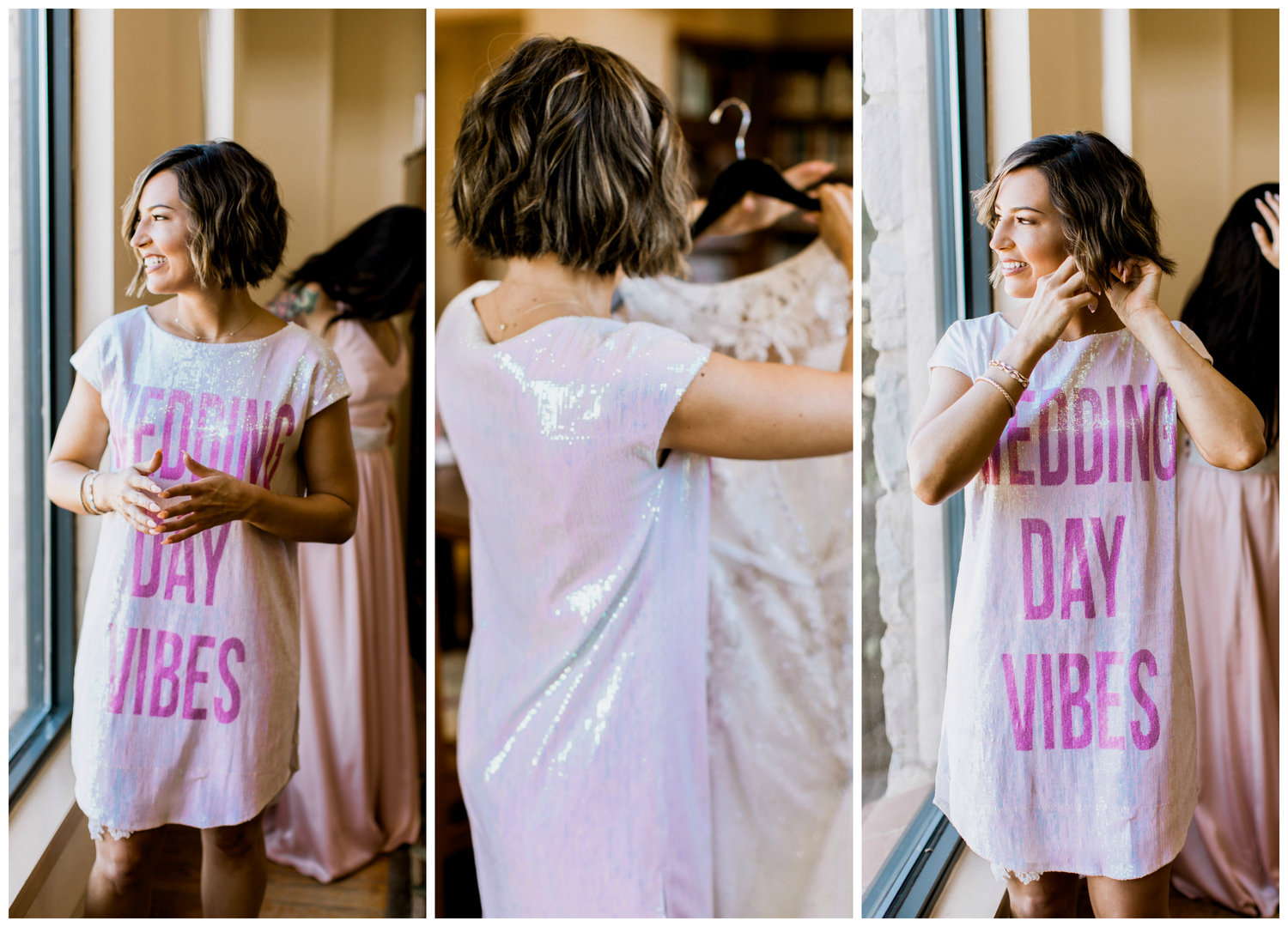 Photo Credit: Abbi Hearne Photography
The long tee, short set, and robes will be hitting stores in December and will be available FIRST at the retailers listed below.  Keep in mind, specific stock may vary between stores. Feel free to reach out to JLM retailers not on the below list, as they may be able to place an order. At this time, all styles are only available in the hologram sequin with pink text. Prices range between $126-$190.
Nordstrom Wedding Suites & Nordstrom.com
JLM Couture Flagship Salon – West Hollywood, CA
Schaffers – Scottsdale, AZ
The White Dress by the Shore – Clinton, CT
Jennifer's Bridal – Hockessin, DE
Chic Parisien – Coral Gables, FL
Bella Bleu Bridal – Winnetka, IL
Schaffers – West Des Moines, IA
Love Couture – Potomac, MD
Bianka Bridal – Grand Rapids, MI
Vesa Dresses – Nutley, NJ
Sparkle Boutique – Whitestone, NY
The Wedding Salon of Manhasset – Manhasset, NY
Dress Your Fancy – Greene, NY
Hayden Olivia – Charlotte, NC
Coastal Knot – Wilmington, NC
Anna's Bridal – Lake Oswego, OR
Bridal Beginning – Pittsburgh, PA
Now & Forever – Houston, TX
Blush Bridal Lounge – Austin, TX
Bella Bride Boutique – San Antonio, TX
Sposa Mia – McAllen, TX
The Vow Boutique – Morgantown, WV
CANADA:
Annette's Bridal - Saint Catharine's, ON
Delica Bridal - Edmonton, AB
Cameo & Cufflinks - Calgary, AB
White Satin Bridal Couture - Ottawa, ON
Sash & Bustle - Toronto, ON
Happy Shopping!
---