Fun Food Ideas for Your Wedding Reception
Real Bride Mackenzie in "Decklyn" style 6661 by Hayley Paige                                Real Bride Jenelle in "Hayley" style 6600 by Hayley Paige

Photo Credit: Haley Ringo Photography                                                                                 Photo Credit: Morgan Chidsey
Treat your guests (and your stomach) to some delicious food and drinks with these fun and unique ideas for your wedding reception!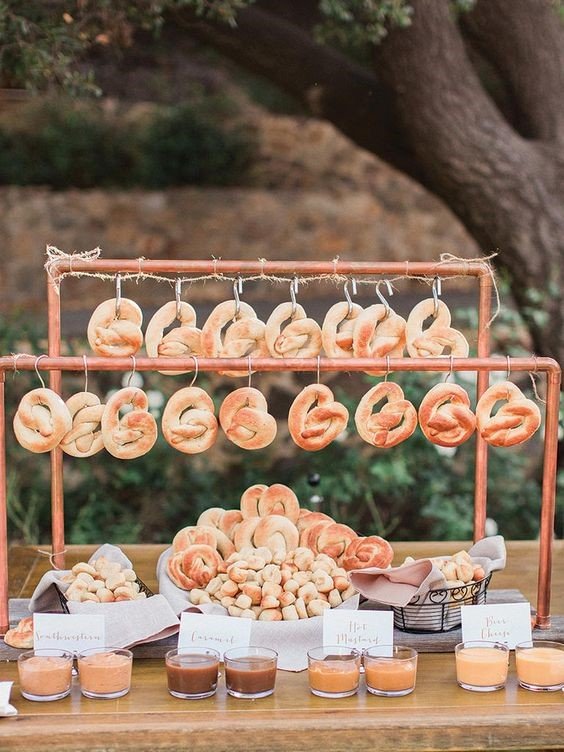 Photo Credit: Colette Kulig Photography
DIY food stations are a great option.  Guests love being given the option to create their own twist on an appetizer or meal.  Pick something that you think most of your guests would enjoy or choose a favorite treat that you and your other half love to munch on!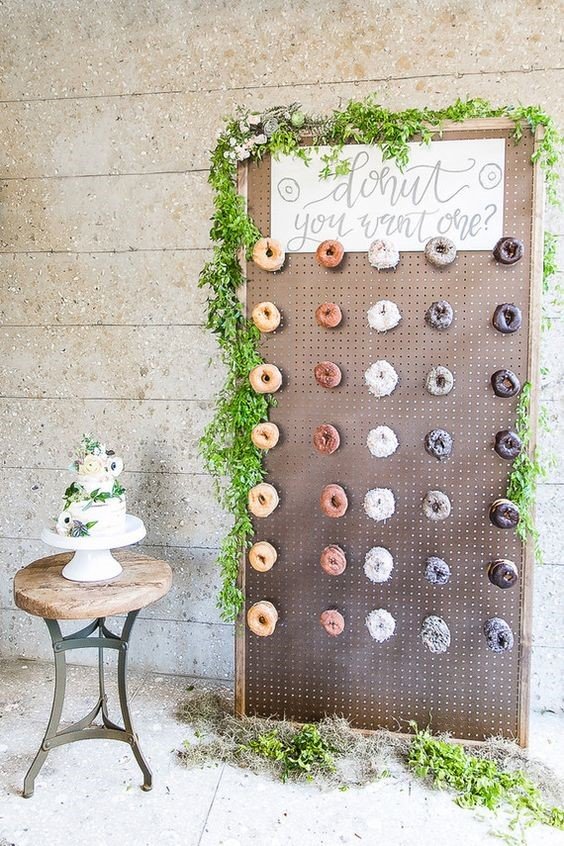 Photo Credit: Amalie Orrange Photography
Donut walls are all the rage right now and we are ALL about it!  Not only are they a delicious dessert option, but they double as a super fun decorative piece.  Color coordinate your donuts for a fun design and label your wall with a funny donut pun!
Photo Credit: The Melideos
Beer bars are a fun alternative to your typical bar with a bartender.  These are perfect for outdoor and backyard weddings!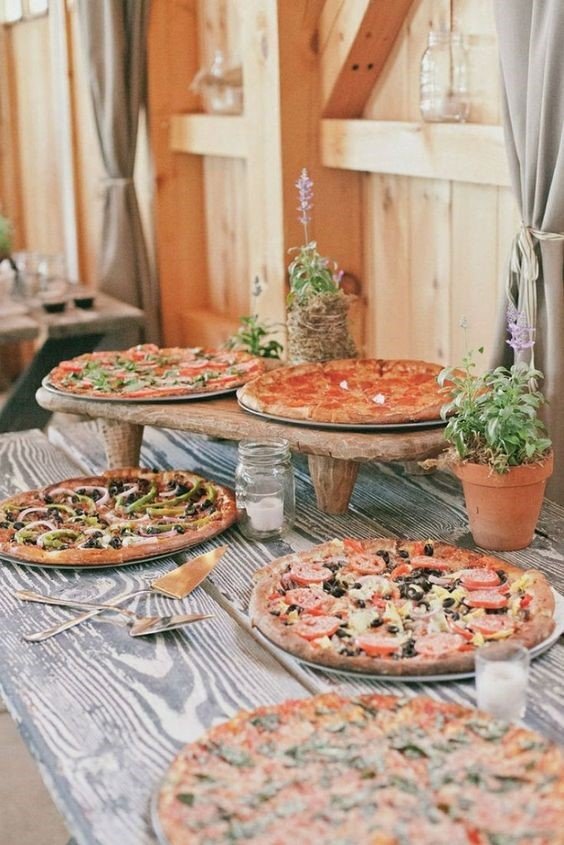 Photo Credit: OneLove Photography
After dinner usually comes the dancing and after the dancing comes…hunger!  Having pizza delivered to your reception is a simple and quick way to help those empty stomachs.  It's also a great idea to have as the main course or as a DIY food bar.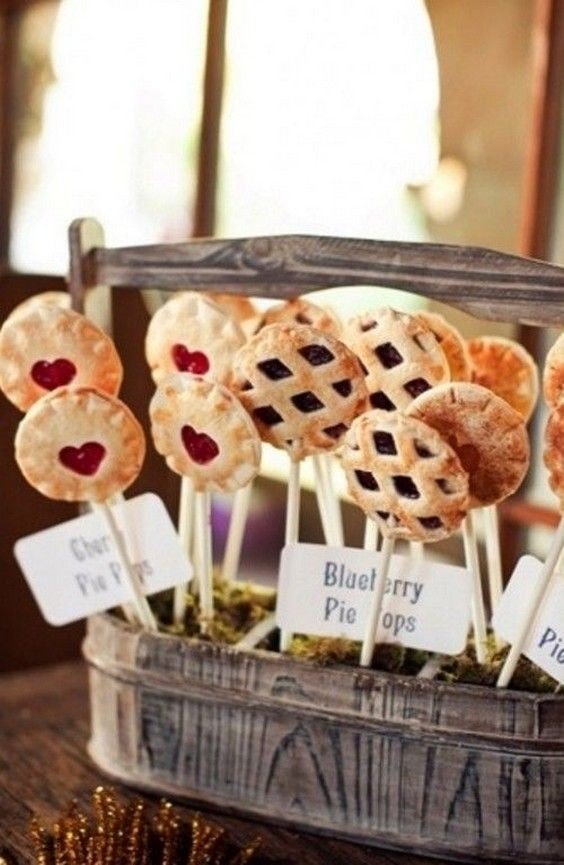 Photo Credit: Focus Photography Inc.
Dessert pops can be a unique substitute for a traditional wedding cake.  There's an unlimited amount of options like pie pops, cake pops, donut pops, or even marshmallow pops!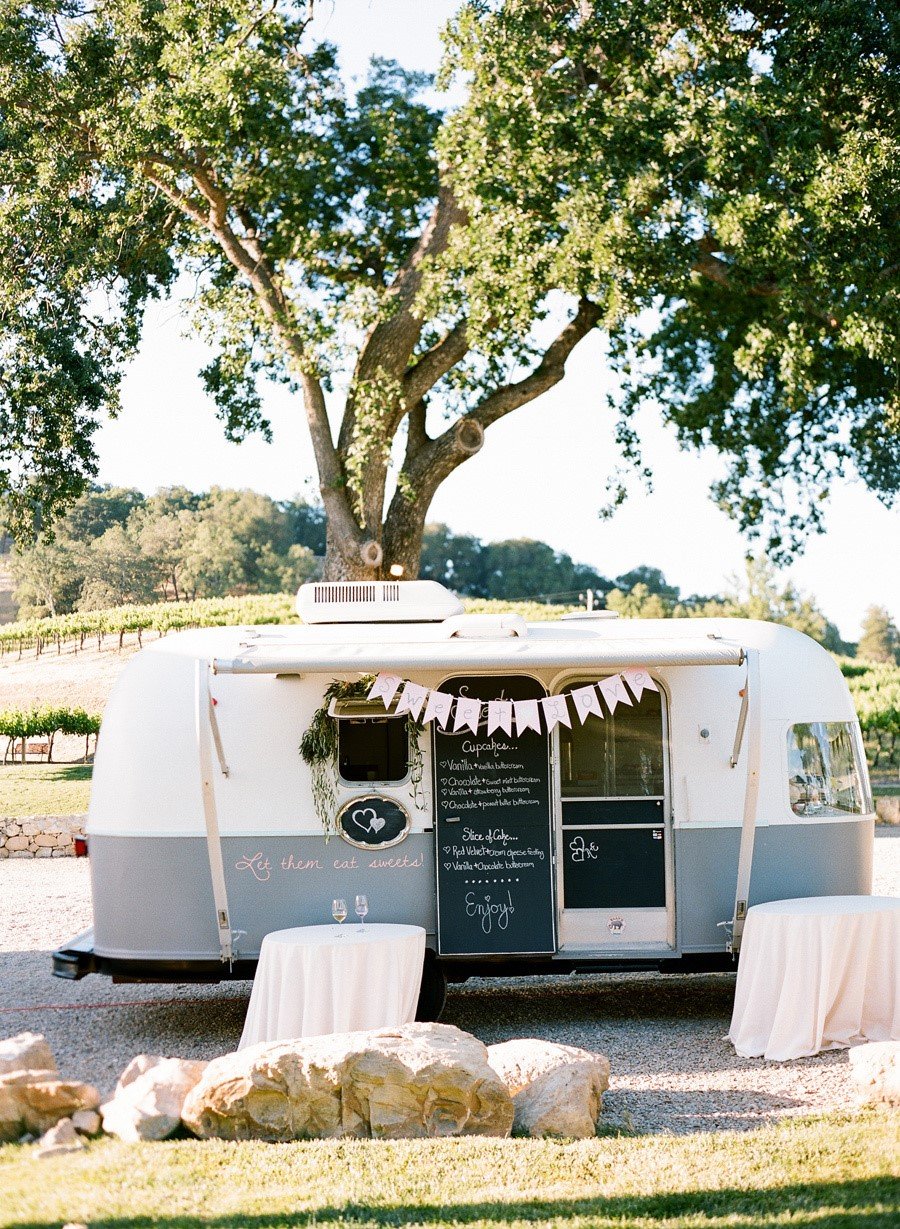 Photo Credit: Josh Gruetzmacher
Food trucks are a trendy and inexpensive way to feed your guests!  Whether it's a coffee truck, ice cream, or chicken fingers and French fries, guests will be talking about this long after your wedding.
---