Colorful Bridal Gowns to Wear on Your Wedding Day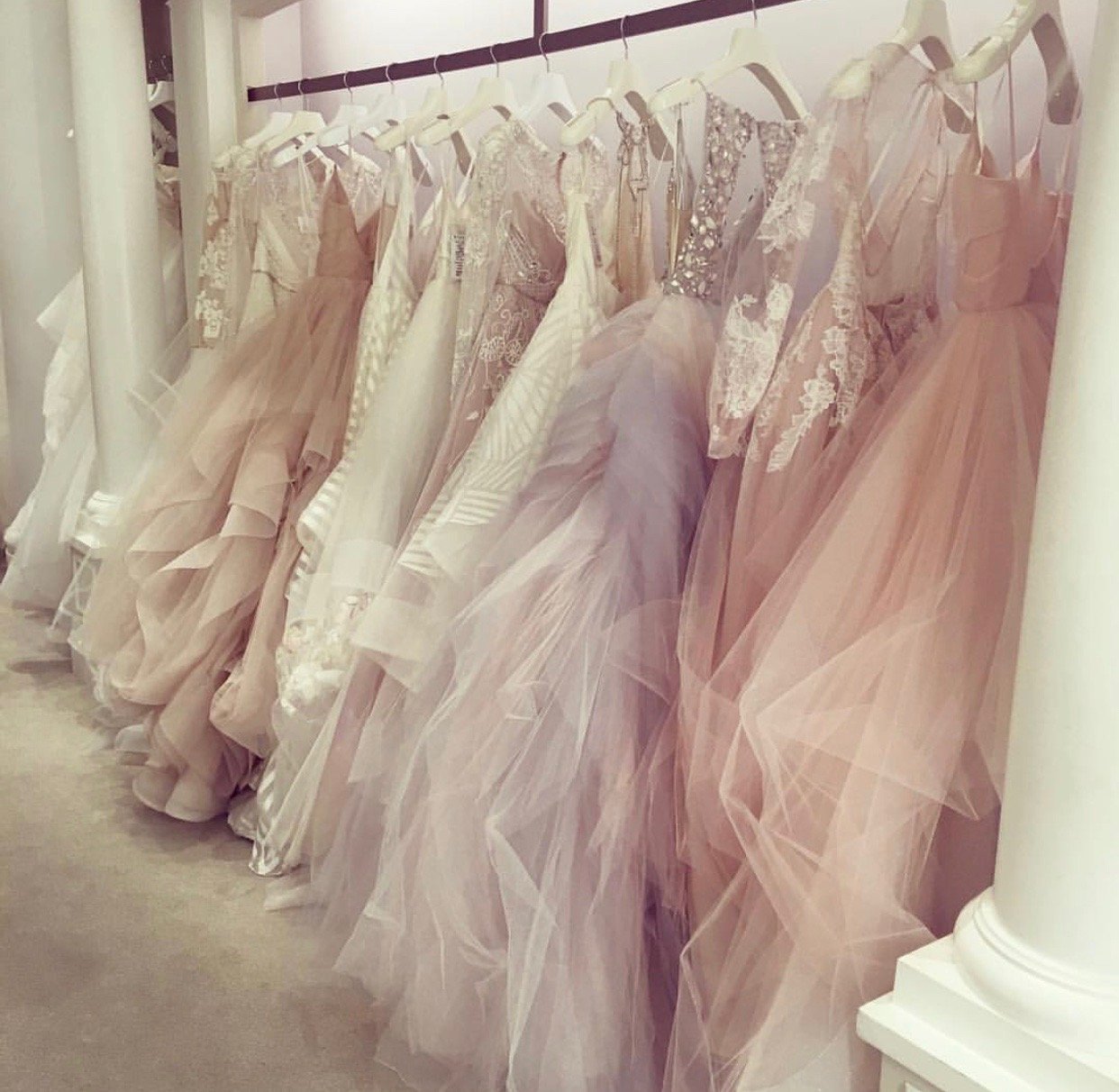 The traditional white bridal gown is not for everyone. The colorful wedding dress trend is on the rise and we are obsessed! If you are a bride looking for that contemporary wedding dress style to wow your family and friends, these Lazaro, Hayley Paige and Allison Webb bridal dresses are perfect for your wedding day.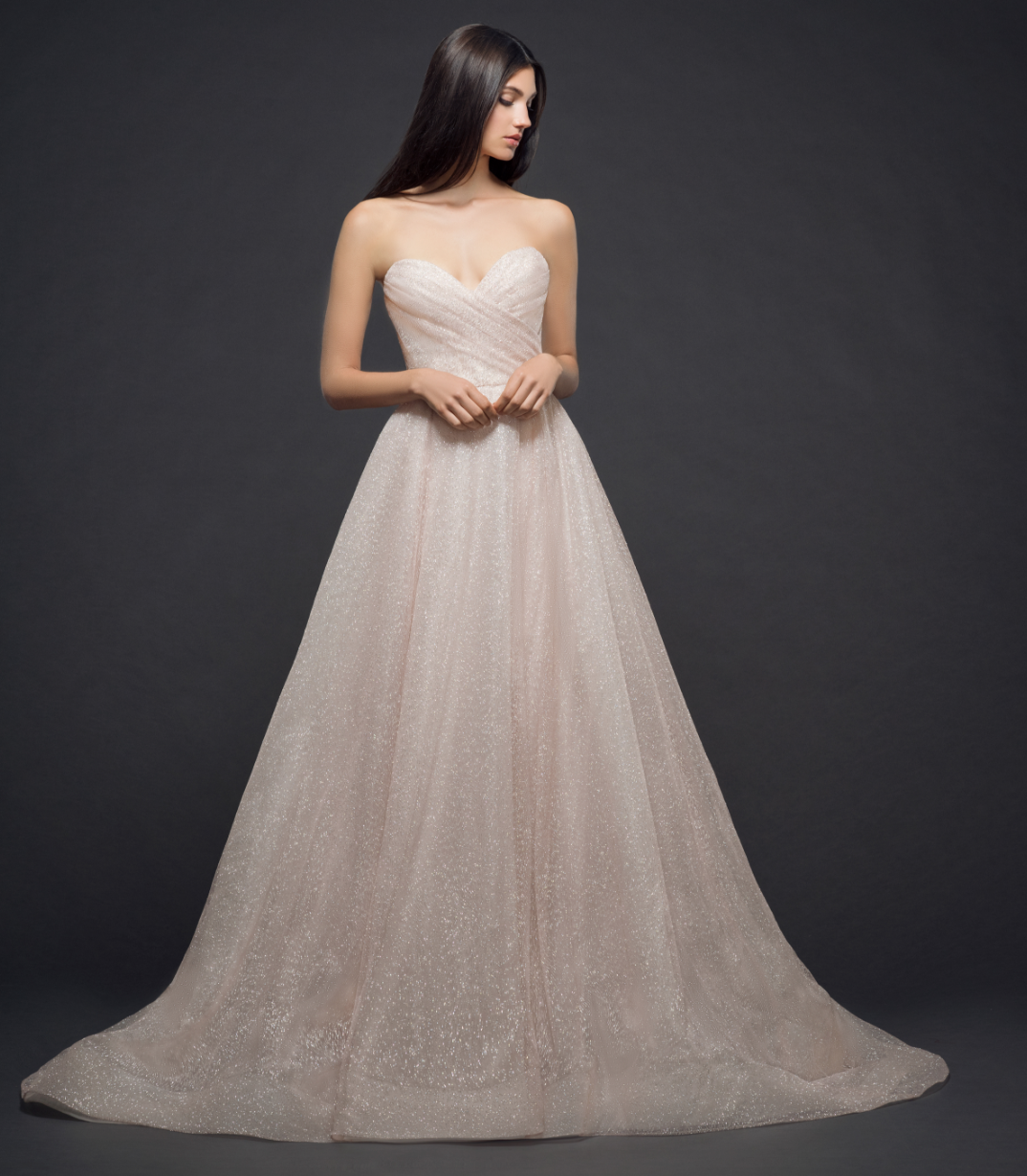 This wedding gown is a sparkly, blush stunner that is THE dress for the bride who wants to look like a princess. The gorgeous sweetheart neckline and gleaming fabric creates the ultimate show stopper.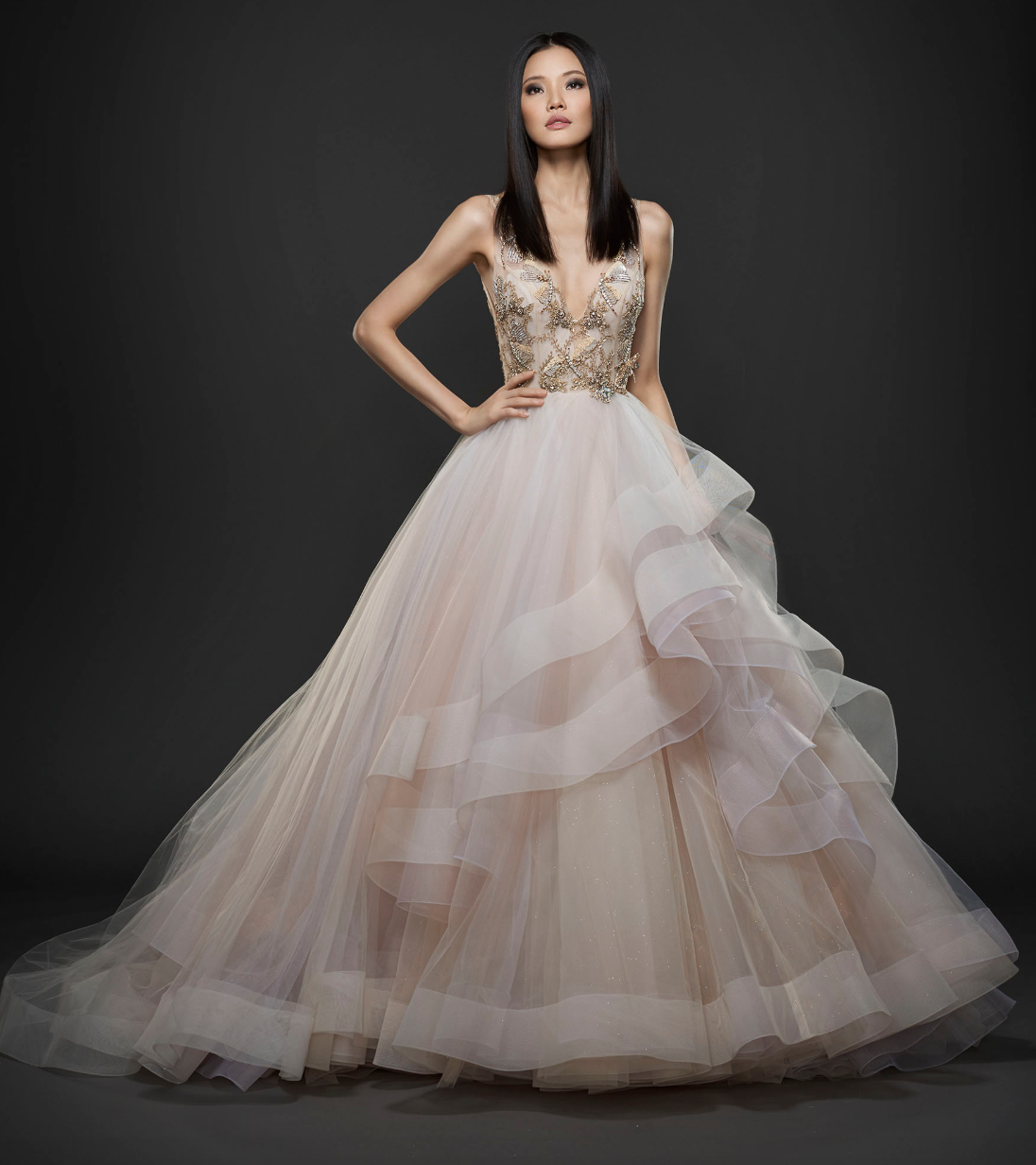 The crystal embroidered dragonfly bodice and subtle colorful tulle skirt forms a dress that has never been seen before. This jaw-dropping wedding gown is straight out of a fairy-tale.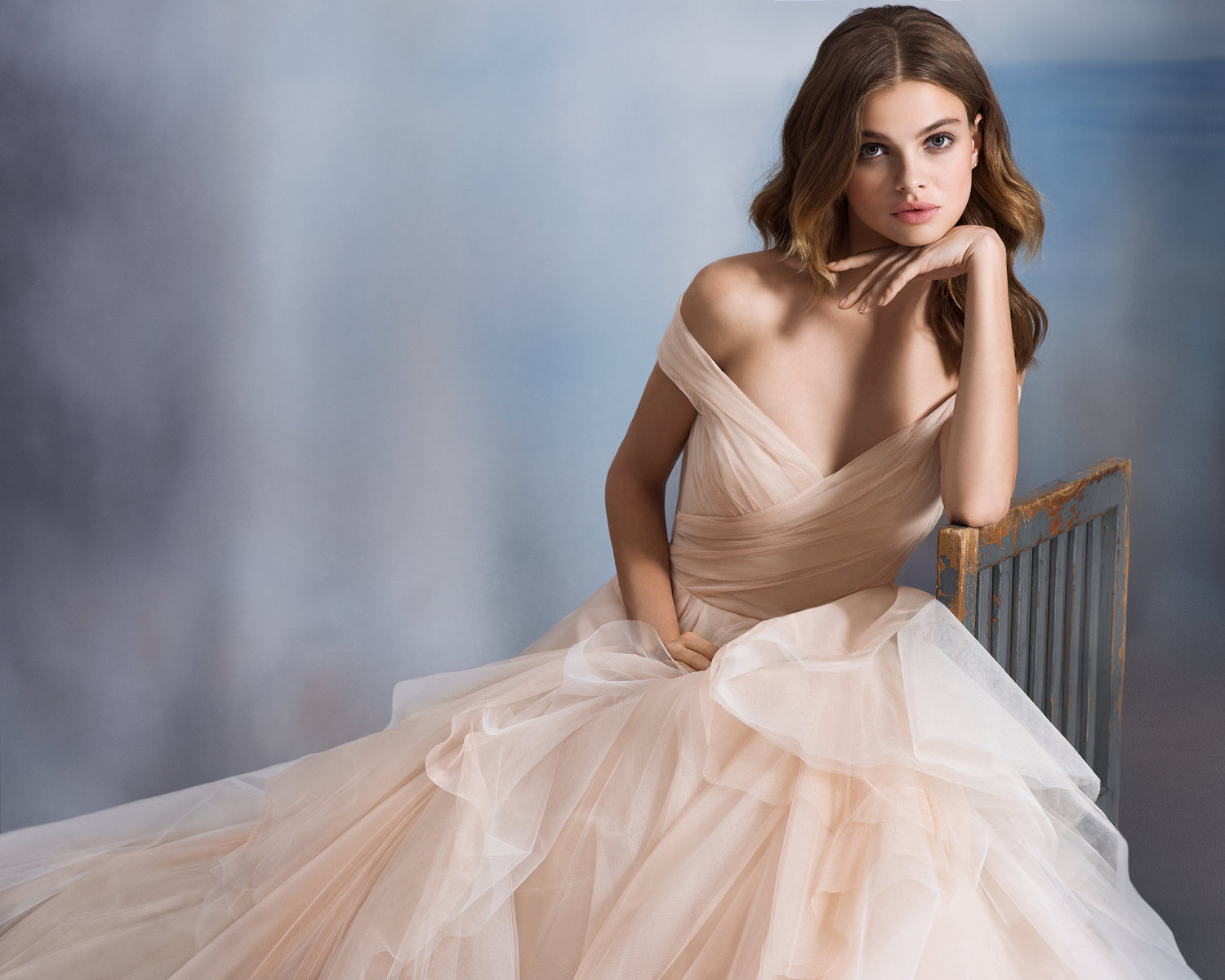 This bridal gown, 'Augusta,' is an absolute masterpiece. The elegant bellini color is the perfect touch, along with the cascading layers of tulle and off-the-shoulder bodice. If you are a bride who wants an 'out of the box'  bridal gown, you will fall in love with this wedding dress! 
The 'Hennessy' Dress has a dazzling pastel touch with its 'rock candy' tulle skirt. When you see the perfect crystal bodice, it makes the dress even more magical and dreamy.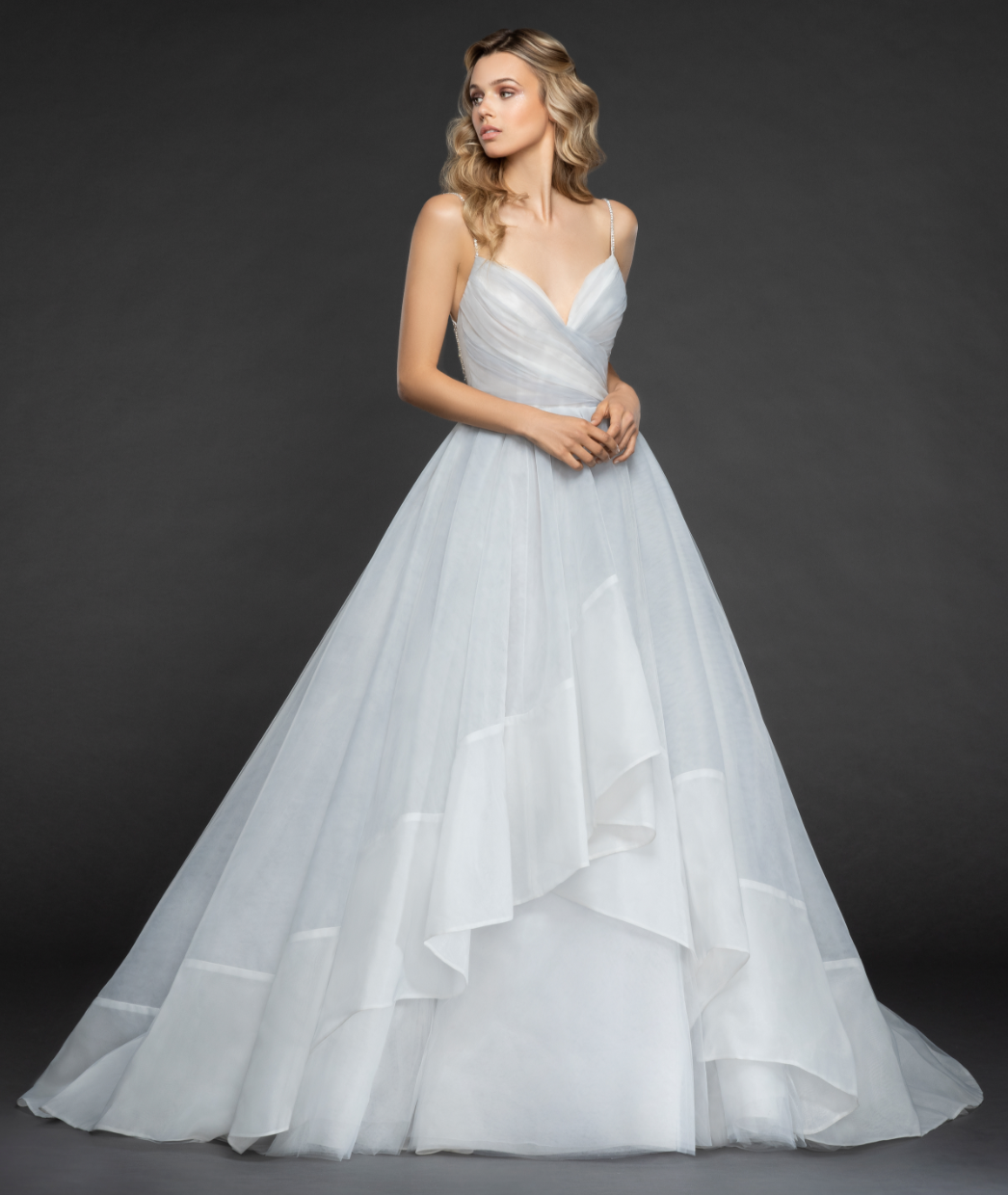 The 'Billie' Dress is a beautiful 'arctic moon' blue.  If you are in the market for a 'Cinderella dress', this wedding gown is superb due to its modern and elegant twist on the princess classic!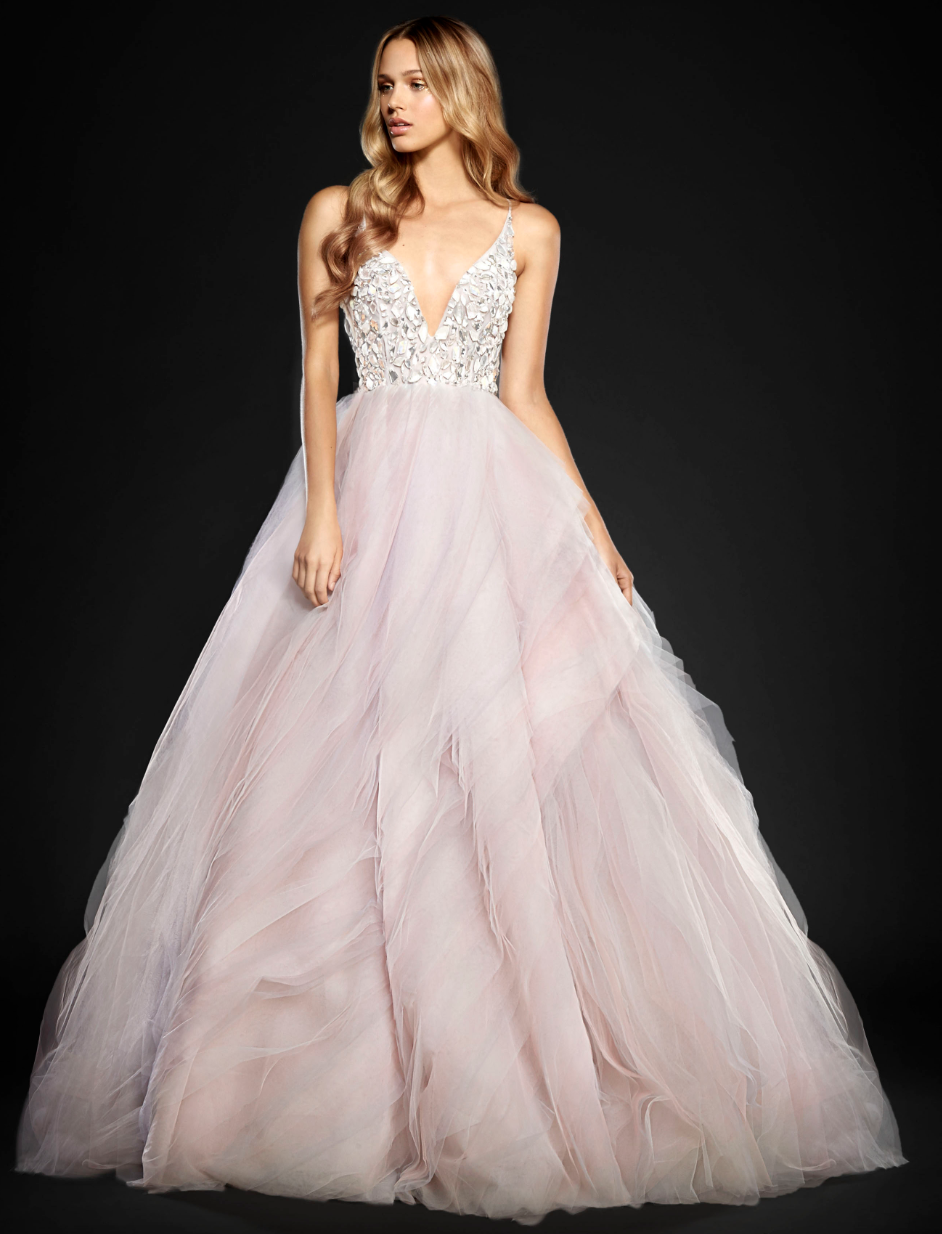 The 'Jem' Gown has a brilliant purple and pink hue that is enchanting. The raw-edge layered skirt and rock candy bodice gives off a whimsical unicorn vibe and we love it!
We love how our bridal designers are bringing color into their wedding dress designs and we hope to never see the bridal trend go away! This is only a peek of some of the colorful wedding dresses we have at JLM Couture. You can see more bridal gowns on the JLM Couture website. 
---