JLM Couture Wedding Dresses with Pockets
Pockets on a typical piece of clothing are great, but pockets on your wedding dress are even better! They are a clever, hidden feature to have on your wedding dress and make the big day just a little bit easier for the bride. Whether you want to carry some lipstick for touch ups or tissues for those teary-eyed moments, wedding dress pockets will hold it all. They offer convenience, and if you are a bride that looks for practicality, then wedding dresses with pockets are perfect for you!
The pocket trend is on the rise and we want all of our JLM Couture real brides to be a part of this great craze and carry all of their wedding day essentials with ease. Below are some Lazaro, Allison Webb and Hayley Paige wedding dresses with pockets that will be perfect for your hands-free day. You can find more bridal gowns with pockets on the JLM Couture website.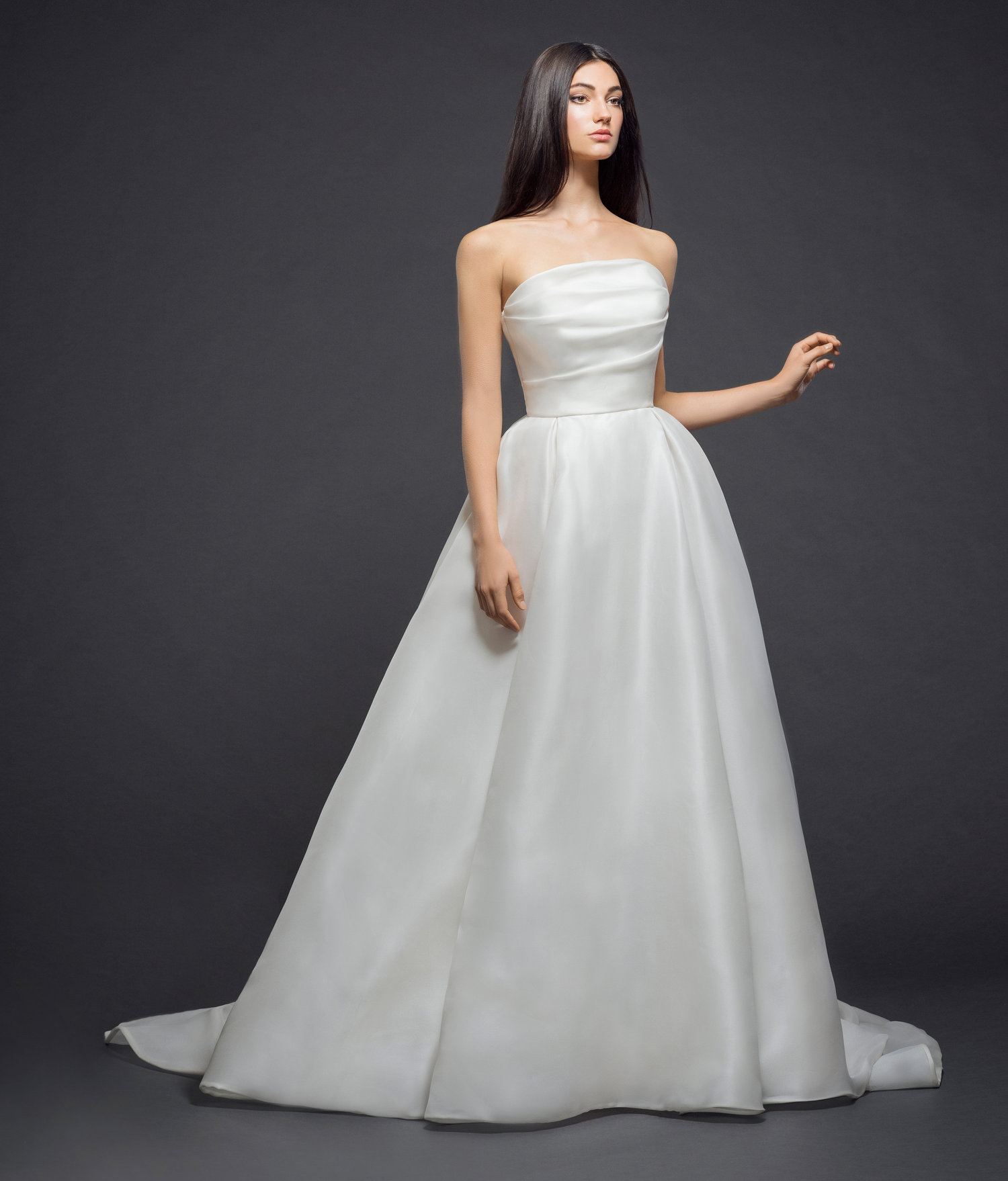 Lazaro creates a modern look with amazing pockets hidden in the skirt of this gorgeous white silk Mikado organza bridal ball gown.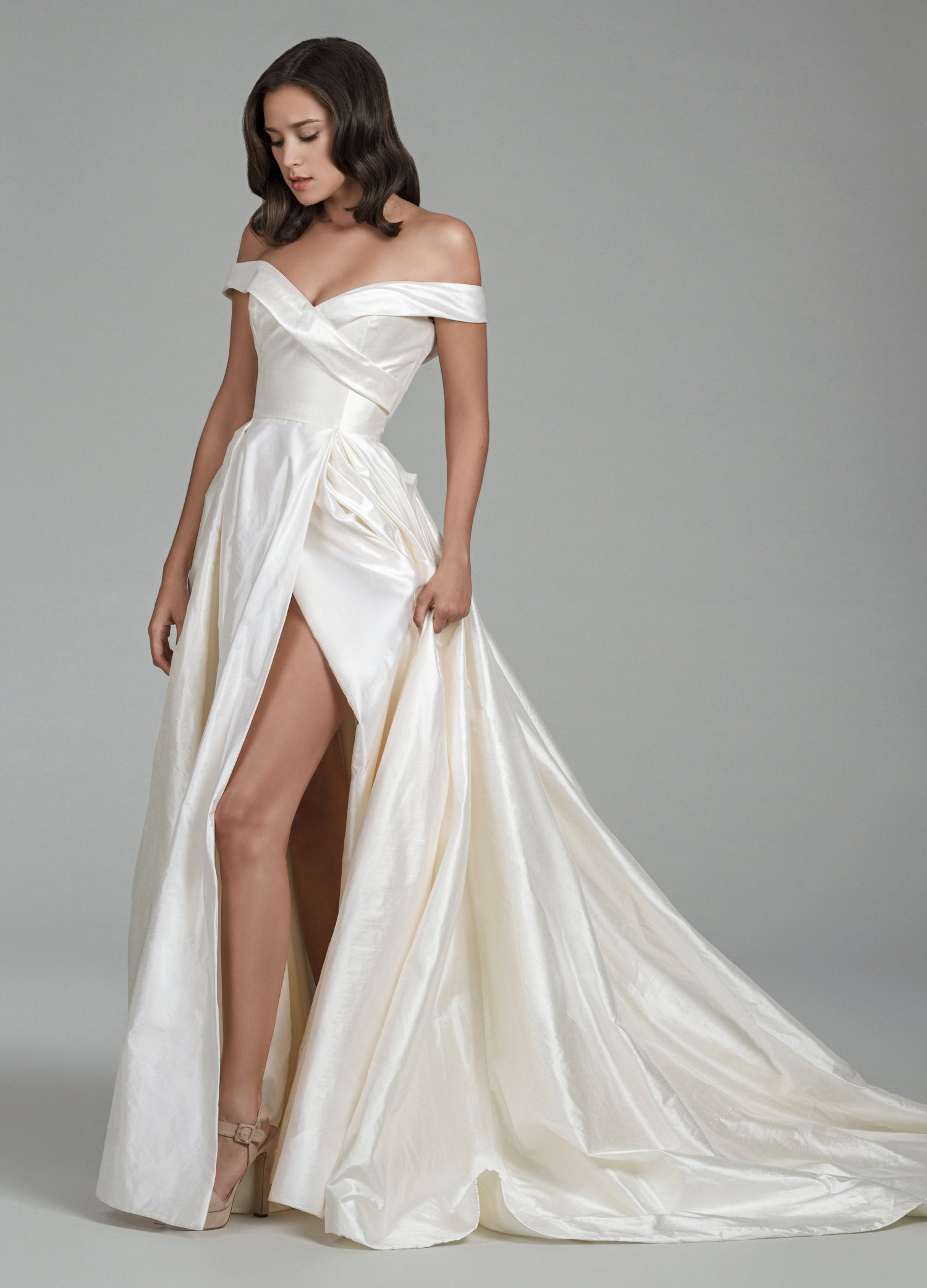 Tara Keely by Lazaro Style 2811 
This sultry wedding dress includes a breathtaking sculpted bodice with portrait collar neckline, box pleated skirt with pockets and a slit opening at the front.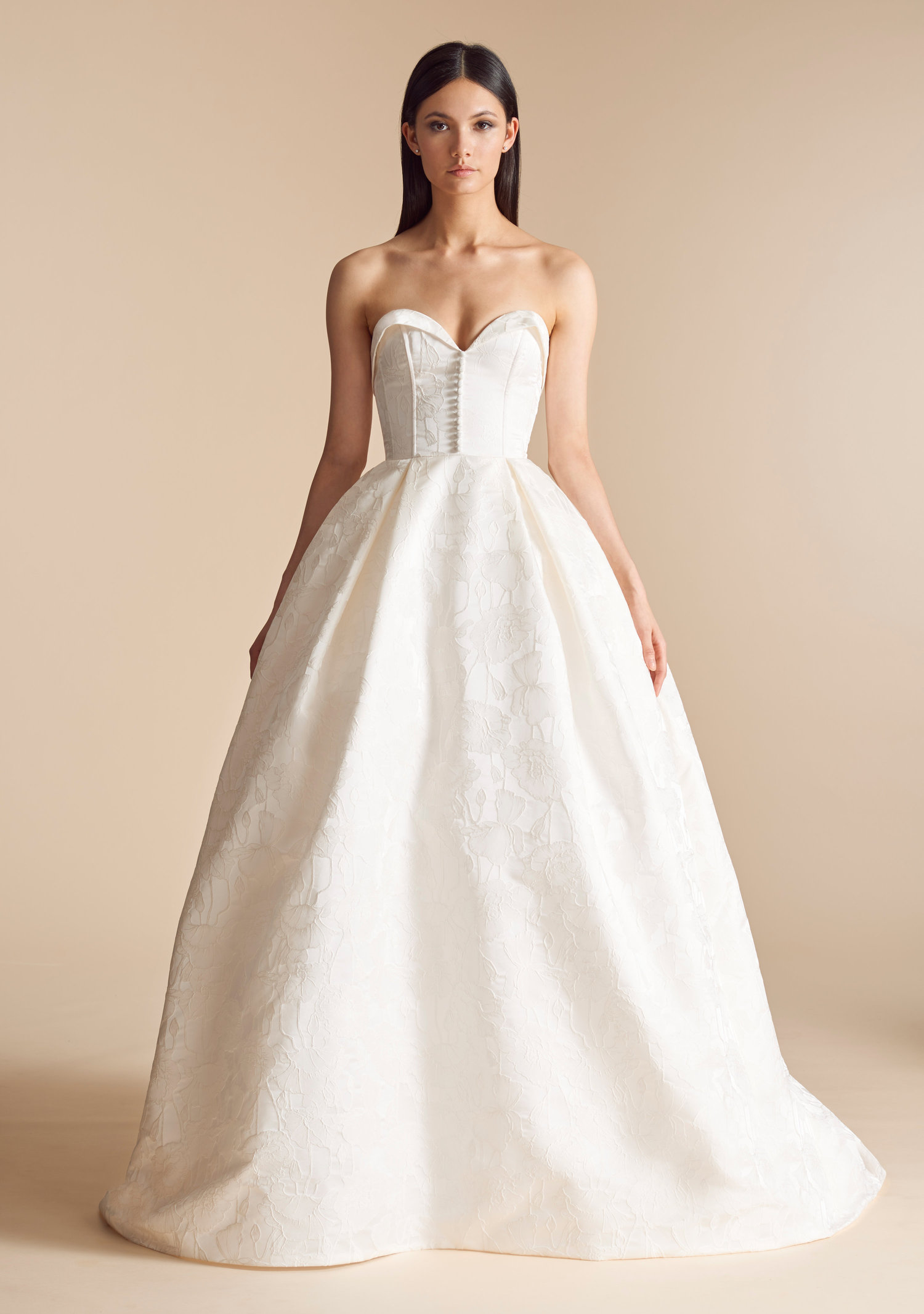 Allison Webb Style 4807  | Clara
The stunning Clara bridal ball gown is made of an ivory Italian floral jacquard with a bell-shaped skirt, which is further enhanced with pockets.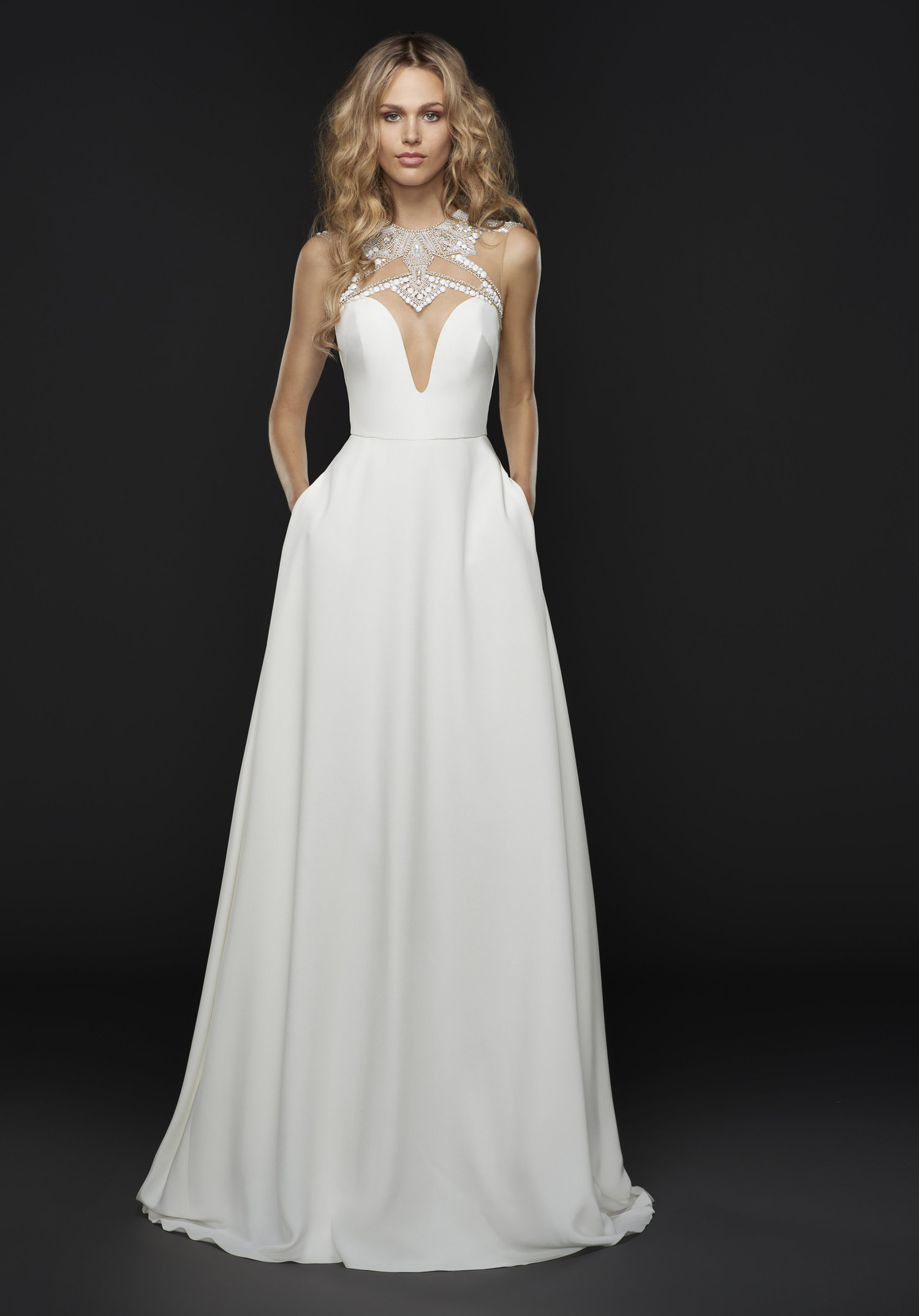 Hayley Paige Style 6759 | Cleo
Cleo, an ivory crepe A-line bridal gown, features a gorgeous Moroccan beaded illusion detail and includes a full length skirt with, you guessed it, pockets! 
---