JLM Couture Spring 2019 Wedding Dress Collection Sneak Peeks
New York Bridal Fashion Week is rapidly approaching, and the wedding dress designers at JLM Couture are making the final touches on their new collections. Before they are debuted during our fashion show this Friday, October 5th, we're sharing a few sneak peeks and collection inspiration quotes below. 
Follow along on the Allison Webb, Hayley Paige and Lazaro Instagram pages to see more sneak peeks and view the full collections this Friday night! 
Allison Webb
"The latest collection is an ode to dramatic simplicity; clean lines, fresh textures, and classic details converge to create gowns that are simultaneously modern, yet timeless. Inspired by the fabrics themselves, brides can shine on their wedding days in ivory French micro sequins, Italian floral jacquards, and silk faille. Expect to see architecturally structured gowns and large doses of panache on the runway. The classic bride is back and is more sophisticated than ever. This collection is for the bride who wants to look like the epitome of elegance on her wedding day."
Hayley Paige
"This season is about confidence, not compromise. I've been exploring empowerment principles and how energy is truly a universal language. I wanted each gown in this collection to represent a different value in the same way a superhero manifests a special skill; everything from loyalty and resilience to grit and gratitude is in attendance.  Some specific fabrications in the below sketch include a heart-fluttering hybrid of tulle, organza, and silk gauze with ombre embroidery. This dress is for the bride who values love, loyalty, and laughter - "she's gotta go see about a gown."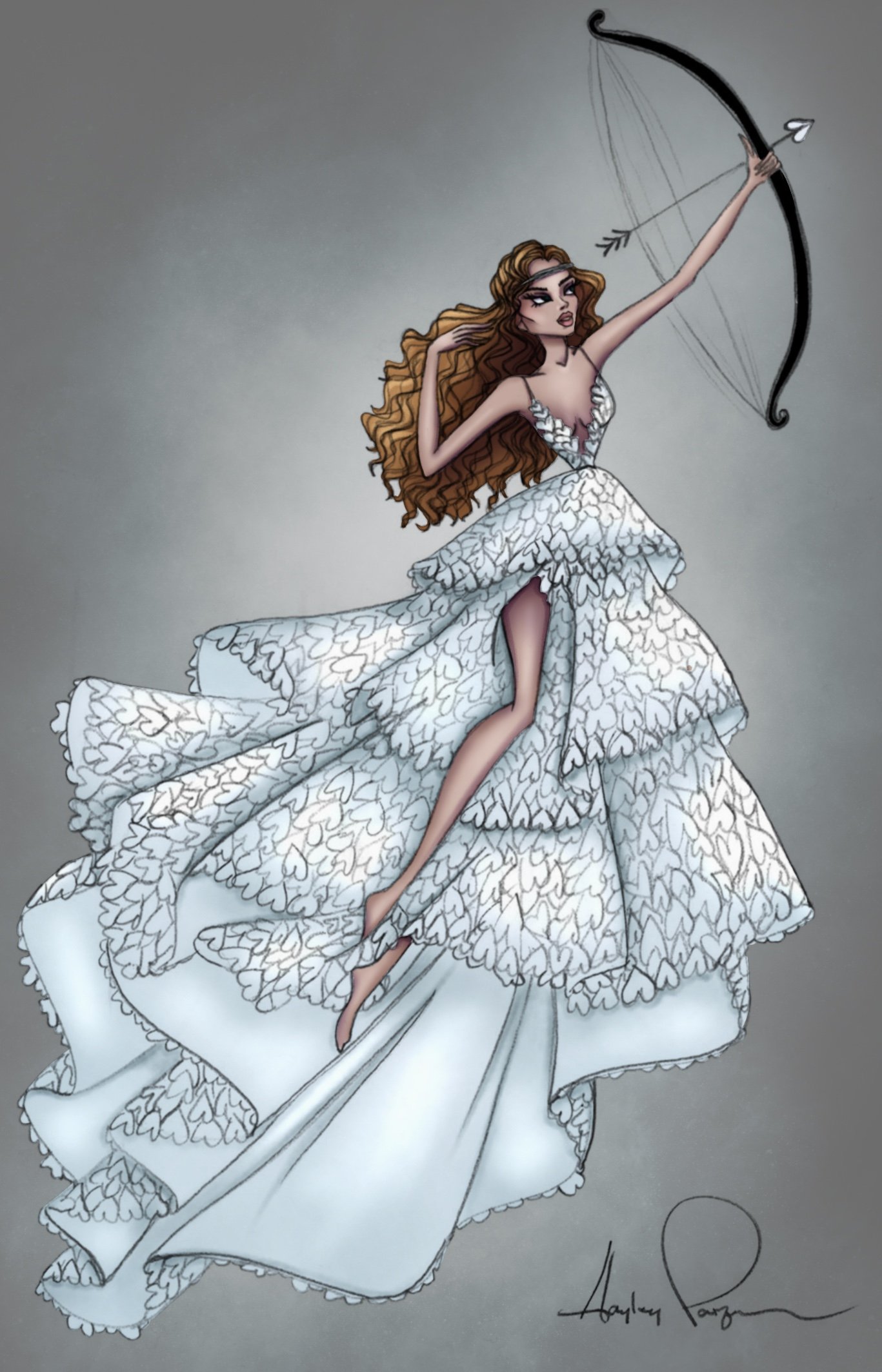 Blush by Hayley Paige
"This collection is inspired by a dense summer of love, travel, and laughter. I felt like capturing even the littlest moments of joy within the elements of design and composition. There is a mood-lifting charm about this season; only kind and happy thoughts allowed. Fabrications in the below sketch are a happy gambit of tulle, lace, organza, and crepe. The Fawn gown is actually 2-in-1 look with a detachable overskirt and is for the most versatile of brides, that is equal parts daydream believer and style maven.  
Lazaro
"This collection celebrates the female form, embracing the diva in all of us, along with the ingenue. Creating moments that are everlasting, with unforgettable trends that are looked back on with a sigh. Sensuously cut gowns that embrace a woman's curves were created with sumptuous silk fabrics and embellishments of inset gleaming jewel-like crystals. A luminous color palette with varying tones of ivory and subtle pastels are featured in the collection as well."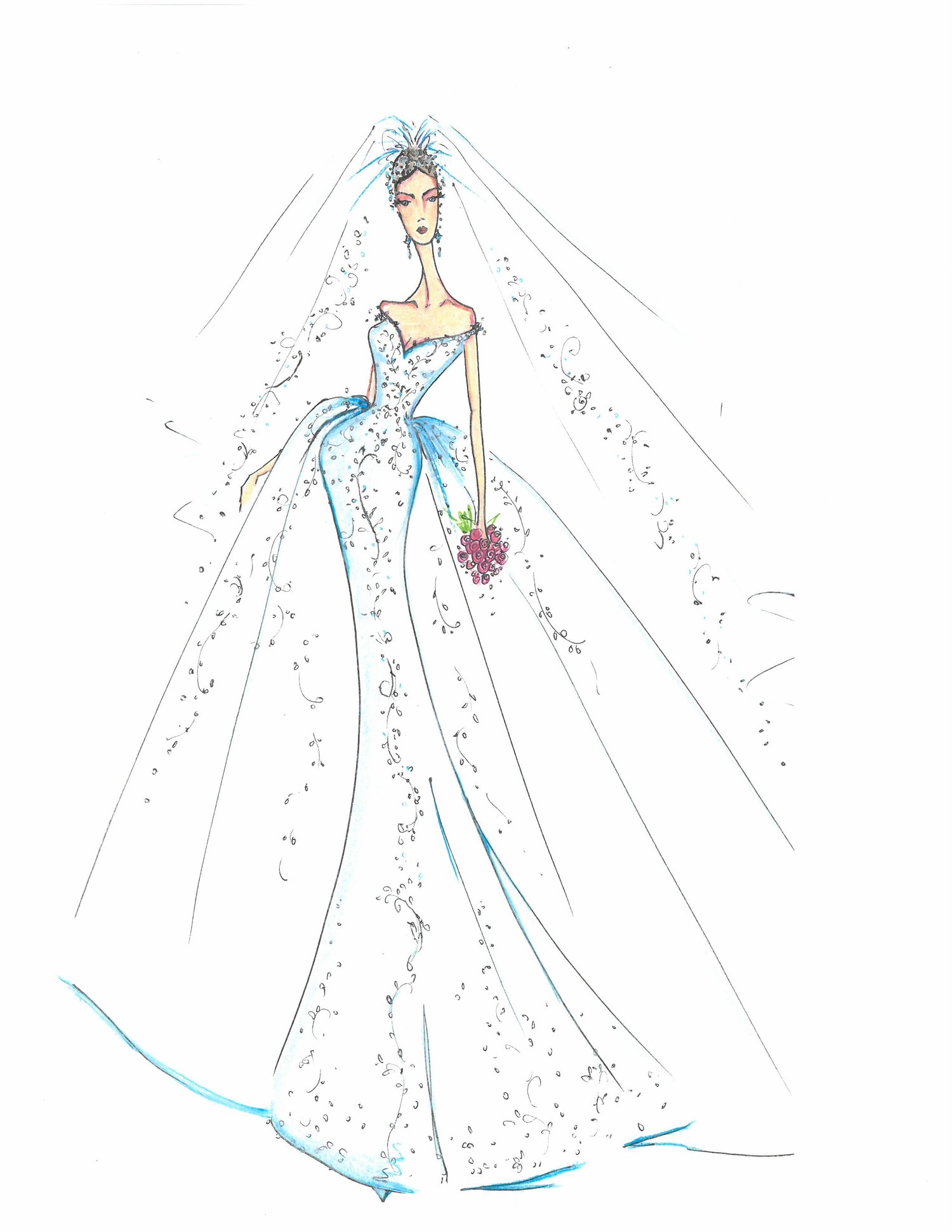 ---